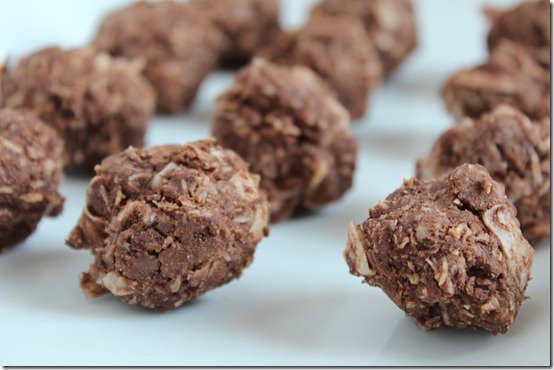 Hello, from sunny California!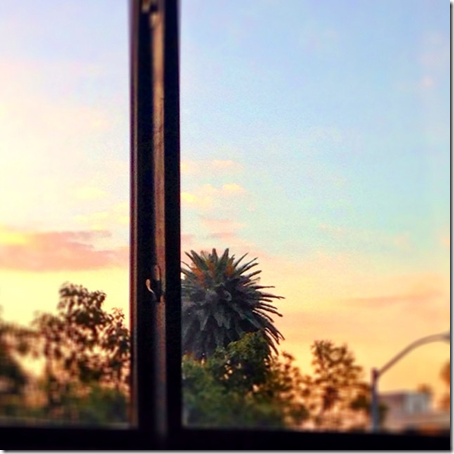 I'm in Santa Monica this week having a little fun

Shane's on a business trip here (he works from home, but his office is actually in Santa Monica) and for the first time ever, I decided I'd tag along on one of his business trips! Any suggestions on things to do? I've already mapped out directions to Palisades Park, Whole Foods, and a couple of yoga studios, but I'm always open to trying something new and fun!
I'd actually love to find a good hiking trail. Hiking is one of my favorite ways to explore new places! Though eating my way through new places is a close second

Although I enjoy dining at new restaurants, and experiencing the local cuisine, one thing I always do before traveling is pack some snacks and treats to enjoy in case I'm in a pinch.
This trip's snack bag includes:
beef jerky
coconut flakes
KIND bars
Quest bars
homemade coconut macaroons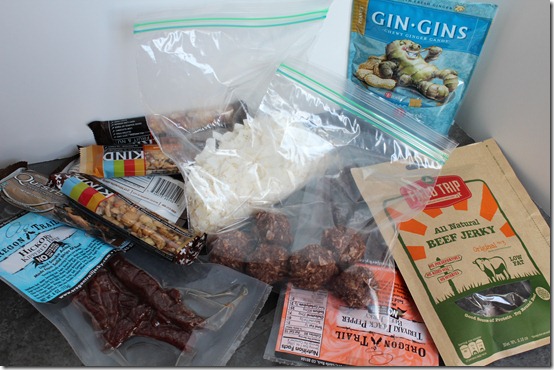 *screeech* say what?! Yep, homemade (chocolate) coconut macaroons, that are gluten-free, don't contain any added sugar, and have a high-protein option. I did some testing in the kitchen Monday afternoon in between clients. Sure, I should have been packing during this open window, instead of rushing to do that last minute, but believe me, it's in your favor that I didn't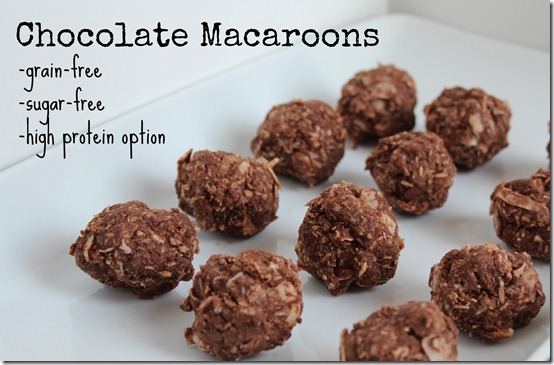 Chocolate Macaroons (Grain-free, Sugar-free, High-protein option)
1 c. coconut flakes (unsweetened)
1/4 c. shredded coconut (unsweetened)
1/4 c. cocoa powder OR chocolate protein powder
1/2 tsp. sea salt
1/4 c. coconut oil
1/4 c. coconut butter
Mix together the dry ingredients, until incorporated. In a microwave-safe jar, heat up the coconut oil and coconut butter until melted. Stir together to combine, and then add the liquids to the dry ingredients, and stir, stir, stir! If it's still too dry, you may need to add a few capfuls of coconut (or almond) milk to get things going. Roll into 1-inch balls, and place in the refrigerator to harden (heh.) Eat and enjoy!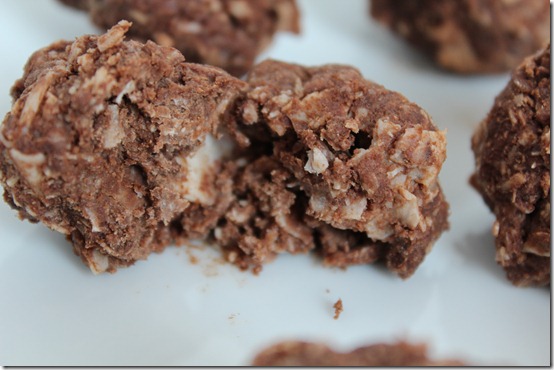 Store in refrigerator. Or you can do like I did and store them in a cooler and eat them all on your plane ride. ha!
What are your go-to travel snacks?