Hi, friends! How ya doin?
Yesterday turned out to be such a fun work day. It helps that I spent the majority of my work day here!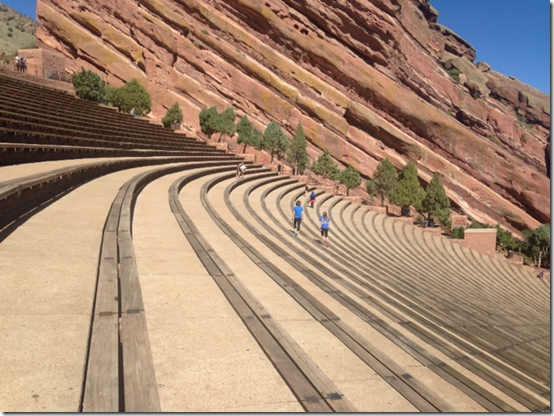 Yesterday after teaching HIIT class in Boulder, I headed over to Golden and The Red Rocks to do a little KIND work with my kind friend, Lauren. We caught up about the weekend while we worked, and then headed to Whole Foods for lunch.
After a hard day's work, I headed to the Cheese Importer shop with Katie – basically an entire store FULL of imported cheese. I've been meaning to go since we moved here, and can't believe I hadn't stopped in before yesterday. It's glorious!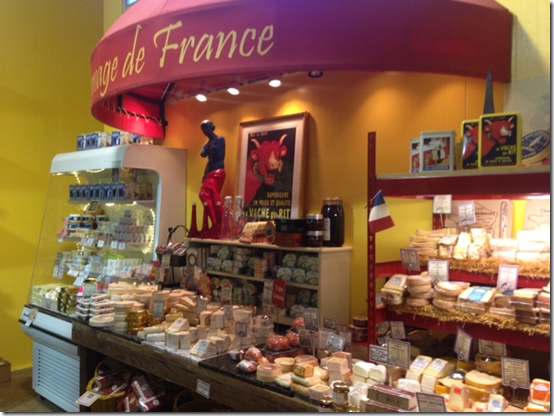 We both left with multiple chunks of cheese, and a stick of salami for me, so naturally…we had a wine and cheese night

(and played euchre)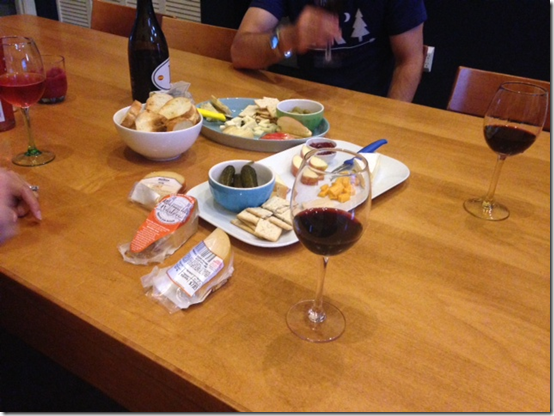 Good times with good wine and cheese

Except for the one block that wasn't good (that I brought over) – it was downright horrible and even required an apple slice "chaser!" haha
Now today, I've got the morning pretty open. I'm about to head into the gym to get in a lifting workout, but wanted to share with you all my finisher for the workout… Hence the title of this post

I do a finisher on my lifting workouts once or twice a week just to really gas myself. The finisher involves three movements with the kettle bell: the swing, the clean, and a single arm front squat. I even made a little video with a short description of each:
Now, for the workout: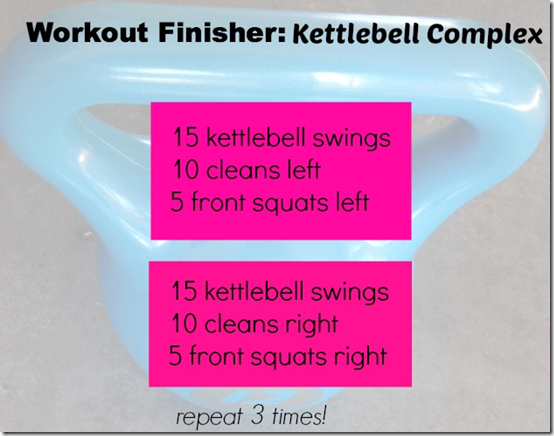 disclaimer: I am not a doctor, registered dietician, or any of those other things. I'm just a personal trainer sharing my knowledge. Please consult your doctor before beginning any new diet or exercise program.
I've been playing with the kettle bell a lot – with myself and with clients. It's such a great tool, and I tend to gravitate toward it, the TRX, and boxes more than anything else when it comes to finishers.
Now I'm off to go do that

Have a fab day!
What's your favorite type of cheese?