Good morning! I hope you all had a great weekend and your Monday morning is off to a good start

I have to tell you guys about our trip this weekend. Unfortunately, we weren't able to make it all the way down to Durango, but we did certainly take a little family road trip: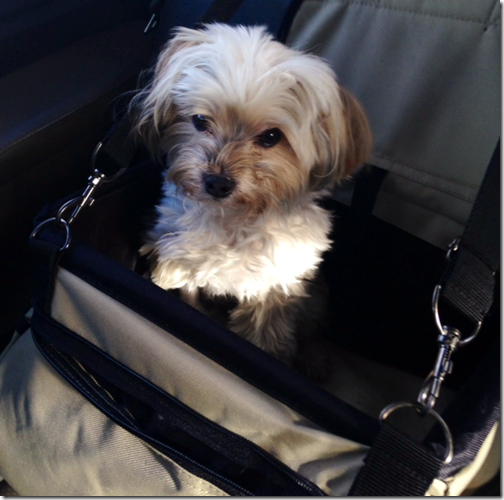 Niko even came along! And yes, she rides in a car seat – she's been riding in one since 2011

After a wild Friday night of rostisserie chicken, wine, and pie in, Shane and I got up early Saturday morning to drive down to Colorado Springs for the day/night. The last time we went just us two, we didn't have time to hike The Incline, so we knew we wanted to check that off first.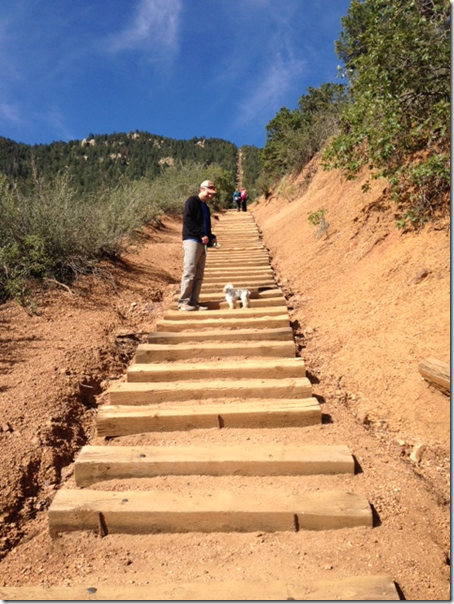 We both double checked our sanity after looking at what kind of hike it was – straight up with stairs. Nevertheless, Shane, myself, and Niko hiked up the stairs, turning around and breaking every once in a while to catch the view.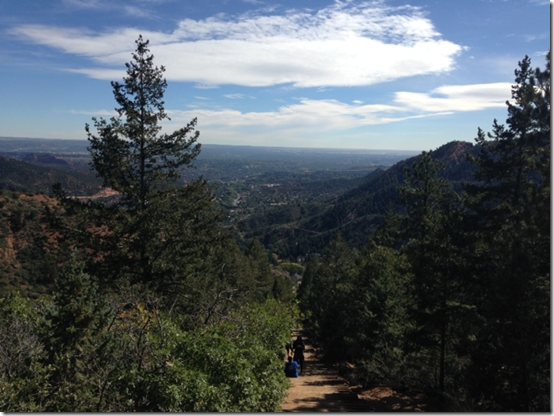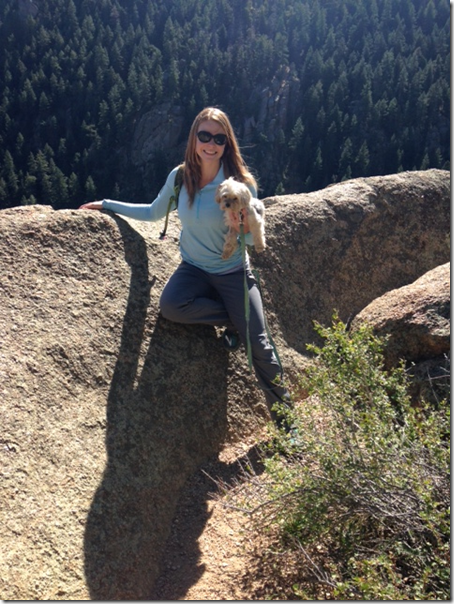 Every time my heart would feel like it was pounding out of it's chest, I told Shane, "hold on! Niko needs a break!" ha

And it just kept on going up, up, and up!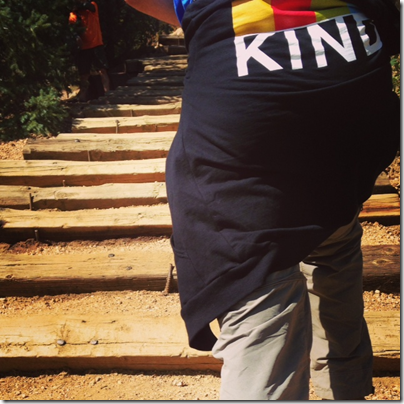 Honestly, I was extremely proud of Niko. This was probably her hardest hike ever, and she was such a trooper. However, because we had her with us, and because of what she went through two weeks ago, we took the shorter of the routes. This one was only 2.3 miles round trip and an elevation gain of 1,100 feet (the gain being in the first .6 miles!) The way down took a lot longer than the way up because of all the switch backs. That's a lot of elevation gain for 2.3 miles!
After our hike, we walked into town to grab a bite to eat (at the same place we lunched at when my family visited!) I went with the salmon melt and sweet potato fries.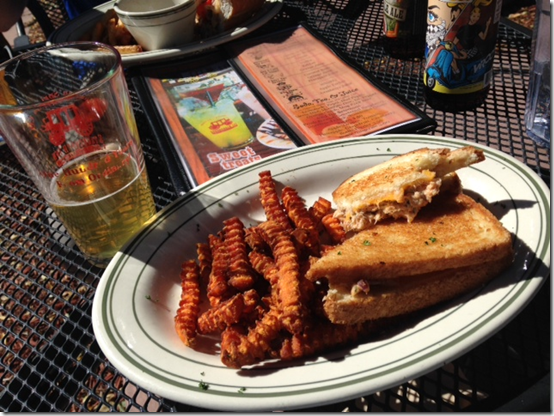 Both were just ok. Beer was good though

After lunch, we drove over to Seven Falls, another point of interest we missed on our last trip. Unfortunately, it was closed due to the floods earlier this year. Instead, we headed out to the main reason we came to CS in the first place – the campground!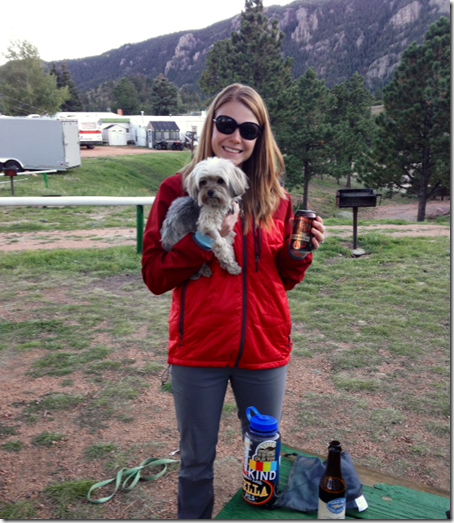 Yes, we were a little afraid when the woman we spoke to on the phone asked us if we were sure we wanted to camp in a tent, and to be careful. The low for the night was 23 degrees in Green Mountain Falls, where we camped. However, we were freaking determined. Remember when we bought all this camping stuff?! Well, we've had plans to camp like, 3 times since then, and they've all gotten foiled for one reason or another.
Anyway, we got to the campsite around 5:30, so the sun was still out, and temps were still in the upper 40's. We set up our tent, and then got ready to just hang out!
before: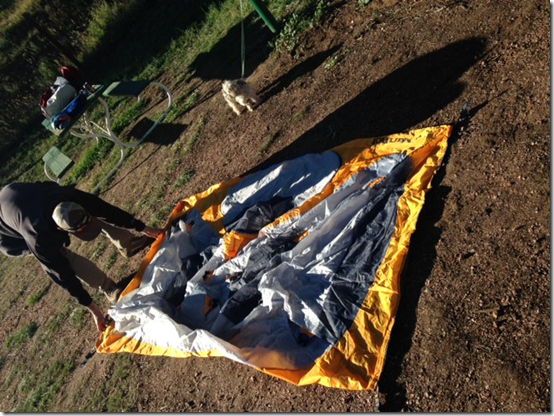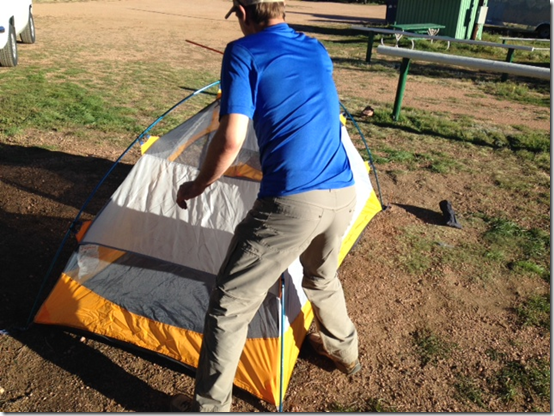 after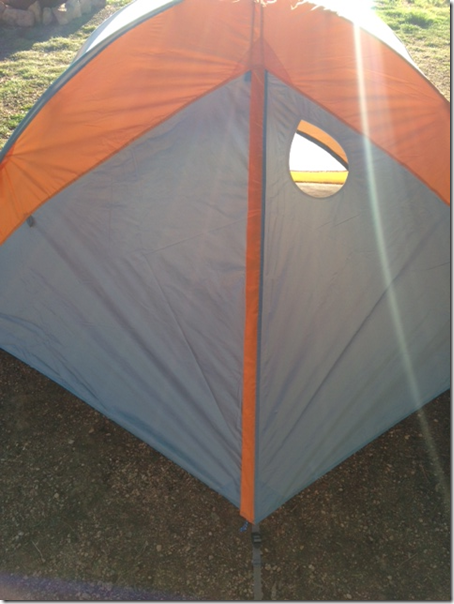 I promised I helped, and didn't just take pictures the entire time!
No glamping this time around

After our tent was set up, we drank a few beers, and ate some snacks, and had a great time. Then the sun went down, and it got cold. Really cold. So we hurried up and cooked our food (a Bertolli meal for two) on our little backpacking stove, and got in the tent as fast as we could.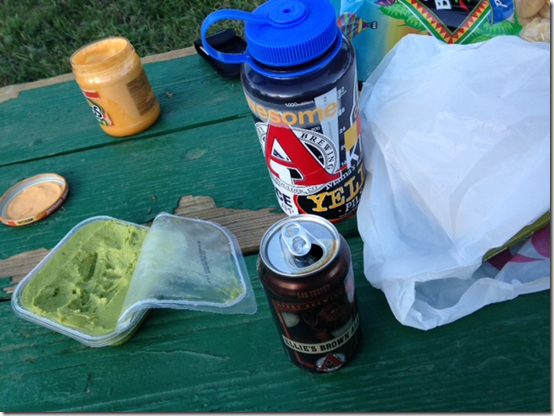 Aaand my phone died right after taking this picture.
By this point, I was freezing. It was a little warmer in the tent, but it was still pretty chilly. I'm not sure what time we went to sleep, but I think it was before 10:00. I think I clocked somewhere around 1.75 hours of sleep. Since it was so cold, Niko slept in my sleeping bag, making it not so comfortable to move around, lol. Then as soon as the sun came up the next morning at 6:30, we were out of there. While it was fun, I don't think I'm much of  a cold-weather camper – at least with Niko along with us. I am excited to go camping next spring and summer, though!
Coffee and breakfast were eaten on the road: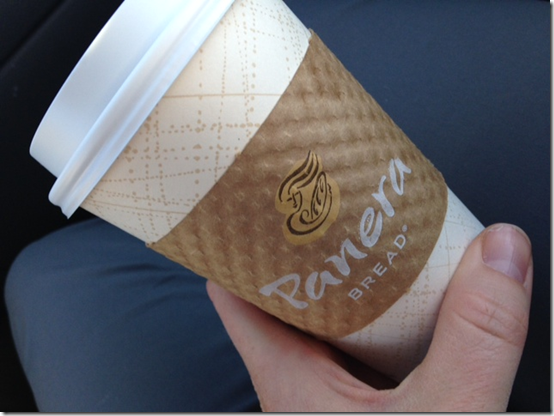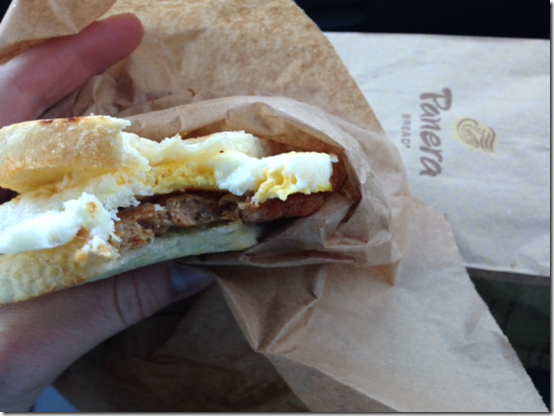 Panera's breakfast sandwiches?! Really delicious! I think I like Panera's breakfast and coffee combo better than Starbucks.
Once on the road, we made the drive home, with a gorgeous mountain backdrop the whole way. The rest of the day involved a little cleaning, meeting with a client, an attempted nap, and catching up with some friends. Good weekend all in all

Are you a camper? Where's the best place you've been camping?