1. Today's Shane and my 5th wedding anniversary!!!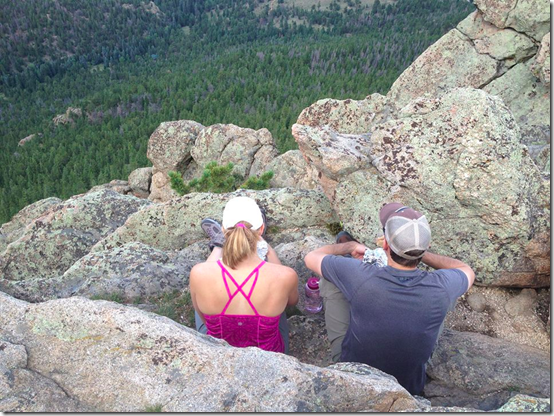 Mushy gushy alert: He's my best friend, my partner, and makes me swoon (nearly) every day

I can't imagine life without him! We were planning on heading down to Durango to go camping and hike along the Colorado Trail, but with what happened with Niko this week, we're just going to stay home with the pup. It's fine though – having her back with us is the best gift ever!!
2. I haven't talked at all about when my friends visited me last week!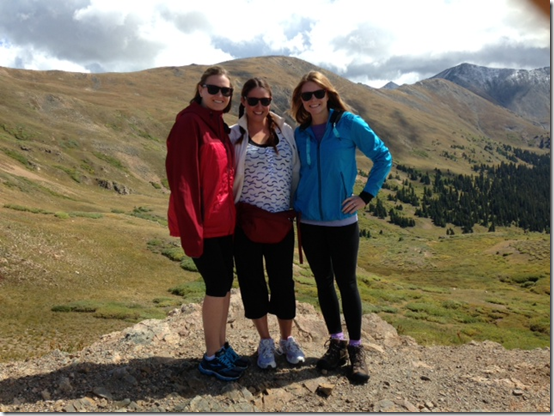 It was such a blast, and it was just like old times. We talked a lot, drank and ate a lot, laughed a lot, and cried a lot.
The fanny pack dance pretty much sums it all up: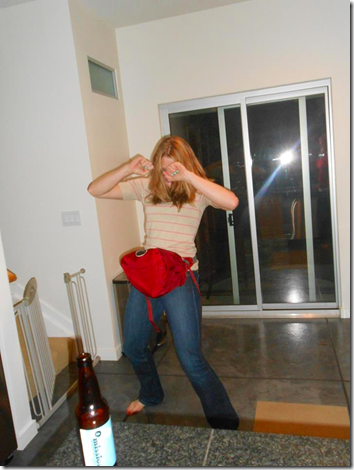 3. These.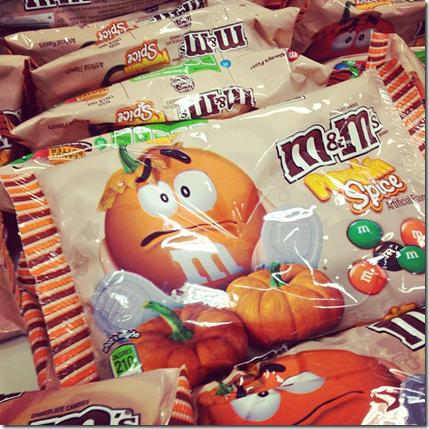 Destiny grabbed a bag at Target while she was here, and left the remainder in my freezer. I'm slowly chipping away at the rest of the bag. They're delicious! They've got a pumpkin coating and a chocolate center. Still doesn't beat my beloved peanut butter m&m's, but they're up there!
4. And speaking of fall-stuff, I am absolutely LOVING the weather here in Colorado this week. Cool, crisp mornings, sunny, warm days, and cool nights.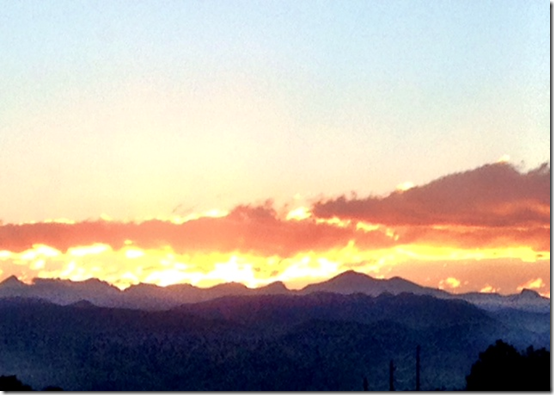 The mountains are on fire. I wish it could stay like this forever!
5. Truth.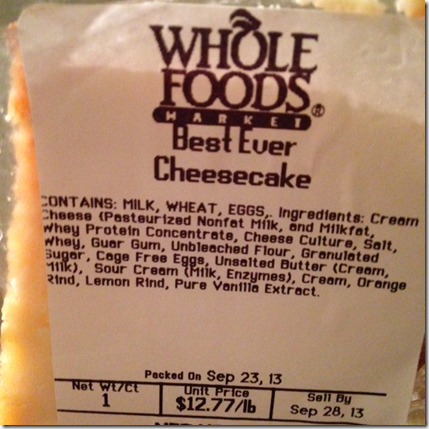 Cheesecake is probably my all time favorite dessert. So when I saw Whole Foods had their cheesecake, which they call "Best Ever Cheesecake" on sale, I had to try it. It rivals the Cheesecake Factory's Original flavor, and that's saying something!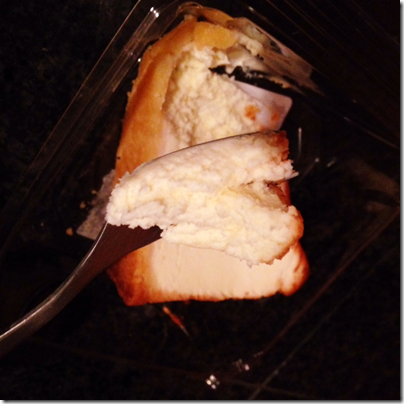 Yum.
5.1 Bonus! This butt.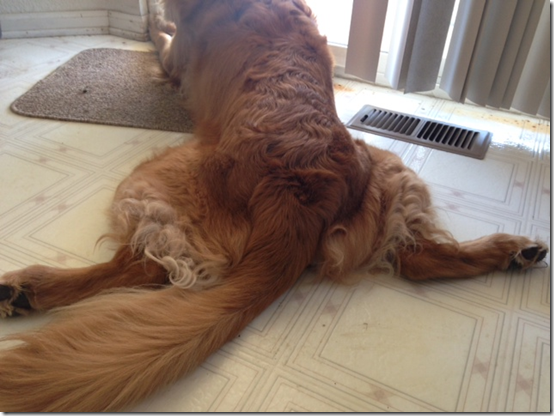 I was over at Lauren's yesterday, and caught Lance sitting at the door in the position. I just had to.
Have you had anything pumpkin-flavored yet this year?