Good morning, friends

Last Thursday evening, Shane and I were throwing around ideas on what to do for the weekend. We new we were likely hanging with friends on Friday, but the rest of the weekend was wide open. Since moving here, we haven't taken any road trips, and when Shane suggested going to Grand Junction, I was all for it!
Grand Junction is about 4.5 hours away, so Saturday morning after eating breakfast, we took Niko to a friend's house, packed up the car, and headed out west! Once we passed through "our mountains" as we like to call them, it was really cool how they started changing from monstrous mountain peaks to smaller, flatter, but still really cool western mountains.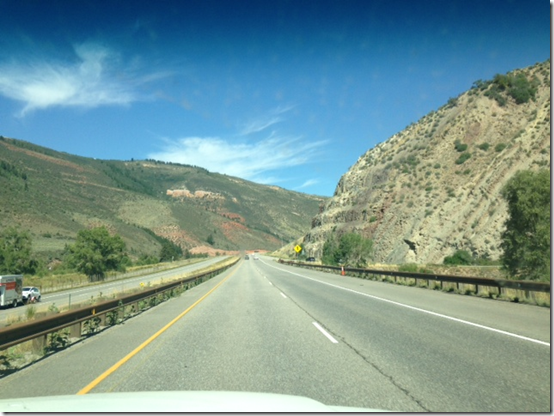 And the farther we drove, the more different the mountains became.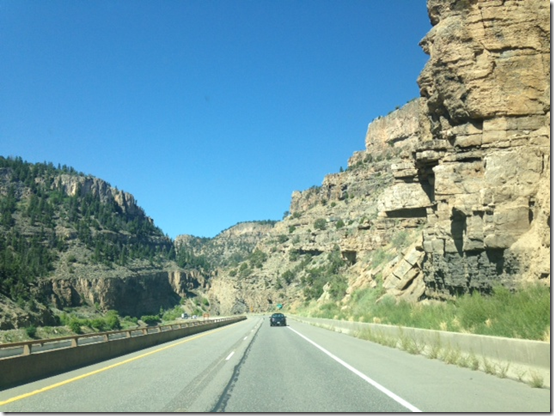 And soon, we was clear that we were breaching desert territory.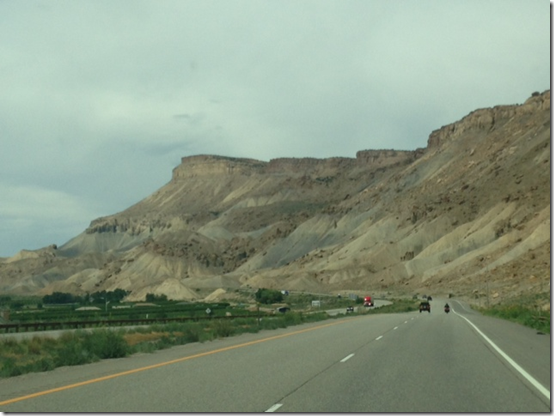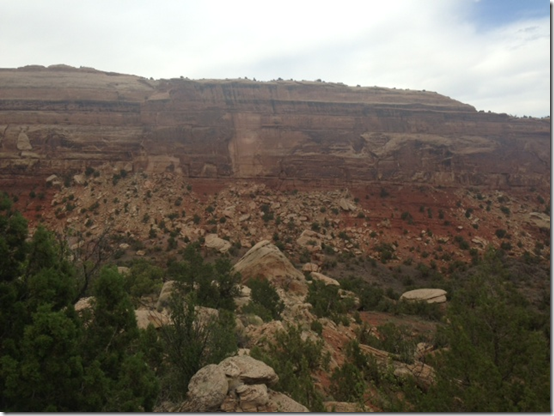 Desert mountains!
As soon as we got to Grand Junction, we headed to Colorado National Monument Park, and immediately found a trailhead to hike, as we do.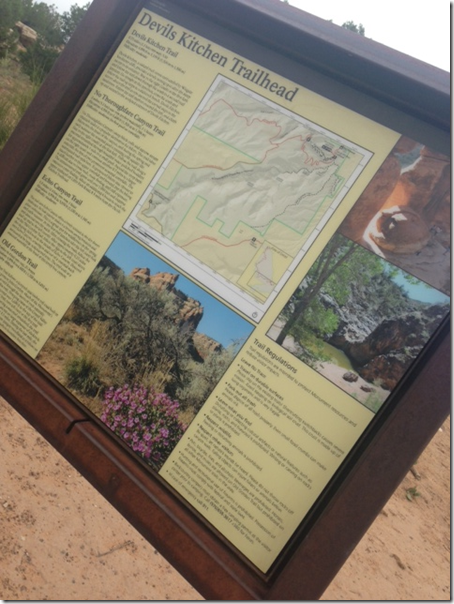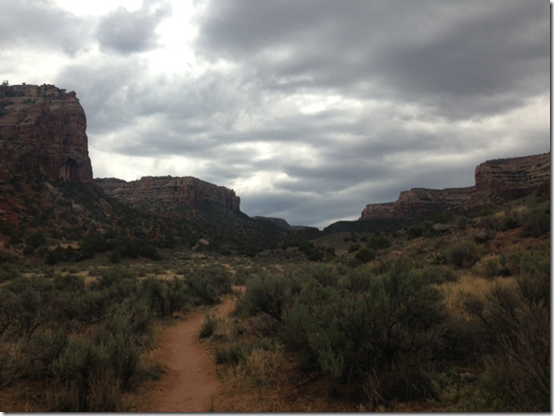 It was already after 2:00 at this point (we stopped at Café Rio for lunch, which we deemed ok. I'd eat there again, but I don't get the extreme hype!) so we hiked a 4 mile, easy-moderate trail to a lake and a waterfall. Along the way, we saw toads, lizards, rabbits, and lots of cacti.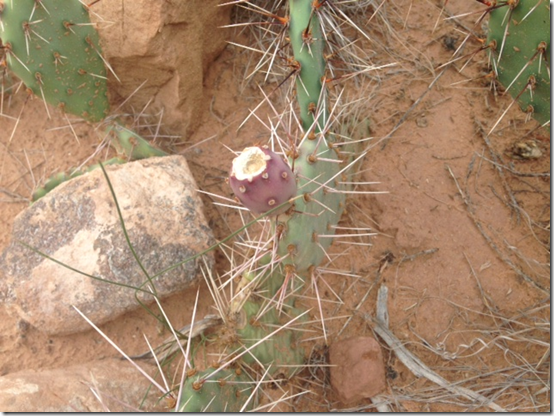 We also climbed around a bit and explored.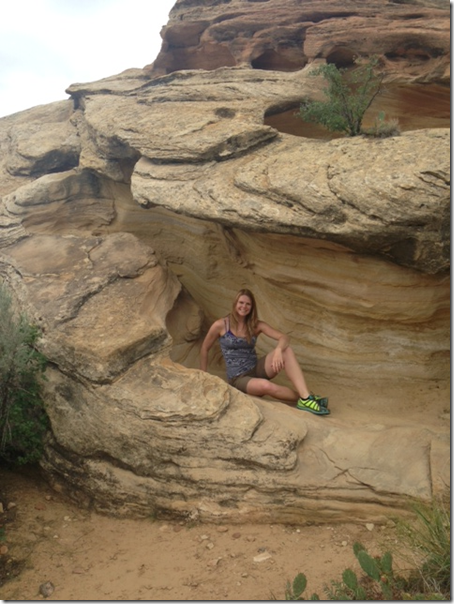 And shared a Mama's Yella Pils when we found a perch to hang out on.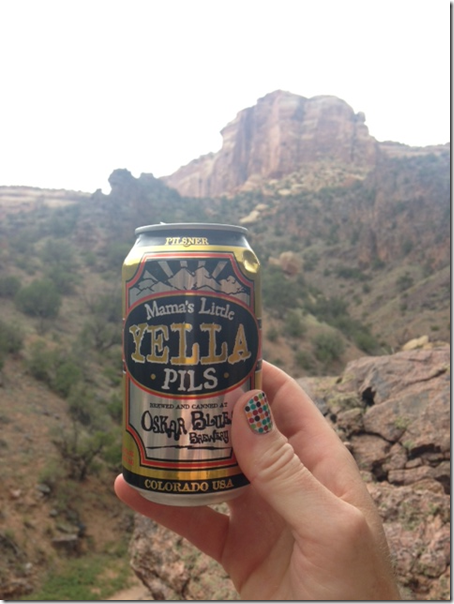 Ahh, hiking beer.
After we finished hiking, we went straight to, what else, but a winery??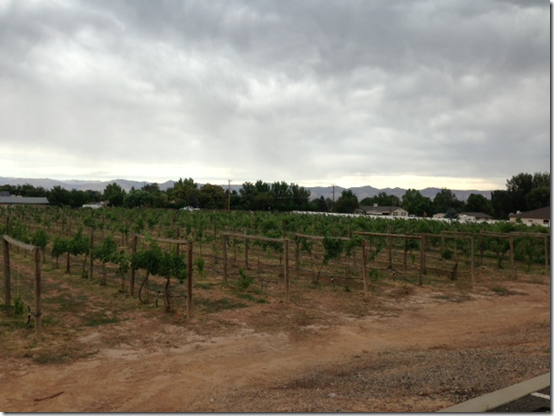 Grand Junction is known for its vineyards (surprisingly?) so we made it a point to stop at atleast one on our short trip. We tried all of their wines, and then eat ordered a glass, and bought a couple bottles to take home. The wine was really, really good!
After the winery, we finally checked in to our hotel, showered and got dressed up, and went to a fancy dinner. Unfortuantely, we were both pretty ravenous, and the restaurant we went to was apparently meant for skinny rich people who pretended they weren't hungry. By that, I mean it was way overpriced, way under-portioned, and we left hungry. After taking a look at the dessert menu and not seeing cheesecake (I've been craving it for weeks!) we went to Safeway, and split this in the room: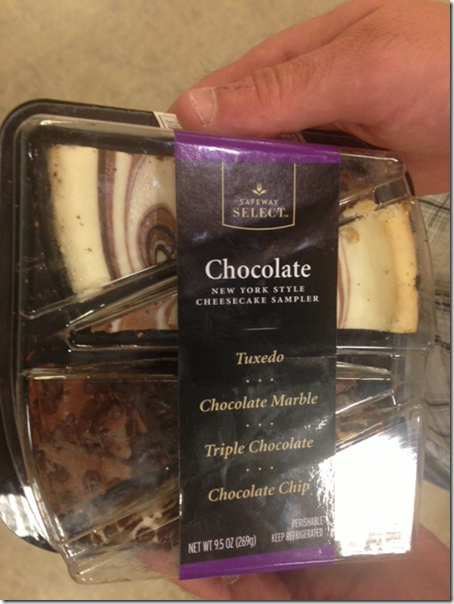 We had a good laugh about it, but it seriously hit the spot! haha
The next morning we got up, got dressed, and went to a diner for breakfast. As we were walking in, we had all good intentions of "eating light," since we were going on another hike before heading home. Well, all good intentions went out the window once we took a peek at the menu (plus, I think we were still hungry from the night before

haha)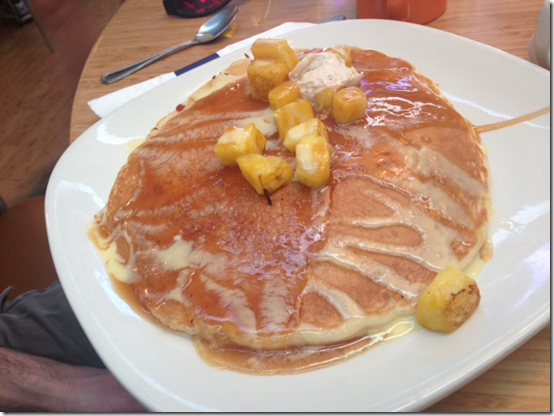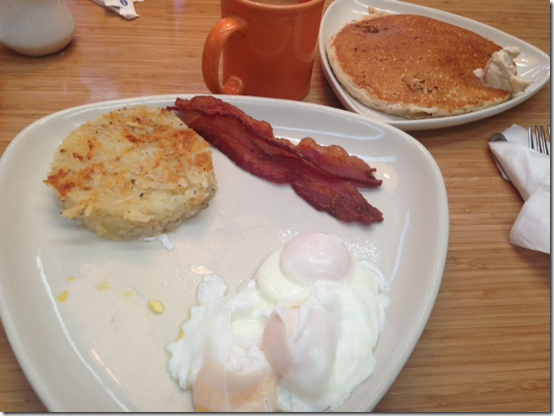 Oops, haha. Shane got the pineapple upside down pancakes, and I got 3 poached eggs, bacon, potatoes, and a pancake. It. Was. Amazing. When on vacation!
Luckily, our full tummies didn't get in the way of our hike! Before heading home, we went on a bit more strenuous hike, working up a sweat, and going for a little more than two hours. This hike was a little higher up, and had absolutely breath-taking views.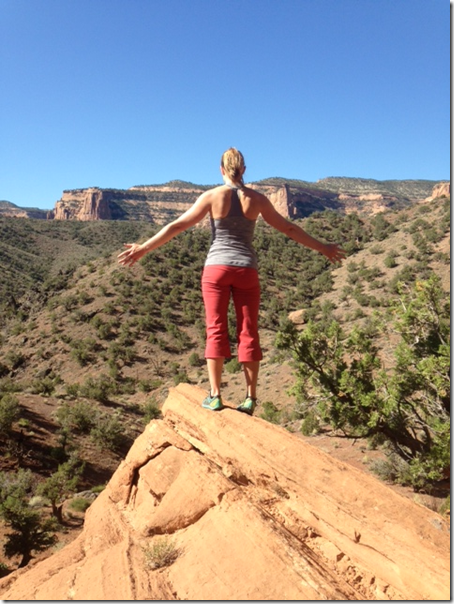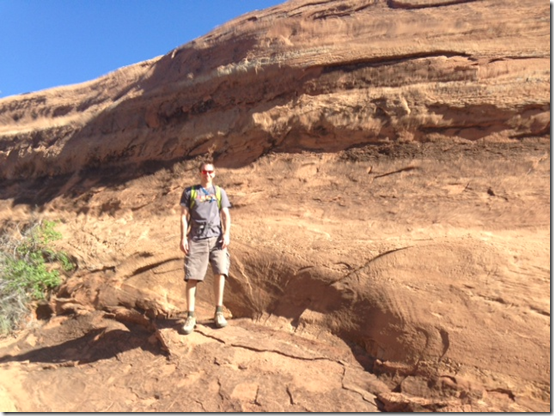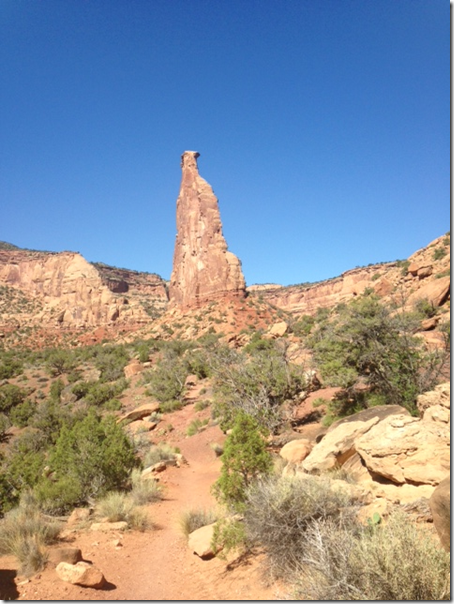 We headed home a little after noon, stopping in Dillon for lunch, and then getting stuck in horrific traffic on I-70, making our trip back home 6 hours instead of the planned 4.5. At least the entire drive is surrounded by mountains, though

It was such a fun little getaway. Shane and I have made a great group of friends where we live, which we are incredibly thankful for – and enjoy hanging out with SO much. However, it's really, really nice to do something when it's just us two from time to time, too!
This morning, I'm off to teach a high intensity intervals class. Have a great Monday, guys

When's the last time you took a road trip? Where was it?