When it comes to daily eats, I always follow (and coach my clients to follow) the mentality to choose whole foods whenever possible. For this reason, you'll rarely see me eating a protein bar at home (unless it's a homemade protein bar!)
However, lately I also try to eat a small meal every 3-4 hours. So this means when I'm on a hike that takes longer than that, or stuck in my car and my tummy grumbles, there might not be real food available for a snack. This is where bars come in – as emergency snacks.
I'm kinda pretty picky when it comes to bars – for both myself and recommending to my clients. I like them to meet the following criteria:
Higher in protein
Tasty
Mostly natural ingredients
Lower in sugar
Filling
The bars below meet these criteria, and if you're looking to lose body fat, their macronutrient ratio also supports fat loss (I recommend these to my clients who are looking to lose weight and are looking for tasty bars!)*
Disclaimer: I am not a registered dietician. Please consult your physician before making any changes to your dietary program.
Think Thin Bars in Chunky or Creamy Peanut Butter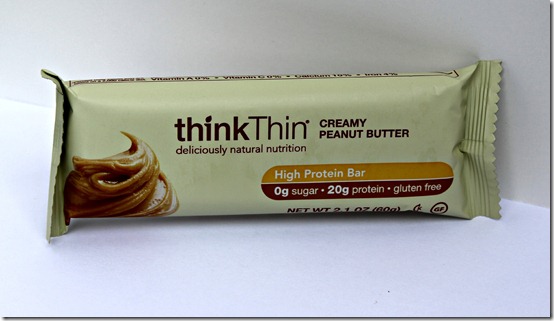 Think thin bars are a chewy/crunchy bar with a layer of chocolate on top. I like them because they're tasty, without tasting fake. Here's the nutritional stats:

And the ingredients: PROTEIN BLEND (WHEY PROTEIN ISOLATE, CALCIUM CASEINATE, SOY PROTEIN ISOLATE, CASEIN), COATING (MALTITOL, COCOA BUTTER, CHOCOLATE, SODIUM CASEINATE, MILK FAT, SOY LECITHIN, NATURAL FLAVORS, SALT), GLYCERIN, MALTITOL, PEANUTS, WATER, COCOA BUTTER, PEANUT FLOUR, NATURAL FLAVORS, SOY LECITHIN, SEA SALT.
Quest Nutrition Bars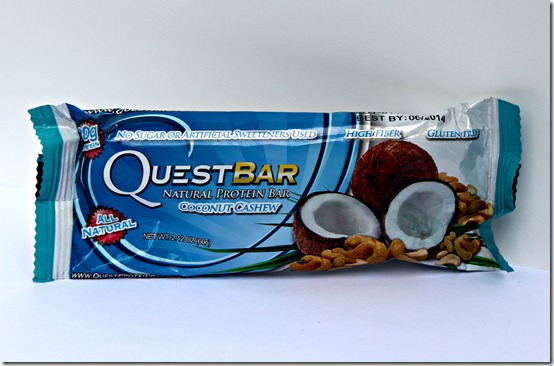 Of all the natural flavors, I like coconut cashew flavor the best by far. QuestBars are more chewy, and are known for their excellent macro profile and clean-ish ingredients.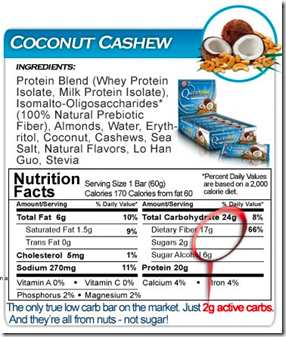 Cookie dough also tastes amazing (seriously, like a candy bar!) although it's not completely natural. And I hear that these bars are great heated up in the microwave a little bit.
VPX Zero Impact Bars in Pumpkin: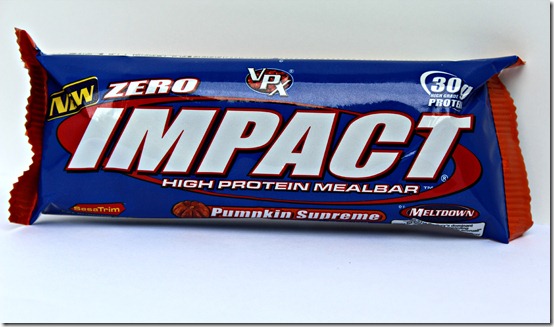 These bars are made with keeping insulin levels maintained in mind. I like the pumpkin supreme flavor the best. I don't often recommend these to clients who are looking to lose weight, just because they clock in at a heft 415 calories per bar. However, I think they're delicious, and for my energy needs, I like to eat one for a snack or small meal when I'm on the go.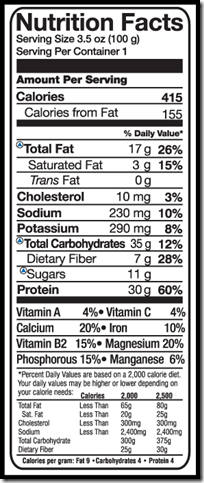 Ingredients: Proprietary protein matrix [milk protein isolate, whey protein concentrate, hydrolyzed collagen (full spectrum amino acids),whey protein isolate, calcium caseinate, Micellean™ micellar casein protein], proprietary fat burning & healthy fat matrix [almond butter, sunflower butter, SesaTrim™ (sesame oil extract)], semisweet chocolate, low DE (dextrose equivalent) corn syrup, purified water, 99.7 USP glycerin, inulin, honey, erythritol, rolled oats, pumpkin powder, brown rice syrup, cinnamon ground, natural and artificial flavors, potassium sorbate, xanthan gum, lecithin, salt, sweet potato powder, diacetyl tartaric acid ester and monoglycerides, mixed tocopherols and citric acid.
KIND Bars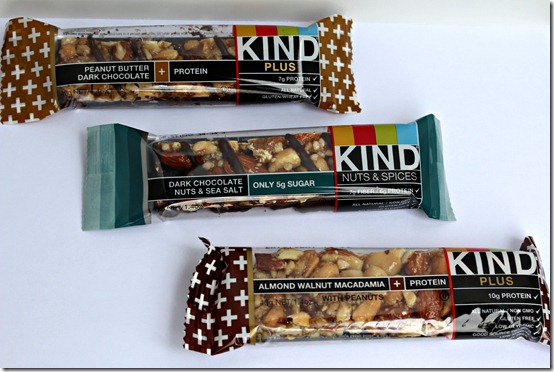 KIND bars are probably the best tasting bar out there. My favorites are the ones with higher protein or lower sugar. The three above are three of my favorites – peanut butter dark chocolate, dark chocolate sea salt, and almond walnut macadamia.
Homemade protein bars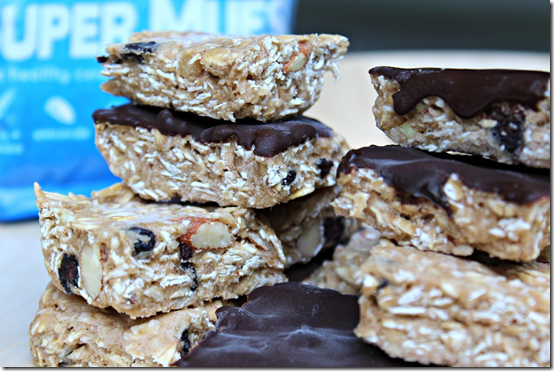 If you have the time, make your own protein bars! All of the protein bars above are fine, but they still contain some ingredients that aren't quite in my regular vocabulary. Making your own protein bars ensures you know exactly what's going into them.
My favorite are these no bake chocolate covered protein bars, but here are some other tasty varieties:
Pumpkin primal protein bars (probably my 2nd favorite)
Coconut blueberry protein bars
*Please note that I bought all of these bars with my own money – except the KIND bars. My friend, Lauren is a KIND girl and hooked me up, but all of the statements are my honest opinion!

What's your favorite bar?