Hey friends! I hope you had a fantastic weekend!!
Mine was pretty low key over here, which was fine. The weekend before I had friends in town, and it was anything BUT low key (but also so SO SO fun) so it was kinda nice to lay low.
Friday night Shane was out of town for work, and I almost went to go see the new Mocking Jay movie, but then realized there were no seats left because #openingday. I read the Hunger Games series back when it first came out – actually my mom was the one who suggested it, and I couldn't put the books down. Sooo, I can't wait to go see it ASAP!
Instead, I hung out at home, got some program writing done for a couple new VIP one-on-one clients who are starting today (woop woop!!!) and then #netflixandchilled.
Saturday I had a reschedule client in the gym, and then I got my own lifting workout done. I'm starting a new training program that I've written for my friend and training partner to start doing this week, and I did one of the workouts on Saturday….can I just say I'm falling in love with lifting all over again?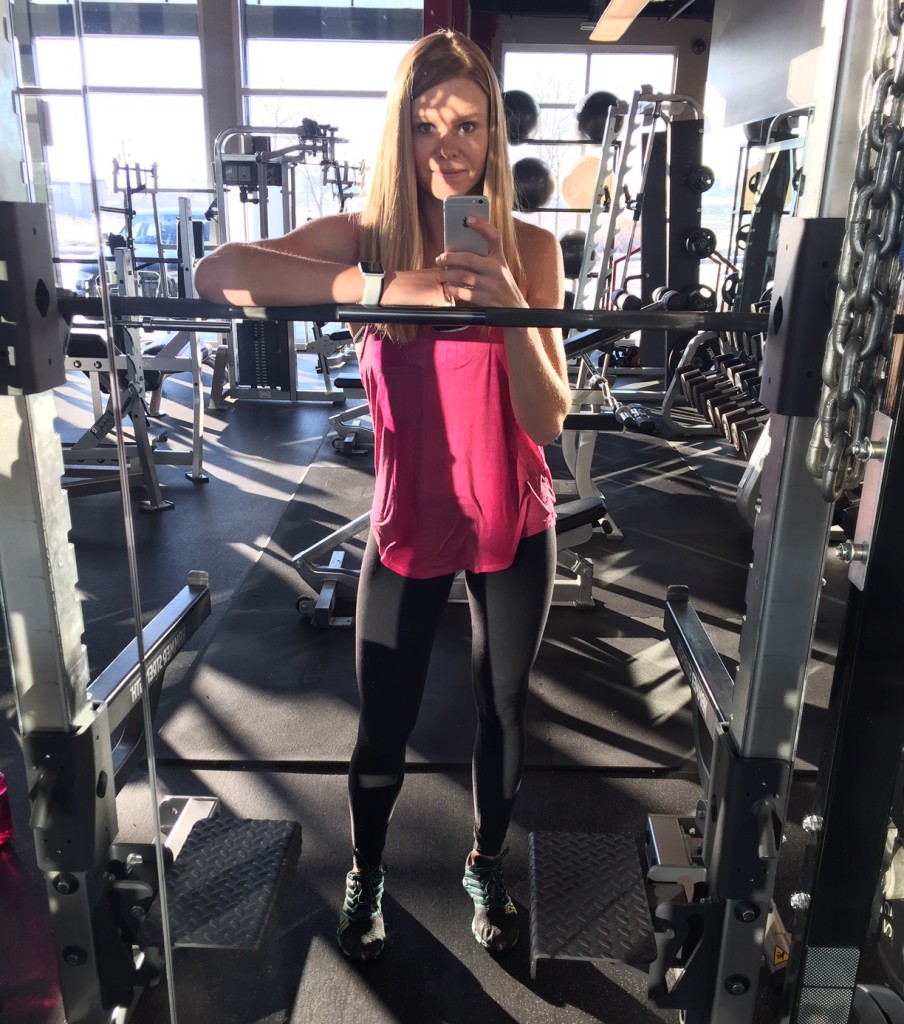 It's been a while since I've started a new program or phase, so it's very exciting to me right now!
After a Saturday working and shopping, Shane got home and we headed over to our friend's house for a night of wine and games. Fun times!
It's also been a very long while since I've posted a new workout on here! I've been so busy with my clients, and of course it's only fair they get my first priority. But this past weekend while I was laying low a bit, I filmed this travel-friendly turkey day workout (not just for my fellow friends in the states – but any readers!) for you.
I'm actually staying put for this holiday. We'll be doing our annual "Colorado family Thanksgiving" – with all of my friends who now feel like family here. I'll actually even be training a couple clients the morning of Thanksgiving who wanted to get in a good workout before their big meal.
However, some of my online clients are traveling this week, and several requested some bodyweight workouts, so along with a couple other workouts, some will also be doing this one this week!
Travel-Friendly Turkey Day Workout
And here's a printable image to pin for later or take with you on your thanksgiving travel!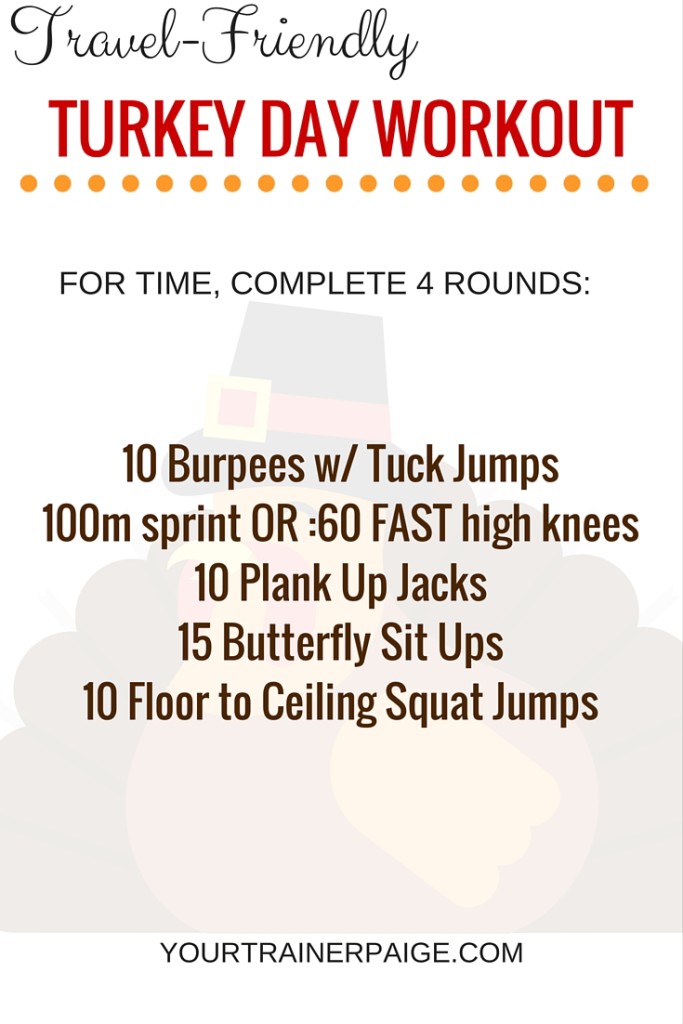 Enjoy! And please let me know if you try it out!
For my fellow friends in the states – What are you doing for Thanksgiving??
Now taking pre-orders! My comprehensive Nutrition Course for Body Composition will be available December 21st! Pre-order at the sale price now!