Heyyyy. How's the week going? I'm happy to hear ya'll liked the deltoid domination post on Tuesday! Yay muscles 😉
This week's been pretty great so far. It's been a lighter work week, which means play has been on the heavy side. Tuesday after a morning of teaching and training, I met Heidi and Marissa over at one of our go-to trails, Marshall Mesa.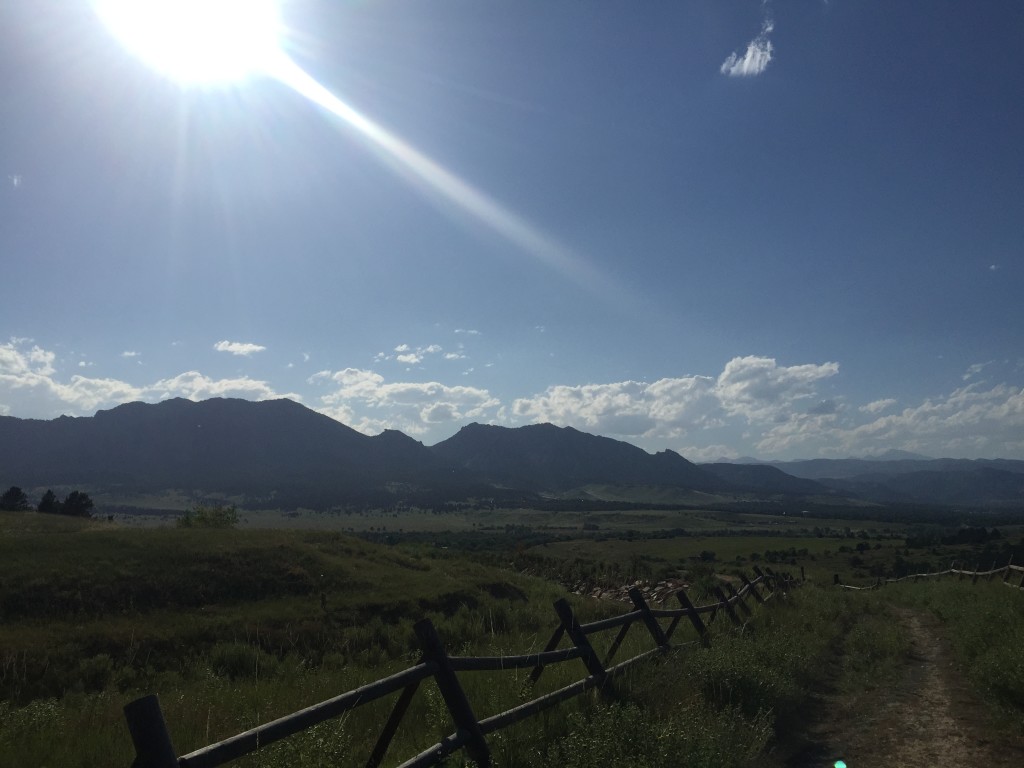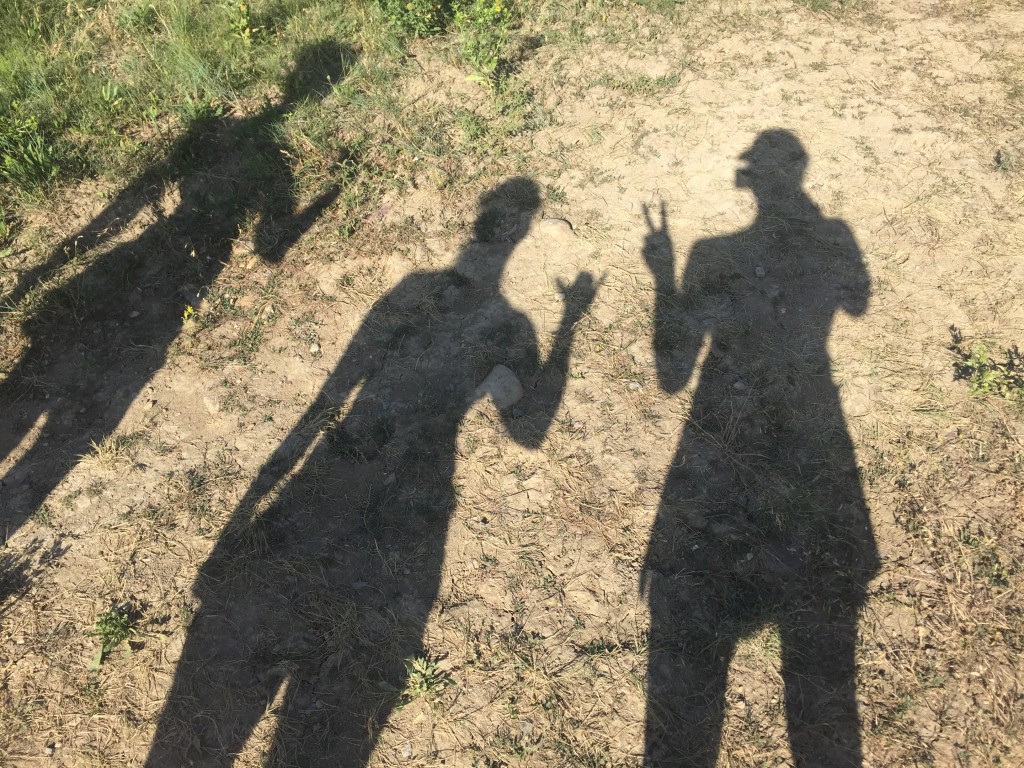 It was a HOT one yesterday, and we started our run at 5:00, so I'm actually using the word "run" pretty generously. It was more like walking with spurts of running, and lots and lots of gabbing 😉
Then yesterday morning after working I met Lauren for lunch at Zeal in Boulder. We'd both been wanting to try out Zeal on Pearl Street in Boulder because we'd heard great things. Naturally, we started with some shots.
Juice shots

And then split some bacon, lettuce, weird hippy stuff, and avocado sandwich, and a pork bowl with brown rice (they didn't offer white…I asked, heh) They were both pretty delicious! Zeal is one of those healthy-ish places that really caters to both gluten free and vegetarian types. But Lauren and I are both eat-it-all types, and we enjoyed it, too!
After hanging with Lauren for a bit, walking around Pearl Street, I headed to World Market to pick up a chair, and then home to get to the gym for a lower body lifting sesh. It was one of those workouts where it just felt all right, ya know? I was going through the motions, but I didn't feel like a supa star. That's typical for when I workout in the evenings.
I also caught up with a client and one of the gym owners for quite a bit while I was there, so when I home, I was hangry and wanted foodNOW. No time for cooking.
Lucky for me, I prepped one of my favorite dinner hacks (aka SUPER lazy girl meals) – Peanut Butter Cup Overnight Oats – beforehand. And lucky for you, I'm a sharer.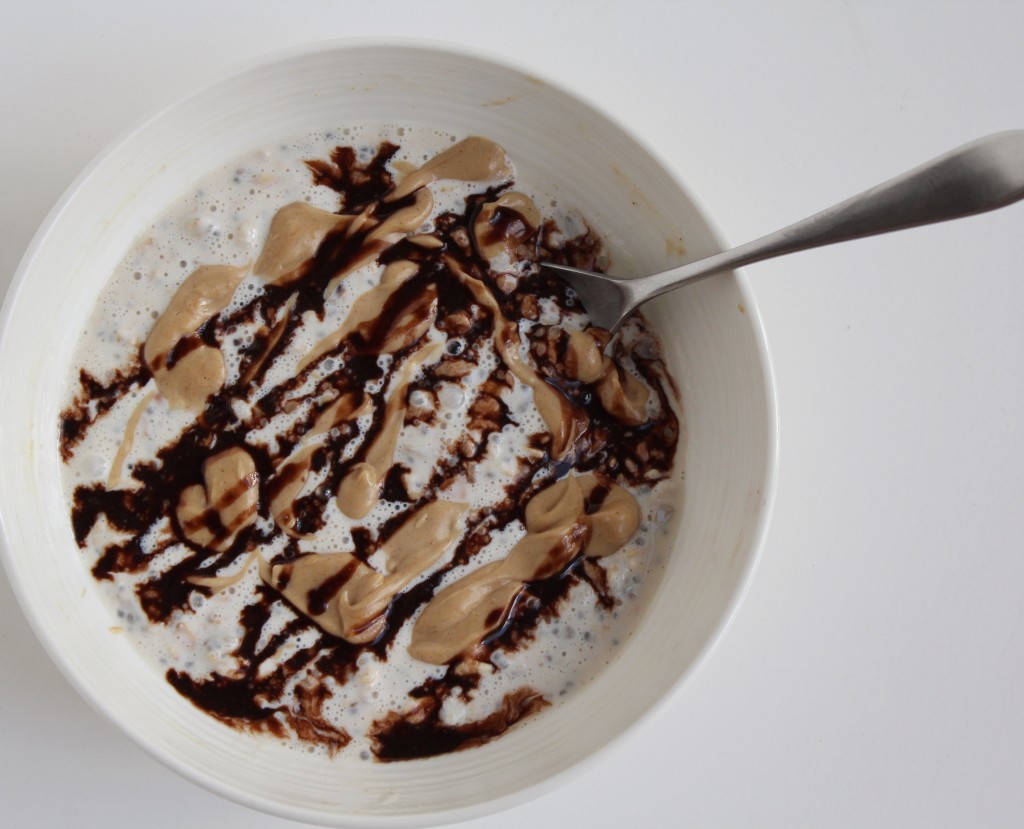 Well, the recipe at least. If I could share the actual dish with you, I would, but ya know, screens and all. It's not revolutionary, and I'm sure I'm not reinventing the proverbial breakfast food wheel here, but it's a combination that I have been obsessed with lately! Actually, I've been having it as a nighttime snack rather than breakfast (or dinner,) but you could do either

I tend to get a little snacky around 8:30 – especially when on nights I play sports or trail run in the evenings – and this has been my nightcap of choice. Yes, that means it's technically only, like, 15 minutes oats, but it's still delicious. Besides. How can you possible go wrong with peanut butter and chocolate?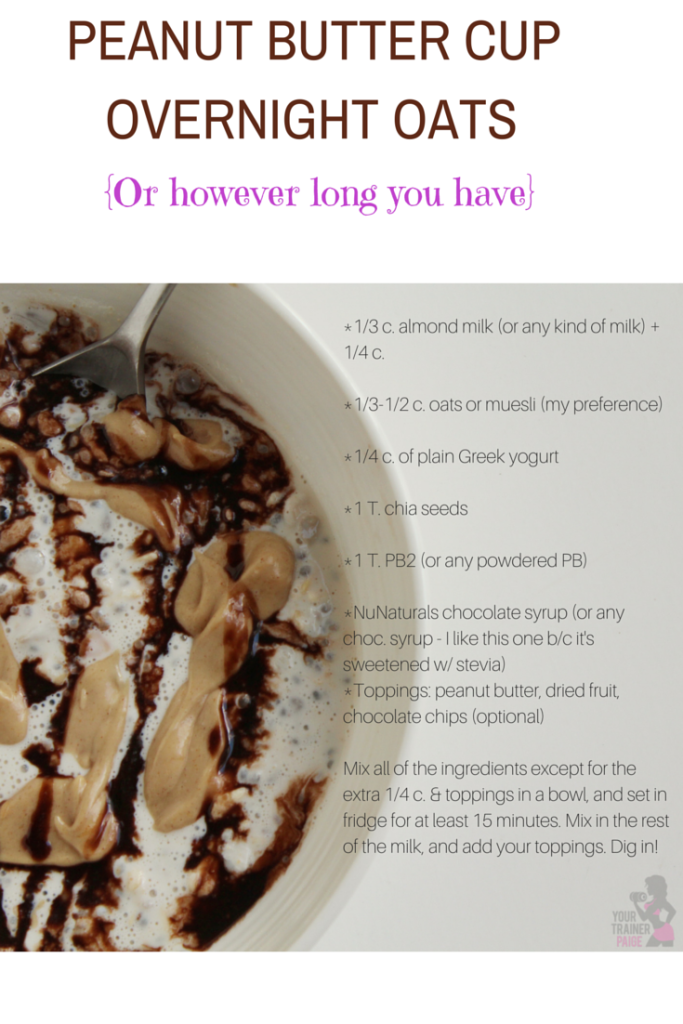 So next time you're cooking for one, and well, aren't feeling the whole cooking part, skip it, and make this 😉
What's your go-to lazy-girl dinner? (I also love making breakfast for dinner!)