Hello, friends!
Wow, it's suddenly a winter wonderland over in these parts. They're actually calling it a Siberian front, because we are in a DEEP freeze for the next couple of days! Last night the low was –10, and I think the high is around 10-15 today and tomorrow. Yikes. I forsee nights spent by the fire around the Christmas tree.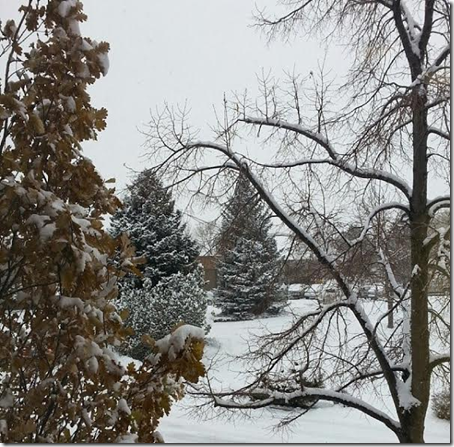 Our tree, by the way, is still bare. I went out to get lights for it, but apparently two boxes wasn't enough for our little tree! And I wasn't about to go out when I didn't absolutely have to yesterday. Maybe it will get decorated tonight

I'm in no hurry – we've still got 20 days until the actual day!
Speaking of Christmas, I've already got my mind on presents. Not for me, so much…Shane keeps asking me but I can't think of anything to ask for! I have, however, got some specials going for personal training at the gym, and have been slowly but surely getting presents for those in my life. I used to love gift giving….but for some reason this year it just feels like a bunch of unnecessary pressure!
As I got to work, thinking about what I might like, I came across a "lift" necklace on Etsy, and from there, I decided to create a gift guide to post on the blog for the Fit Female in your life.