Good morning, friends! I hope you had a great weekend.
Mine was packed with Memorial Day weekend festivities, like breweries and barbeques with friends, playing cards, eating pizza, and "racing" in the Bolder Boulder 10k. All activities were done with hysterical laughter – my favorite kind of activities.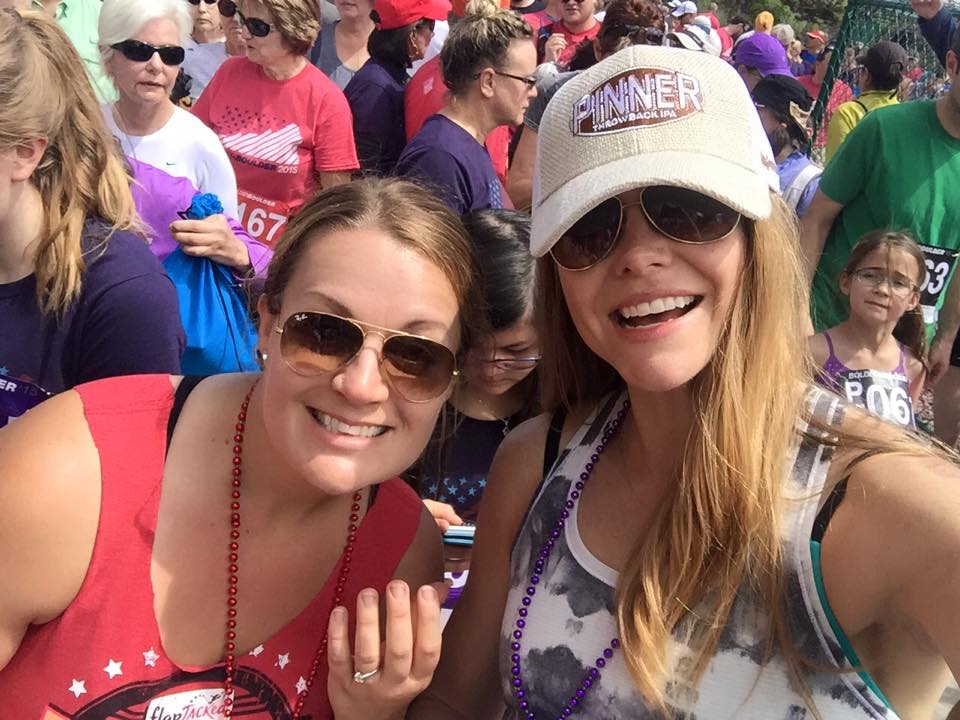 I say "racing" because Lauren and I really just walked/galloped/partied our way to the finish line at the Bolder Boulder. Such good times! You all know I'm a big fan of NOT taking life too seriously, and the Bolder Boulder 10k is just the place to do that. In fact, I'd say that 75% of the people running the race are doing it for FUN and not for time. Or, you know, galloping it (no, really. we galloped. I have video footage to prove it.)
Right before the weekend began – and before my Thursday night volleyball game – I was participating in an About Time Twitter chat. One of the questions inspired today's post topic: how much protein to you eat every day?
This question is often discussed, and highly debated. Everyone has an input on how much PROTEIN we should be eating. So – how much protein do you really need?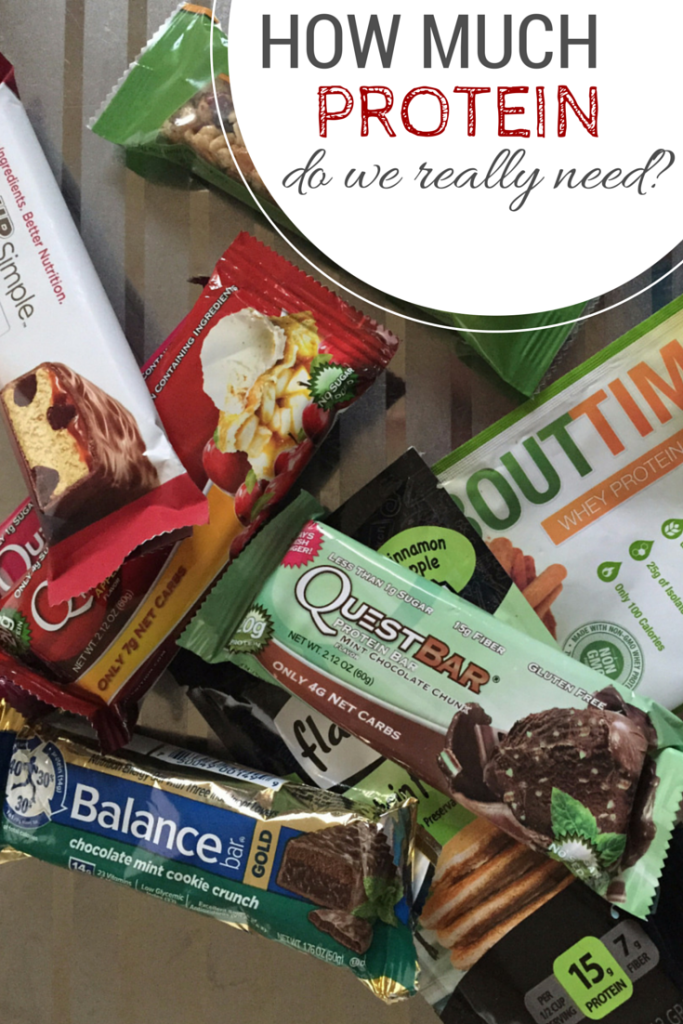 Protein, which is comprised of amino acids, is an essential part of the diet, meaning we need to eat it to survive; our bodies cannot make it itself While all three macros are necessary for good health and proper bodily functions, protein provides the building blocks for many of our bodily systems.
What Protein Does For Our Bodies
proper hormone health
a well-functioning metabolism
a healthy immune system
healthy blood sugar regulation
Protein for Fat Loss
Additionally, a benefit for those trying to lose bodyfat, protein also has the highest thermogenic rate, costing the body 25% of its total energy to digest. It also has a high satiety factor, meaning it will keep you fuller for longer. But how much of it do we need to eat on a daily basis for optimal health?
How Much Protein Do We Need?
Like all answers in the fitness and health industry, the real answer is: it depends. It depends on your goals, your lifestyle, weight. your workouts, sex, and metabolism.
Some body builders say 2 grams of protein per pound of bodyweight while some plant-based eaters say you don't need hardly any at all.
The RDA states that you need at least .8 grams per kilogram of bodyweight to prevent nutrient deficiency.
American College of Sports Medicine says that 1.2 to 1.7 grams per kilogram per bodyweight is optimal for those who lift weights.
Can you consume too much protein? It's said that consuming up to 2 grams of protein per kg of bodyweight has shown to be safe.
Personally, I do best on a higher protein diet – around .8 grams per pound of bodyweight in general, and sometimes even 1 gram per pound. Most of my clients who have goals of fat loss, consume between 25-35% of their daily diet as protein.
Now, for the majority of us, counting grams of protein we eat each day can be tedious, so I typically go by the guideline to get in a palm-sized serving of protein (for females) with all or most meals. This ensures both adequate protein intake, as well as promoting a healthy blood sugar level following meals.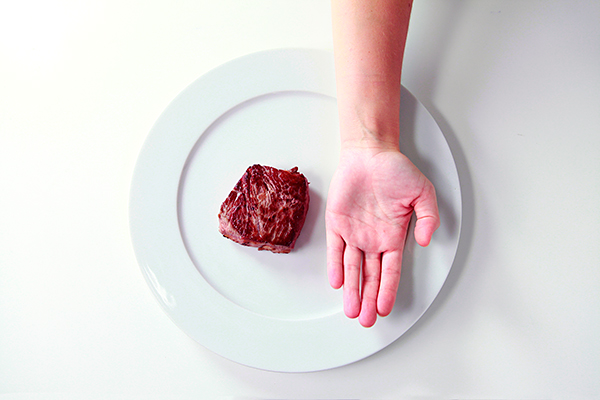 For some protein-rich meal ideas, you can see all sorts of different (quick and easy!) recipes on my pinterest board here, here, and for all of my protein bar recipes –  here.
Quick Sources of Protein
A lot of the time, I'll be running out the door to train a client – or at my desk all day writing programs and emailing my online clients, and rely on quick and easy protein sources:
chicken breast, that I cooked earlier during the week
eggs and eggwhites
deli turkey slices
About Time protein powder
Quest Bars
Cottage cheese
Greek yogurt
I will say that I tend to – and suggest to my clients – only have one protein 'supplement' per day. For example, I'll only use protein powder or a protein bar once, and I try to get most of my protein intake from real food, as it typically contains more natural vitamins and minerals.
How much protein do you eat each day?
What are some of your favorite high protein meals and snacks?