First off, I have to admit that I feel pretty darn dramatic when I use the words "snack" and "emergency" in the same sentence. However, if you ever get the lovely opportunity to be around me after a long hike and food isn't in my future, you'll know that if I don't get some food into me stat, I become quite a bear.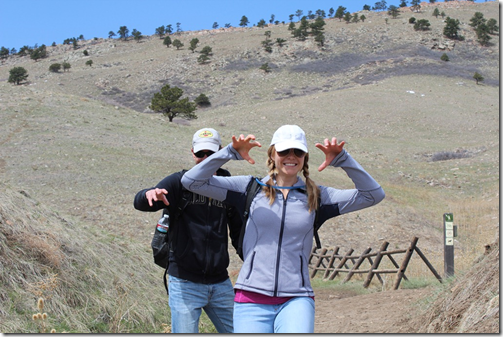 heh

I always tell my clients – and try to practice myself – to rely on real, whole, healthy foods for all of my meals and snacks. Only rely on wrapped up protein bars for for those so-called "emergency" situations. You know, when you're stuck in traffic and can't wait for dinner, when you've been out running errands and it'll be a couple more hours until you get home. They're not for when you're strapped to your desk and are too lazy to grab real food, and a protein bar just sounds tasty and convenient. Ahem.
That's what homemade protein bars are for

They've usually got a long list of ingredients, contain preservatives, and let's face it, there's better sources of fuel in your kitchen.
Alas, even though most protein bars – even the healthy ones – contain ingredients that can't be found in the common kitchen, they are good for when you can't make something from your kitchen – or you've forgotten to pack a snack. When this happens to me, I rely on my 5 go-to tasty protein bars.
(pssst…if you'd like to skip to the giveaway, scroll to the bottom of this post

)
1. The Perfect Bar.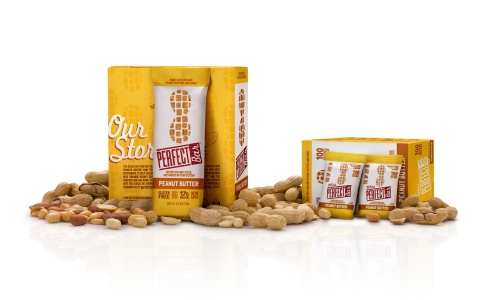 Ever since ExpoWest, The Perfect Bar has won over my heart, and slowly climbed its way to the top of my protein bar list. With it's healthy, whole foods list of ingredients, and mouth-watering taste, I'd eat one of these every day if I could. The Perfect Bar is great, too, because it actually doesn't contain any preservatives, as it needs to be kept in the fridge. However, I don't have an extra $2.99 per bar on hand to spend every day

2. Quest Bars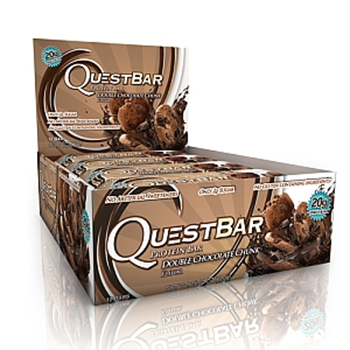 I've lamented my love of Quest bars before on the blog (and even tried my hand at making my own Cookie Dough Quest bar flavor!) They're chewy, tasty, and while they don't taste exactly like a candy bar, like some people claim, they are pretty darn close. I usually stick with the natural flavors, my favorite being double chocolate chunk.
3. Strong & KIND bars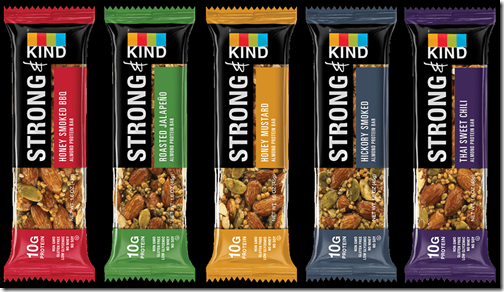 Have you heard about the new KIND bars? They're savory, made with 10 grams of pea protein, and taste exactly like their flavors. I love the honey mustard flavor!
4. STRONGER by Nugo Bars
I also first discovered STRONGER NuGO at ExpoWest, too. I was a big fan of their regular bars, and when I saw at their table that they now had a high protein option, I tried it right away. All of the flavors are good, but my favorite is the Caramel Pretzel flavor. Each contain a pure grade whey protein with no growth hormones, contain no sugar alcohol, and are gluten free.
Other flavors include Cookies 'n Cream, Peanut Cluster, and Real Dark Chocolate. And they're all really delicious. 
Now, for the giveaway:
To be entered to win a mixed box of all 4 flavors, simply leave a comment below telling me your favorite protein bar. The giveaway is open to US residents only, and will be open until next Friday (4/20/14.) GOOD LUCK

Related: 5 bars that are good for fatloss