Hiya! Have a great weekend? I hope so!
Friday after a day of some glute camp, online client work, and running errands, Shane and I headed out for a night on the town. We went to one of our favorite Boulder restaurants, Brasserie Ten Ten with another couple for dinner, followed by a stroll on Pearl Street for some entertainment, and then another bar for another round of cocktails. On Saturday morning, Shane and I headed to Rocky Mountain National Park, where he taught me how to fly fish!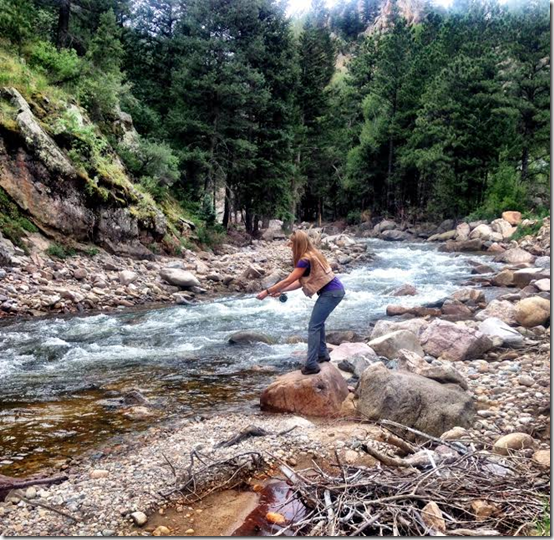 I didn't have any luck in the catching department, but it was a fun time! Plus, it's just so peaceful and beautiful to be near the mountain streams.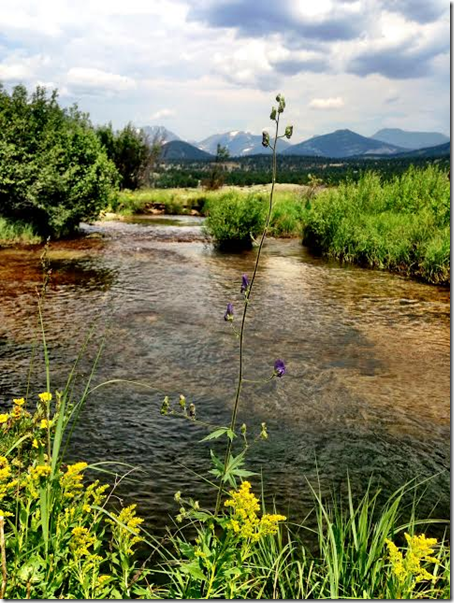 Fly fishing was one of my 30 things to do before 30 list (which I've been chipping away at!) so I also got to check that off the list

Next up? Go backpacking!
Then after a relaxing Saturday night, I hit up the trails for a long (for me, haha) run. Since Saturday also included bagel sandwiches, beers, and ice cream, it felt good to sweat it out a bit. Plus, it's a good excuse to go play in the mountains

Now after a rejuvenating weekend, I'm ready for the work week to begin. Bring on the clients, writing articles, and classes!

You guys probably know by now that I teach a few spin classes a week, and creating playlists for those workouts is a bulk of the job! Every once in a while, I'll recycle a playlist and workout, but I usually end up creating at least one class and playlist from scratch each week.
While this can be fun, discovering new music and tapping into my creative side, it can also be somewhat challenging. It's sometimes tough coming up with new and inspiring music, fit to the beat of a spin class!
Using Spotify is super resourceful because users can look for all sorts of playlists that others have put together (and I actually have all of my spin class playlists listed as 'public' on the music sharing platform.) However, not everyone has spotify, so I thought I'd share a weekly spin class playlist that I've put together for one of my spin classes each week here on the blog.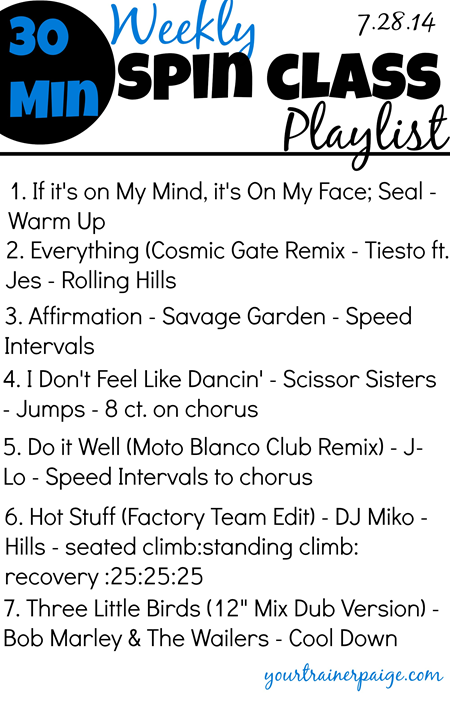 What if you don't teach a spin class? These playlists make great 30-minute workout playlists, too

The BPM are typically between 120-185.
If you have Spotify, you can grab the playlist – with music padded in front and back -  here.
How was your weekend? What was the most fun thing you did?
What's one of your fave fitness songs right now?
---