The Mizuno Wave Kazan Review: Blaze New Trails!
Happy trails to you…until we meet again.
You've probably been able to tell that my obsession with trail running has grown exponentially as of recently. I'm constantly thinking about which trail I want to explore next, which group of girls I can run with, and checking to see what dangers linger by. (For example, if an area is abundant with rattlesnakes, I'll probably steer clear of running that one alone after the sun rises

)
I was recently given the chance to review Mizuno's new trail running shoe, the Mizuno Wave Kazan.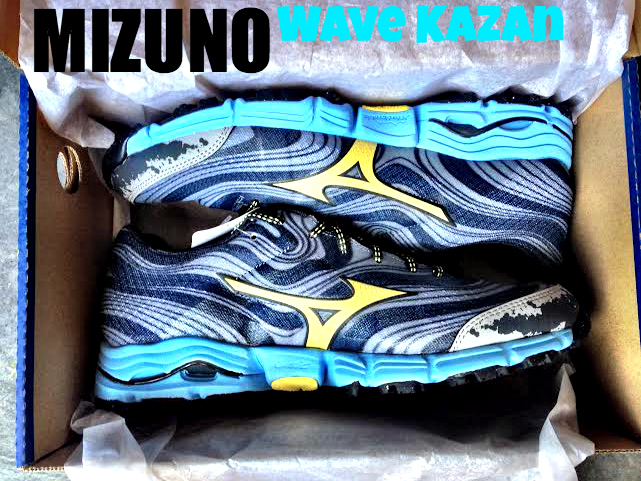 Don't they look COOL?!
I was SO excited to test out these shoes because before them, I'd only run in one other trail running shoe. When I find something that works well for me, I consider it my holy grail, and stick with it. I'm loyal that way

Yet, I was super pumped to see what Mizuno offered in the trail running realm, because I always liked their shoes back in my road running days (which are over…at least for now.)
Since I'm incredibly finicky about shoes that I do any sort of activity in, I was a bit nervous about how I'd like the Kazan's. However, I read the reviews that said they had good traction, were lightweight, and had a bit of support. If that was true, and they fit well, I'd be good to go.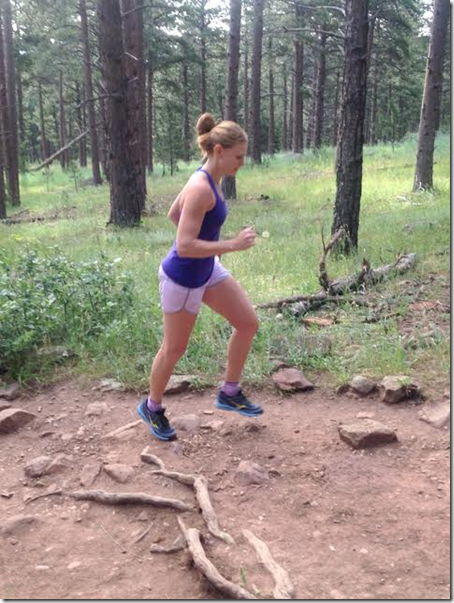 Since I received the shoes, I've taken them out on several different runs, of varied terrains and distance. My initial reaction as I slipped them on my feet was how lightweight they felt while still making my foot feel stable. They weigh in at 8.0 ounces per shoe which isn't the lightest weight shoe out there, but won't weigh me down while also providing enough substance for a longer run. The stability is thanks to the concave Wave Technology that stabilizes the heel.
Aside from the stabilization, I was also impressed with outsole of the shoes. There's an 'X-groove' to allow the heel and forefront to move separately and adapt to different uneven surfaces, and an 'X-stud' that provides multi-directional grip on uneven terrain (which is, ya know, common in Colorado

)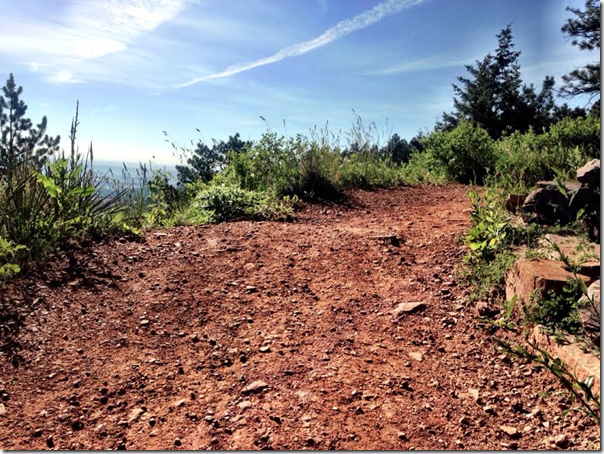 Also on the outsole,  there's an X-Lug that digs in and grips roots and rocks while running on the trail – while still allowing you to feel the trail with your feet. Honestly, I was a little leery about the new technology and design about the X-lug and X-groove, but it ended up being the highlight of the shoe for me! The shoes did pick up a few small rocks and pebbles the very first time I wore them on a trail, but it seemed to not be a bother after that first time out.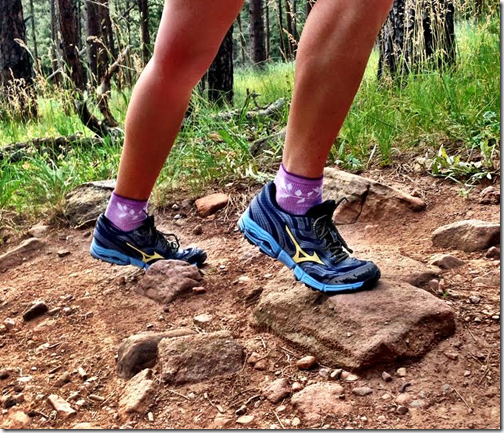 Overall
I can happily say that the Mizuno Wave Kazan's felt great on my feet each time I took them out. Like I said, I was a little skeptical about the whole X-lug/groove/stud technology, but it really ended up impressing me. I liked most that I felt like I had a great grip on the terrain while still being able to feel it (which is part of the fun!) They're both lightweight, but provide enough cushion and stability – really the best of both worlds. I really liked how the outsoles adapted to the differing terrains I took them out on – from smoother trails peppered with pine needles to more rocky trails.
What are your favorite running shoes?
Have you tried trail running?
---