Isn't it the case that the week after vacation always turns out to be a bit crazy?
Doudy Draw Trail, Boulder CO
Such was the case for me, this week. Last week I was in Florida, and this week, I had a bunch of KIND work, and both a new online-client and in-person client start up. I'm looking forward to a little weekend respite this weekend. Tonight, Shane and I are going to dinner at one of our favorite restaurants with another couple, and tomorrow, Shane wants to take me fly fishing in Rocky Mtn National Park. Sounds good to me.
Anyway. Since it's Friday, and last week I shared some of my favorites, I thought I'd do the same thing this week – except by narrowing it down to one of my favorite categories: Fitness
1. Sunscreen.
Yes, this is totally a fitness thing if you ever workout outside. I use La Roche-Posay for my face and neck, and Banana Boat Kids (because the ingredients are way safer than the regular) for my body. I'm somewhat fair-skinned, and my mom's had cancerous spots removed from her face and skin multiple times. I'm trying my best to learn from her and to slather on the sun screen whenever I go out. I like physical sunscreens best, because they have less chemicals in them, and I've read studies that chemical sun screens actually age the skin. Isn't that the opposite of what sunscreen is supposed to do?!
2. Effer-C electrolyte replacement.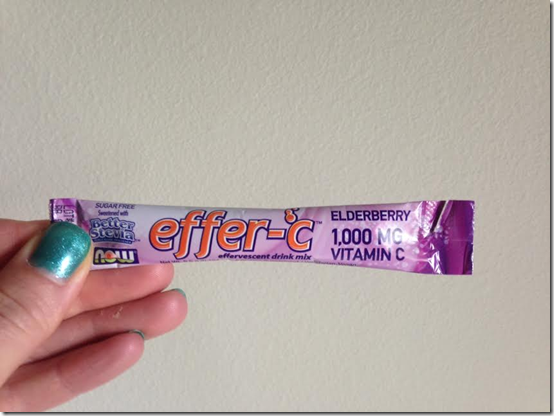 You guys, it's HOT in Colorado this week. And while the humidity may be low, with temps in the upper 90's, workouts still end up being super sweaty. I've been mixing one of these packets in my handheld during trail runs or my spin bottle during spin sessions. In the summer, when we sweat buckets, we lose so much sodium, magnesium, chromium, etc., and sometimes simply hydrating with water doesn't cut it.
3. Moving Comfort Vixen Sports Bra.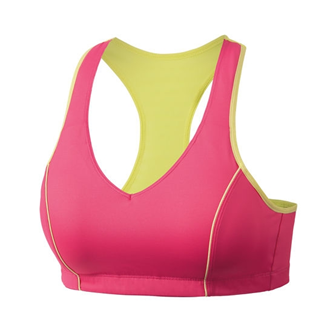 I bought the Moving Comfort Vixen bra more than 3 years ago now, and I'm not sure why I haven't bought another yet. It's the one I reach for every time I go for a run (which is only 2-3 times a week, so yes, I wash it in between

) It keeps the girls in place, is comfortable, and doesn't give me a uni-boob.
4. Violet Love headbands.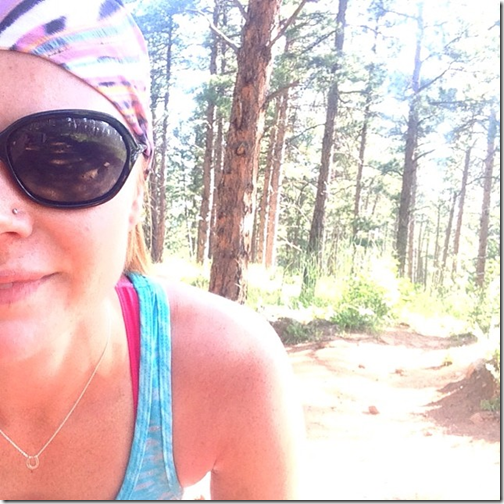 Here's a secret: I only wash my hair on Monday's and Friday's – once for the week and once for the weekend. I'll sometimes use dry shampoo if needed, and after a particularly sweaty workout I'll just rinse, but in between that, I rely on VL headbands. I love Violet Love because they're gorgeous, and they stay put. I'll also rotate through sweat-wicking hats and visors, too.
6. Lululemon 4-ply Tracker Shorts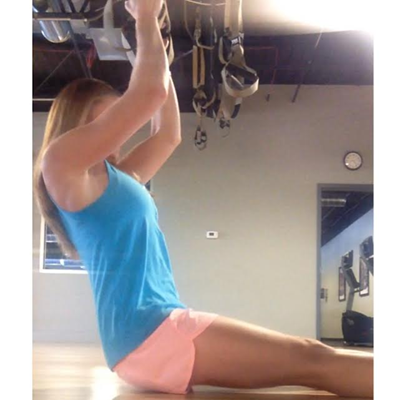 You guys. I'm obsesses with these shorts! Not only do they feel amazing on, but they're the most flattering pair of shorts I've ever worn. I bought my first pair maybe 2 months ago, and I now have them in 5 different colors! I want them all. Plus, they dry incredibly quickly.
7. Brooks Pure Grit and Mizuno Kazaan trail running shoes.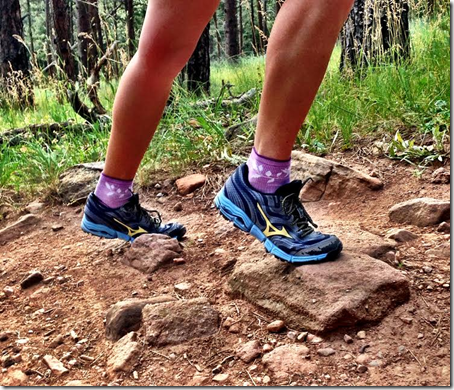 I specified trail running because it's the only running I do these days. Because a) running on roads makes me want to gouge my eyes out, and b) it doesn't hurt me and my joints like road running did. I'm on my second pair of Pure Grits, but loved the Kazaan's when I reviewed them earlier this month.
8. Spotify.
While I don't listen to music when I workout myself really anymore, it's what can make or break a spin class! Spotify is only $9.99/month, and I can download all of the latest music I want, and take it with me on my phone or ipod. Plus, it has cool music sharing capabilities, different playlists, and more. I think I'd pay for spotify even if I didn't teach group fitness classes.
9. New Balance Minimus shoes.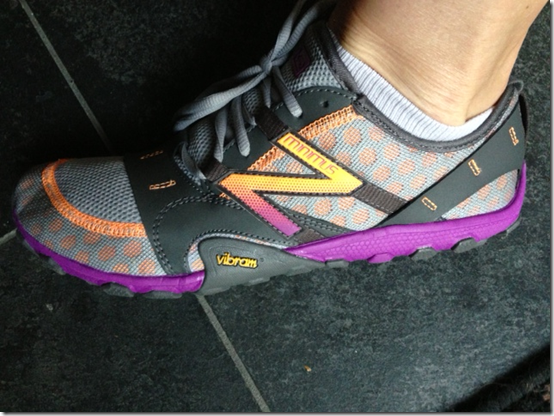 I'm in love with these shoes for any type of gym workout. They have a 4mm drop, but are still grippy, and I love doing squats, deadlifts, etc. in them. Plus, they have a slightly wider toe box, which I love.
10. The Stick.
Yes, I love my foam roller, and try to use it daily. But to be honest, sometimes I the last thing I want to do at night is roll around on the floor, supporting my body weight. So those nights I use the stick, because I can simultaneously be horizontal on the couch and promote muscle health. Winning.
10a. TRX!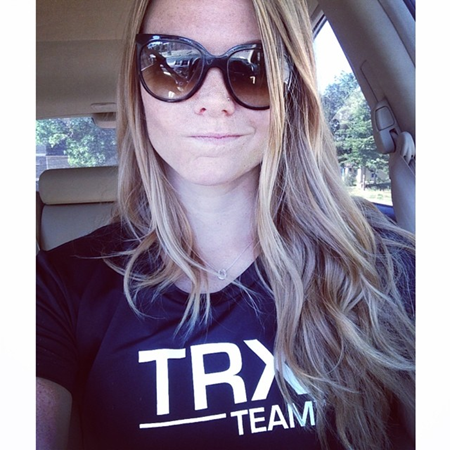 How could I forget TRX?! You all know I'm the hugest proponent of the TRX. Yes, it's just one tool in a big tool box, but it's one of the most versatile out there. Plus, it's super easy to do at home, and take with on travel. Heck, I loved taking mine to Florida with me last week!
Your Turn! Tell me one of your fitness faves right now?
---