Happy Friday!
I'm back home in Colorado, and had such a great week down in Florida.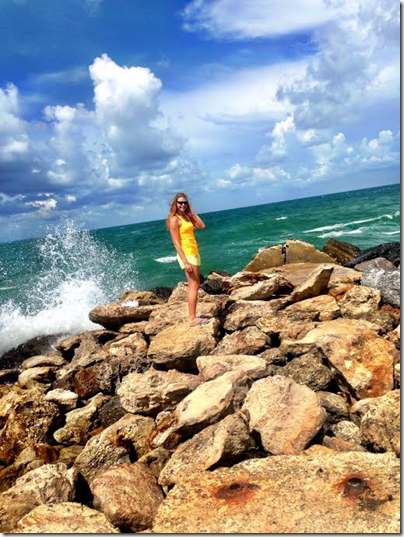 The north jetty on Casey Key beach
It was a lot of beach time, a lot of eating (fresh seafood!) and a lot of fun – and most importantly – a lot of spending time with my parents. I'll miss them, but they will hopefully be able to make it out to Colorado this year to visit me, too!
Since it's Friday, I thought I'd bring back a post I haven't done in quite some time – Friday Favorites.
1. Gel manicures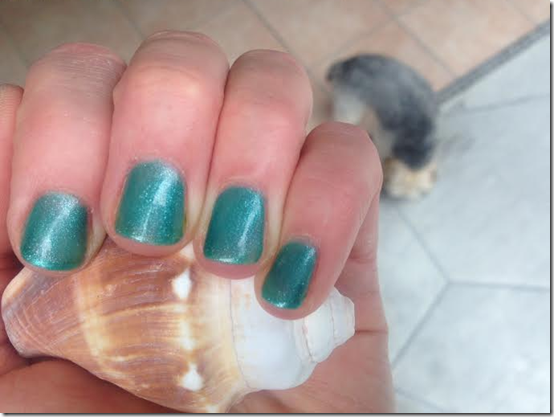 I've switched from Essie self-manicures to professional gel manicures, and I'm thinking I'm going to stay here for a while. My last one lasted 2 weeks, and probably would have lasted longer! I got a new one out of boredom. Plus, they're only $30 for a manicure.
2. Trail running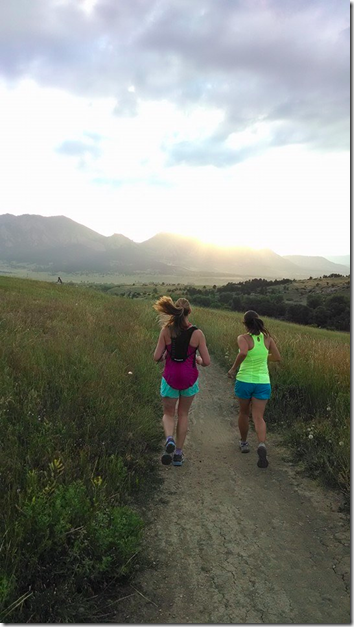 photo c/o run write hike (aka Amy)
Oh, I've mentioned this before?

I've been going solo, and with groups. Heidi heads up a Wednesday night trail running group (the picture above is from one of them) and this Colorado Gal invited me to join her and her crossfit friends on a Sunday morning run.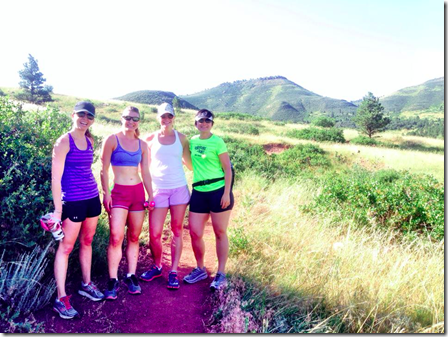 Both were so much fun! I prefer running with friends over running alone. I actually can't wait to get back on the trails. Unfortunately, I couldn't get out this morning because I had to take my car in to get repaired (a rock flew and made a big crack in my windshield,) and I can't tomorrow, because I have a 4:30am wakeup call to work at Fitness on the Rocks (which should be FUN!)
3. Lash extensions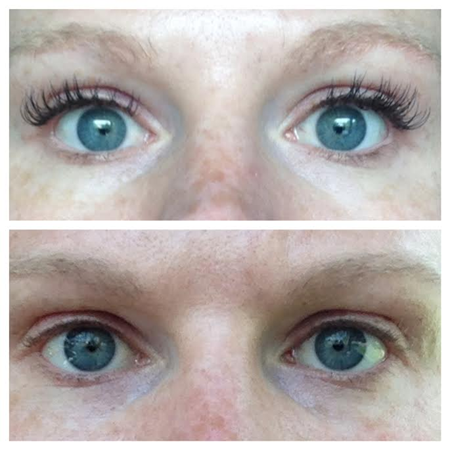 I started getting lash extensions a couple months ago, and I'm hooked. It's kind of my favorite not to wear make up every (week)day. Plus, they're just so purty. It's kind of a pretty penny of a habit to keep up, but for now, it's worth it to me. Isn't the before/after picture of lash extensions above incredible? I actually ask for a more natural lash – here's what they look like from a distance: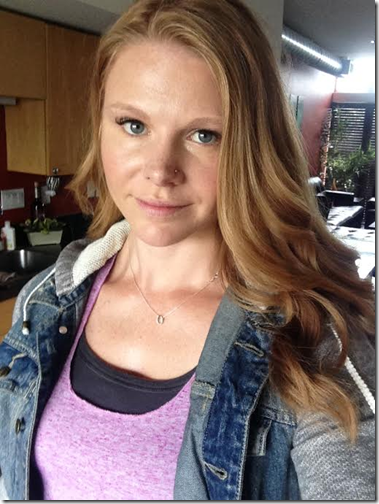 4. Skirt Sports Running Skirts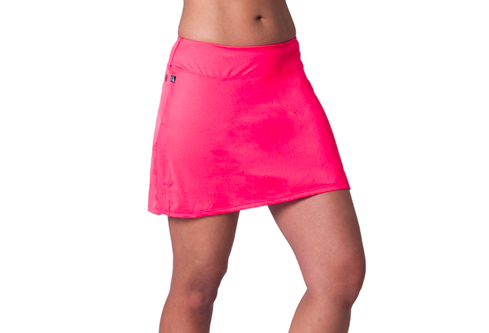 Lynne introduced me to Skirt Sports, whose headquarters are right here in Boulder. I stopped in the other day, tried a bunch on from the warehouse, and walked out with a cute black and heathered pink one. I know not everyone loves running skirts (coughlaurencough

) but I really don't care – I think they look cute!
5. TRX training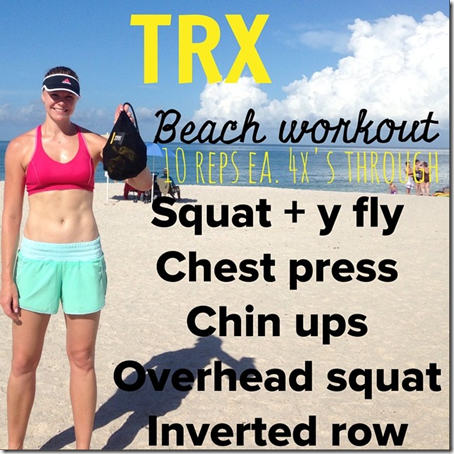 I posted this little workout on my facebook and instagram page this week. I've always loved TRX as a tool, but recently, I've been pretty obsessed with it! I'm still planning on sharing a workout with you guys soon – I just need to get my act together. With Glute Camp going on, when I go to film a workout for the blog, it ends up being for that.
6. Hats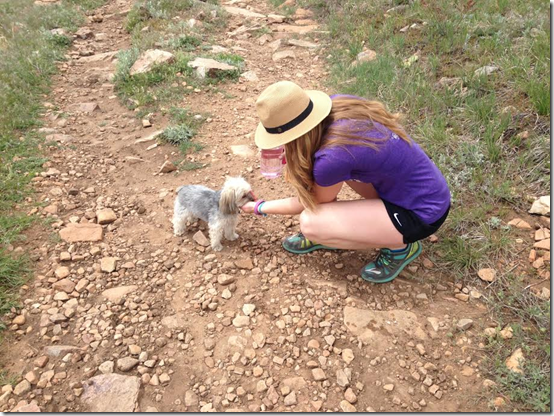 The one above is both functional and fashionable! It keeps the sun off my face and has a upf of 30 (or 50?) In the past month, I've bought 3. My latest one is this Outdoor Research hat, which folds up super nicely, so it's great to take on hikes – I can just throw it in my pack while taking up very minimal space!
7. Coloradotogrophy – aka pictures of the beautiful state I live in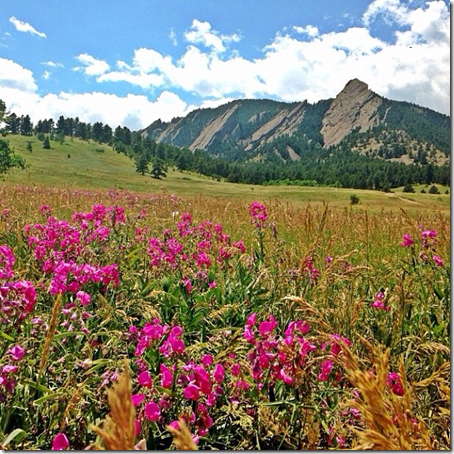 In my opinion, it's the most gorgeous time of year in Colorado. The wildflowers are in full bloom, everything is green and lush, and the sunsets are breathtaking. And I want to capture it ALL on camera!
8. Glute Camp check-ins!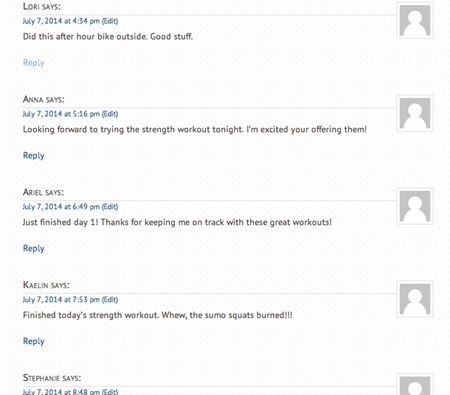 It makes me happy to see everyone's check-ins after workouts. All that hard work will pay off, and it makes me proud to see each comment and picture come through! <3
9. Sonicare
This one's kind of random – I know – but a few weeks ago Shane and I bought Clarisonics, after one of our dentist friends recommending them to us. Holy clean teeth! Every morning and night, my teeth feel like I've been to the dentist for a cleaning. It took a little getting used to (hello ticklish gums!) but I love it now.
10. Swimming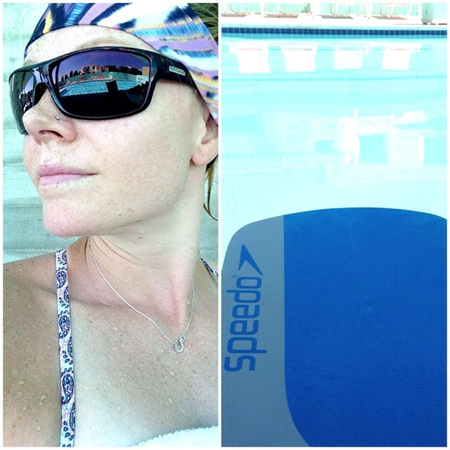 I've kind of fallen into a pattern with my workouts during the week. Monday/Wednesday/Friday usually involve a 45-minute trail run, followed by a 20 minute swim in our pool. It's only 20 minutes, and I'm still unbearably horrible at it, but it's fun to escape the heat with a quick swim flail in the pool!
Your turn! What's one of your favorite things right now?
---