Flourless Double Dark Chocolate Chip Brownies and Spicy Lentil & Coconut Curry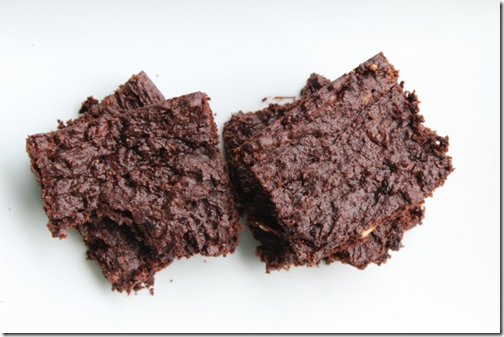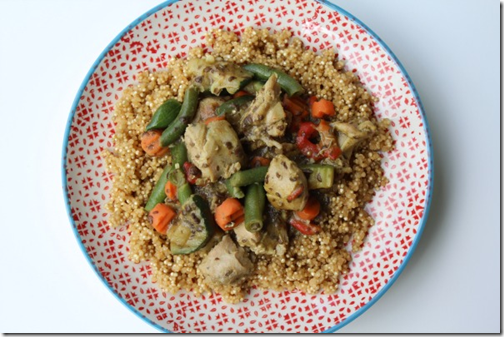 Good morning! I hope you're all having a great week so far. It's been pretty laid back around these parts.
However, that's all about to change. Blend Retreat is next week, and I absolutely cannot believe it got here so quickly! Not only will I be packing up and leaving for Park City with my partner-in-crime, but that also means I have to squeeze in as many end-of-week clients in the beginning of next week (and this weekend.) So, I'm enjoying the calm before the storm

In more exciting Blend news, today's post is brought to you by Your Trainer Paige's sponsor to the retreat, HOPE Foods!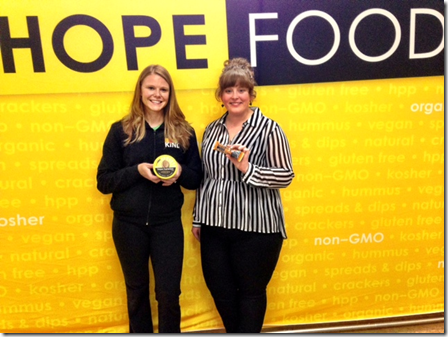 I first met the peeps over at Hope after bringing them KIND bars back in December, and learned all about their awesome company.
HOPE Foods produces high quality, organic, non-gmo, vegan,kosher and gluten-free hummus, lentil dips, chocolate spreads, and crackers. And they're right here in Boulder County!
What sets them apart from other hummus companies (aside from their additional products) is that they care – no, I mean they really care – about their product and their customers. Aside from being all of those adjectives I listed above,  they also use a method called  High Pressure Processing (HPP) to package their food, to ensure its fresh, but preservative free, and not heated upon packaging. Basically, it's like cold-pressing for spreads!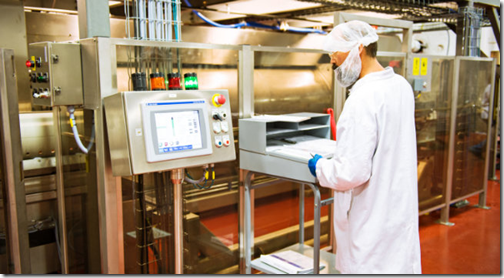 I have a feeling HPP is going to get a lot more popular in the natural foods niche soon

What else sets HOPE Foods apart is their FLAVORS. With tasty hummus flavors like Sriracha, Kale Pesto,  and Sweet Potato and lentil dips to the likes of Jamaican Jerk and Rosemary Olive Oil, there's a taste for every craving. My personal favorite is the Thai Coconut Curry hummus. I could take cracker after Kale Tomato Cracker to the face with that stuff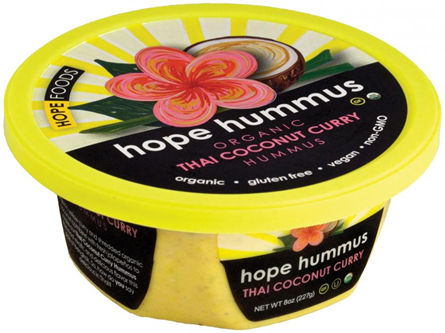 But the product I'm most crazy about? Their Chocolate Spreads! It's their chickpea-based, low glycemic, soy-and dairy-free, and only has 50 calories per serving. Oh, and most importantly, tastes like chocolate heaven.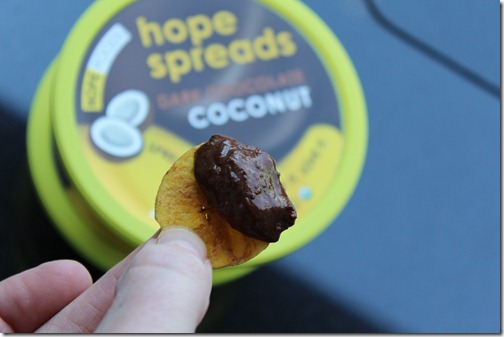 That's the stuff.
It's also really good in brownies

Today I want to share with you TWO recipes – one is for dinner, and one's dessert.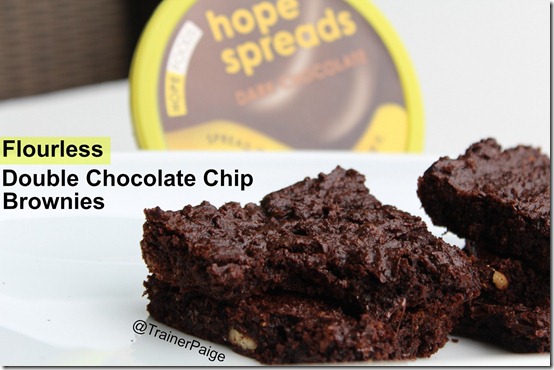 Flourless Double Dark Chocolate Chip Brownies
1 container of HOPE Dark Chocolate Spread
1/2 c. almond butter (I used Chocolate Nuttzo)
3 tbsp. maple syrup
1 tsp. vanilla
1/2 tsp. sea salt
1/4 tsp. baking soda
1/4 tsp. baking powder
1/2 c. dark chocolate chips
Preheat oven to 350 degrees. In a large bowl, mix together all of the ingredients except for the chocolate chips until well incorporated. Fold in the chocolate chips. Spray an 8×8 in. pan with non stick spray, and spread the batter evenly in the pan, and bake for 25-30 minutes. Makes about 9-12 brownies.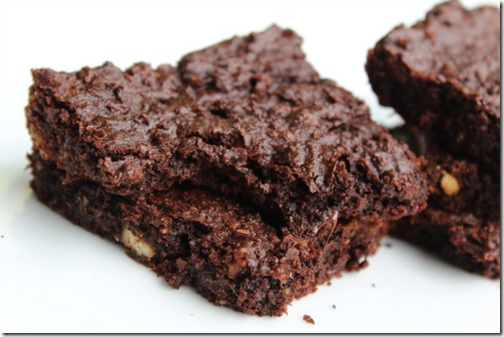 Now that you have your dessert ready, allow that to cool for about 25 minutes while you make dinner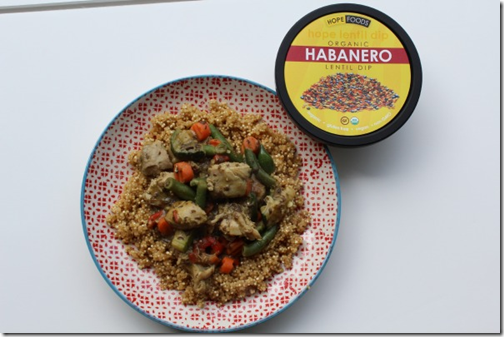 Spicy Lentil & Coconut Curry
2 tbsp. olive oil
2 garlic cloves, minced
2 c. mixed vegetables of choice
3 tbsp. curry powder
2 tbsp. ground corriander
sea salt and pepper to taste
1/2 can coconut milk
1 container of HOPE Habanero or Curry Lentil Dip
Heat the olive oil in a pan over medium heat, and add the garlic, cooking until fragrant and soft. Add the veggies, and cook until firm, but tender, about 5-10 minutes. Add the curry powder, corriander and salt and pepper, and toss to combine. Next, pour in the coconut milk, and stir in the lentil dip. Cook to a boil, and then lower the heat to a simmer. Allow to simmer for 5-10 minutes. Serve over rice or quinoa. Add diced, cooked chicken breast for a non-vegetarian option.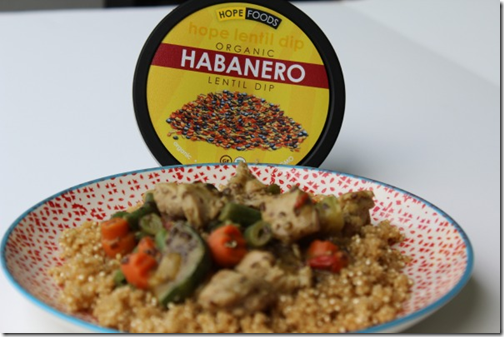 Dig in!
What's important to you when it comes to food brands you bring into your home?
---