34 Degrees Crisps GIVEAWAY + Easy Crock Pot Jambalaya
Good morning and happy FRIDAY, friends

This week has been a b-u-s-y one for me. I've had a couple extra work assignments pop up, as well as starting with a couple new clients this week, so I'm adjusting a little to having less desk time. It's all good, though. Also good? Colorado has decided to return to above freezing temperatures!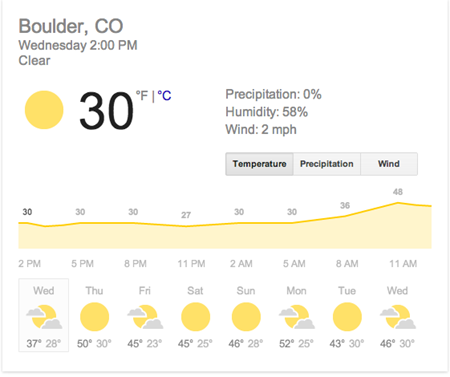 Hoooooray! I may be beginning to love the snow, but I still dislike freezing temps very much.
And to celebrate the temps rising to degrees in the 30's and 40's, how about a little weather-appropriate giveaway with 34 Degrees Crisps?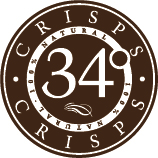 34 Degrees Crisps are wafer-thin crackers that come in five delicious flavors: Natural, Sesame, Cracked Pepper, Rosemary and Whole Grain. 34 Degrees also gives back, by donating 1% of its crackers, and by making quarterly donations to the Food Bank of the Rockies, as well as the Children's Totes of Hope program. They also practice sustainability when it comes to their packaging, by using fully recyclable materials for packaging, and using wind energy.
A little while back, I had the pleasure of meeting the 34 Degrees team through my work for KIND, and we've been emailing back since then.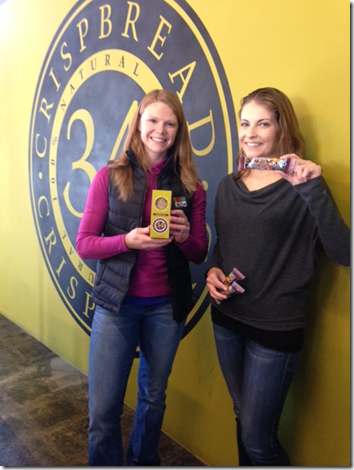 I've talked about their crisps on the blog, and love enjoying them with some fruit and cheese, and perhaps a bit of wine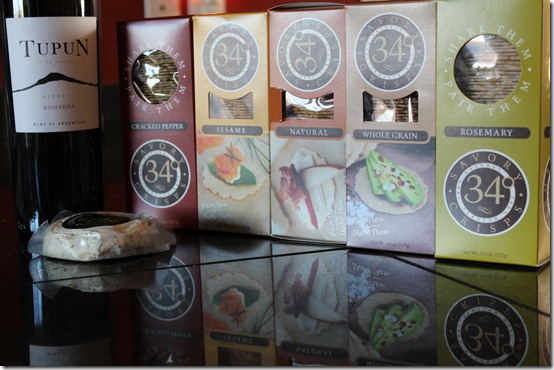 I can get behind a cracker that tastes good and gives back! I hope you can, too, because one lucky reader will win  4 sets of 34 Degrees Crisps! That means…FOUR boxes of each flavor!
See how to enter at the end of the post. And you can read this easy jambalaya recipe on the way down 

Like I said, my favorite way to enjoy the crispbread is with cheese and wine, but the other night, I added a few of the whole grain flavors to this easy crock pot jambalaya that I made.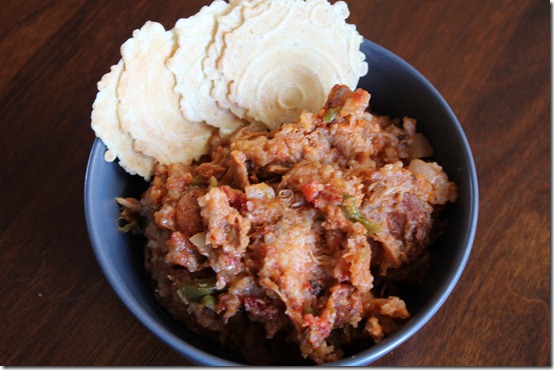 Easy Crock Pot Jambalaya
ingredients
1 lb. chicken breast or thighs
2 Andouille sausages
1/2 onion, chopped
1 green bell pepper, chopped
1 c. chicken broth
1 can fire roasted diced tomatoes
4 tbsp. tomato paste
1 t. garlic powder
1 t. paprika
1/2 tsp. thyme
1/2 tsp. parsley
salt and pepper to taste
2 c. cooked rice (I used Thai rice, but I think yellow would work well, too!)
directions
Place chicken, andoullie sausage, pepper, and onion in the crock pot, and cover with the broth, tomatoes, and tomato paste. Add in your seasons, and stir. Cook on low for 8 hours. About 10 minutes before serving, add in your rice. Serve and enjoy

Now, on to those giveaway terms.
To enter to win 4 boxes of each flavor, mentioned above, leave a comment saying how you think you'd like to enjoy the crisps.
For an extra entry, you can "like" the 34 Degrees Facebook page, and leave a comment back here letting me know you did.
The giveaway is open to US residents only (sorry!) and will end next Thursday at 11:59 pm Mountain time.
GOOD LUCK!
---