10 Things I Learned in 2013
Good morning, friends! Shane and I had a lovely time in Florida, and I can't wait to tell you all about certain aspects about it and some realizations. But we'll get to that in another post. While in Florida, I had quite a bit of leisure time. Enough to finish the book I was determined to read…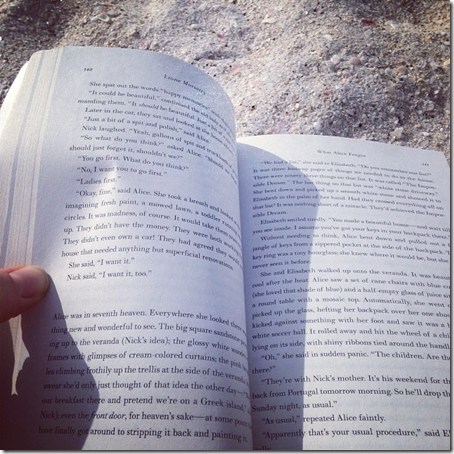 but I also had some down time to just think. With it being the end of the year and all, part of that thinking involved reflecting on the past year, and boy, what a year it was. I wrote the same thing last year, and this is the second year in a row now that SO much has happened in the span of 365 days. And in that time, I've learned SO much.
1. Moving is hard, and home is where my mom is. Exactly a year and 2 days ago, I packed up my life in a Uhaul van and made the drive out to Colorado.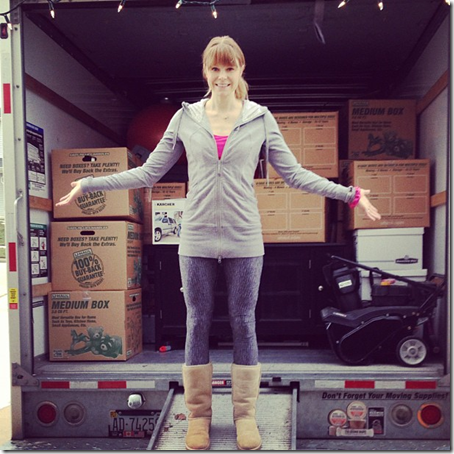 Not only did the drive out prove to be an incredible test of patience and sanity, but the weeks to come were trying, as well.  Unpacking, settling into a brand new place with a brand new job, and no friends or family is not so easy. And although I absolutely love Colorado, and (almost) everything about it, I still call Illinois home. I have people correct me, saying Colorado is my home now. But while in Florida, with my family, I realized "home" is wherever my family is.
2. I need to trust my instincts. I won't get into this too much, but when I moved, and started my new job at my new gym, I had a feeling that it wasn't right for me. I won't go into why, but I knew in my gut that I definitely did NOT fit in with that place of employment or their procedures. Had I trusted my instincts, I would have saved myself 3-4 months of stress, guilt, and frustration. But then, who knows? I might not be in the situation that I'm in now (which is a situation that I'm VERY happy with!

)
3. That sometimes it's best to just let go. My situation with moving across the country, kind of forced me to let go of my need to try to control everything. Plus, Colorado just has such a laid back feel here. It's rare to run across someone with an uptight personality here in Boulder County, and I learned quick into living here that being laid back was a much better way to live.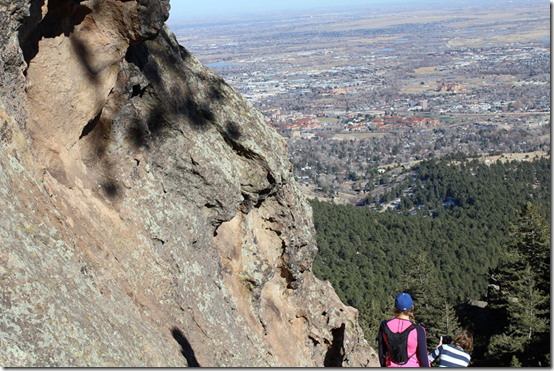 I also credit letting go, via stressing less and being generally happy to be one of the main causes of curing my PCOS and normalizing my hormones.
4. It's 100% completely and totally worth it to make some effort to make friends.  When Shane and I moved here, we knew absolutely NO ONE. We went to a couple neighborhood happy hours, and put ourselves out there, but that didn't do too much for our circle of friends. It wasn't until I started a boot camp in the neighborhood, that we formed a group who I now call some of my closest friends

And of course, when this girl moved here and we went on our first hiking date, we both became instant over-sharers and then hung out on a weekly basis since then! ha!
5. That I love Niko more than I ever thought I could. When this happened I was a hysterical mess. Shane and I are now both scared to have babies. If it's this scary when our pup is in the hospital, just imagine!
6. Getting out of my comfort zone is good for my health. I can be somewhat of an introvert. A follower. I should perhaps elaborate on this in another post, but what this means is that it's scary for me to put myself out there in a huge group of people. I'm great with small groups and good friends <—that's my comfort zone and what I love. However, it's very good for the soul to step outside the comfort zone, and I'm so, so, SO glad I did that this year- one example is for Blend Retreat.
7. To put my phone DOWN in certain situations. I really try not to rely on my phone so much. Although I still use it a TON, I'm making progress on tuning out of the virtual world and tuning into the real world.
8. To embrace my inner hippie. When I first told my cousin Jason that I was moving to Boulder County, I remember that he said, "don't let Boulder change you!" Then, I had no idea what he meant, but now I most definitely know. Although I haven't changed any of my core beliefs or values, I definitely let my inner hippie shine, a little more

9. That teaching group ex classes is SO much fun. I've taught boot camps in the past, but this year, I not only coached a boot camp, but also taught spinning, TRX, HIIT, and a core class. I fell in love with teaching groups. The energy and dynamic of it is like nothing else!
10. When all else fails, go for a hike.  'Nuff said.
What did you learn in 2013?
---