Hi, guys!
Wow, Friday already. This week went by crazy fast. That's OK, though – there's a lot to look forward to this weekend! Some of our friends are celebrating a couple birthdays (Shane's included!) so we'll be doing some celebrating this weekend

Anyway, it's Friday, and I've acquired a few new favorite things (of the moment.) Most of them
1. Tomorrow, Shane and I are joining some friends and going to a big Ski and Snowboard expo in Denver. Apparently there's going to be some great deals, and mama needs a new pair of electronic ski boots that warm up. You know, Raynaud's and all.
2. The new Chocolate Chunk Quest bars are insanely delicious.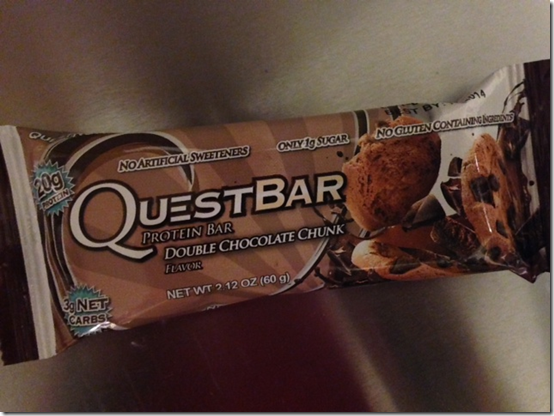 I hadn't tried them yet, and the nice people over at Quest Nutrition sent me a box to try and review. My verdict? They're right up there with my all time favorite, Chocolate Chip Cookie Dough. Move over, White Chocolate Raspberry, there's a new second fave in town

It's really good on the go, but when zapped in the microwave for about 10 seconds, the chocolate chunks get all melty and delish.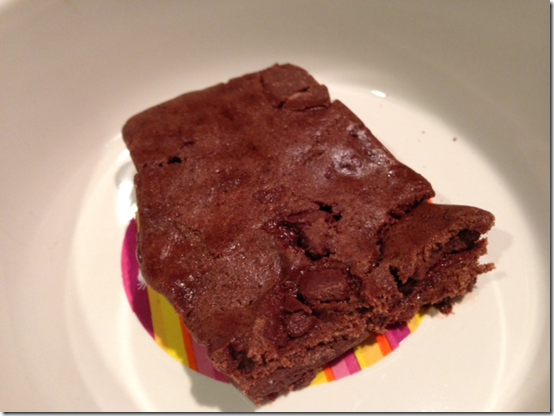 'Bout like that…which kind of looks like a turd, now that I see it again. But it tastes really good, for a protein bar! Plus, the Quest macros are always stellar.
3. I guess this is the antithesis of a favorite, but I still want to talk about it. Lululemon's founder perpetuates the thigh gap in an interview. Chip Wilson said in an interview that it's not the pants fault that they pill and are sheer, it's that some women's bodies just don't fit in them right! He must be kicking himself right now. Heck, I want to kick him!!
4. Have you guys seen the new white chocolate peanut butter cups that Justin's makes?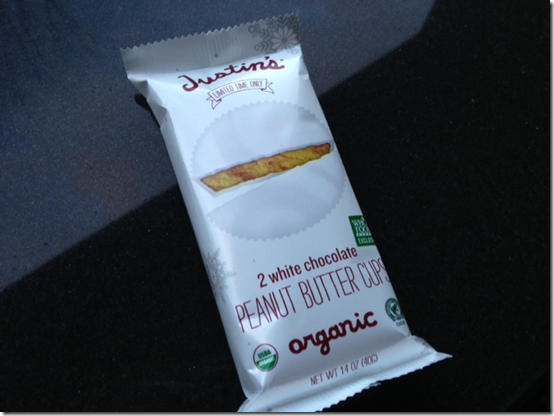 Um, yeah. They're both incredibly tasty, and I'm going to have to hide them from Shane…so I can have some, too!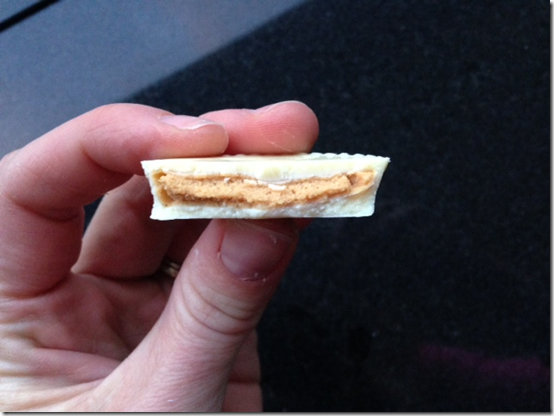 They're at Whole Foods just for the holidays, which means they're only selling them there this month and next.
5. Figo Pistachio Gelato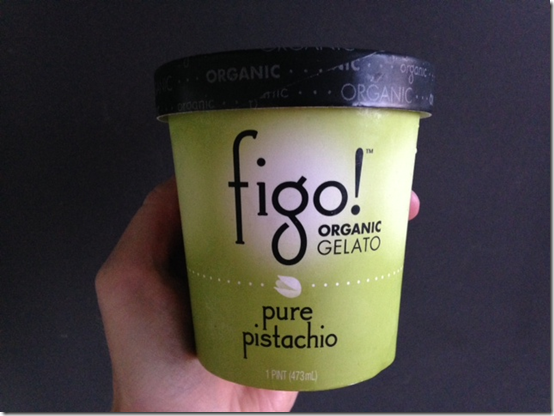 Apparently this is a week of sweets for me! I promise I ate some good veggies every day, too

Anyway, Figo is made by the company, Boulder Ice Cream, right here in Boulder, Colorado. It's organic, and just the perfect amount of pistachio-tasting. You know how some pistachio gelatos taste a little too much – almost artificial tasting? Well, Figo definitely does not taste artificial – it's the real deal!
And lastly, congrats to Cori! Cori, send me your info to yourtrainerpaige@gmail.com, and I'll ship out your KIND goodies

What's been one of your favorites this week?