I think today's Wednesday. It's a crazy week with Great American Beer Fest starting Thursday, and then heading home to Illinois (!!!) next Monday, but it's been a great week, nonetheless. I definitely didn't document a day's eats this week. Instead, I have something I've been eating a lot of this week.
The cooler temperatures always bring up familiar comforts in life: heartier food, comfy hoodies, football, candles, and…baking!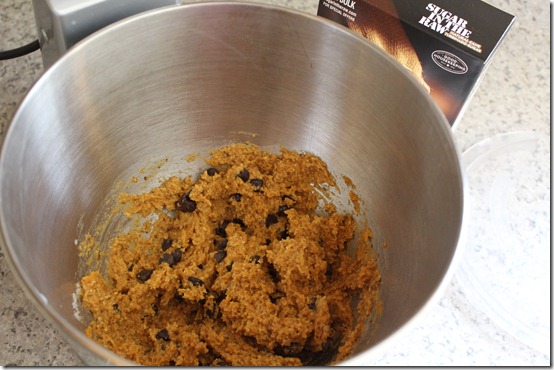 I've been doing more baking lately, since I can turn on the oven without sending the A/C into overdrive.
My latest baking endeavor features my absolute favorite granola, KIND's peanut butter granola.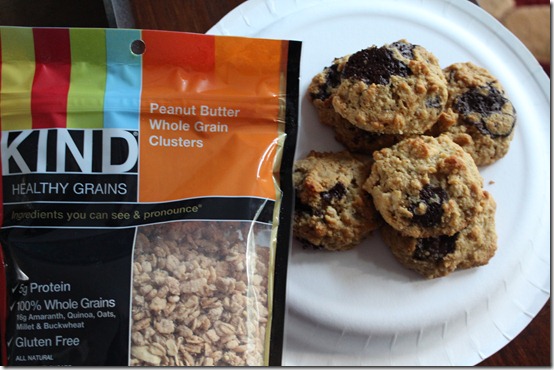 I know I work for them and all, but I declared this granola to be my favorite long before that!
I was going to make some good mood muffins, and somehow incorporate the granola into them, but then I decided to go with a good old chocolate chip cookie instead. I used almond flour for the dry base, so these cookies are gluten-free, too
(All KIND products are gluten-free, as well.)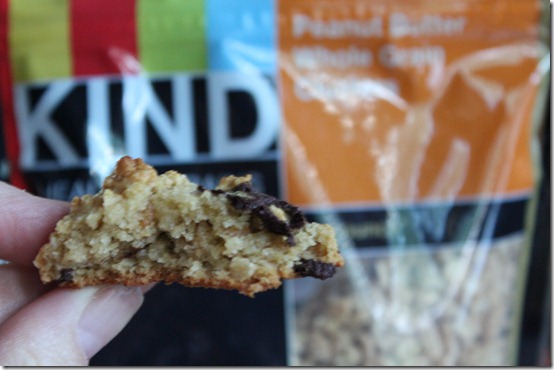 For the chocolate chunks, I just grabbed an Chocolove bar from the freezer (my stash,) and threw it on our concrete floor, haha. You can chunk your chocolate any way desired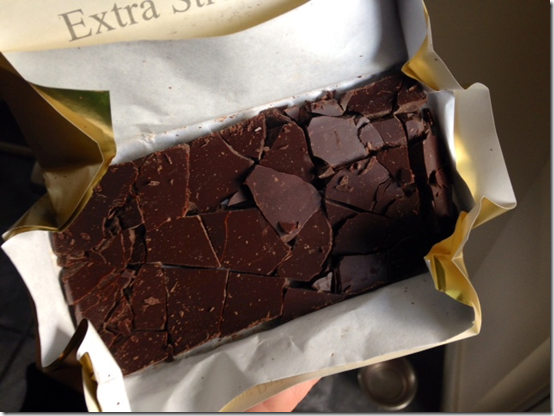 Shane and I have been snacking on these as an after-dinner dessert for the last few days, and I don't think they'll make it much longer!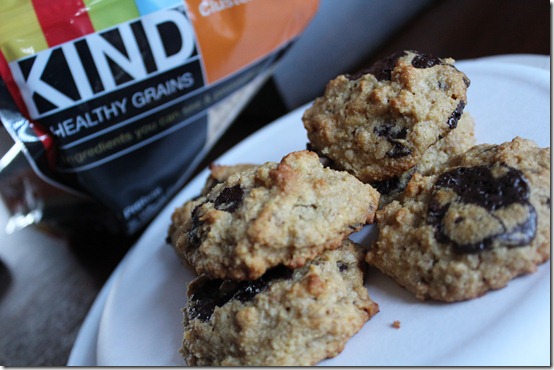 Chocolate Chunk Peanut Butter Granola Cookies (Gluten-Free!)
Prep time: 5 minutes
Cook time: 10-12 minutes
Makes: 12 cookies
1 cup of almond flour
1 cup of KIND peanut butter granola
1/4 tsp. baking soda
1/4 tsp. sea salt
1 egg
2 tbsp. of butter, softened (or coconut oil would be fine, too)
1/4 c. honey
1 tsp. vanilla extract
1/2 cup of chunked chocolate.
In a large bowl, mix the almond flour, granola, baking soda, and sea salt. In a medium bowl, mix together the egg, butter, honey, and vanilla. Pour the wet ingredients into the dry ingredients, and stir until combined. Fold in the chocolate chips. Preheat the oven to 350. While the oven is pre-heating, put the bowl of dough in the fridge. Once the oven is preheated, spoon out the dough into cookie shapes in a nonstick pan. Cook for 10-12 minutes, or until lightly browned on top.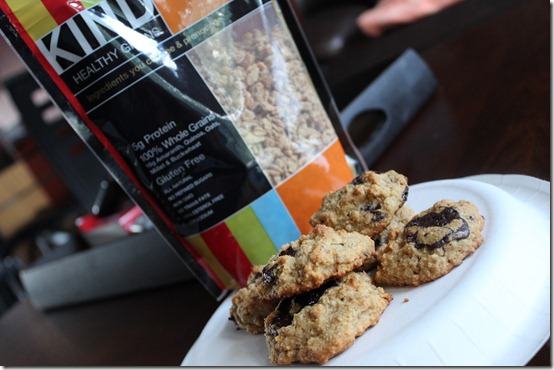 What's your favorite kind of granola?