Good morning, my friends!

Actually, it's Sunday evening as I sit down to write, and I. am. wiped, you guys. My weekend was packed from Friday afternoon until Sunday evening, and today is jam packed as well!
Friday afternoon, after training my morning clients, Katie and I walked to the gym to get a big ol' can of whoop ass.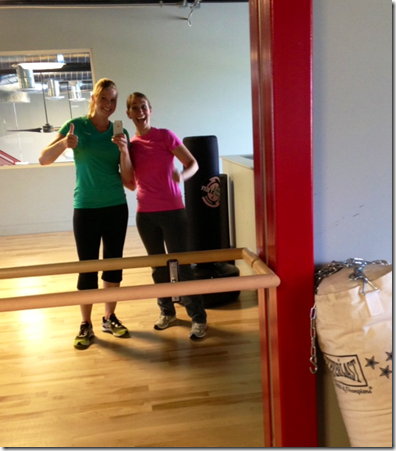 After about a 10 minute warm up, we did a metabolic circuit workout (I shared the video on Instagram!) that left us red-faced and breathing HARD. But it also felt really, really good.
We cooled down with a little walk – and a reality check. We grabbed our friend, Susie, and took a walk through the neighborhood to see the flood damage. It's bad, you guys.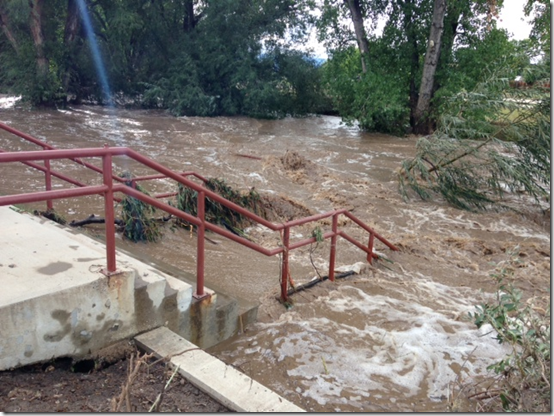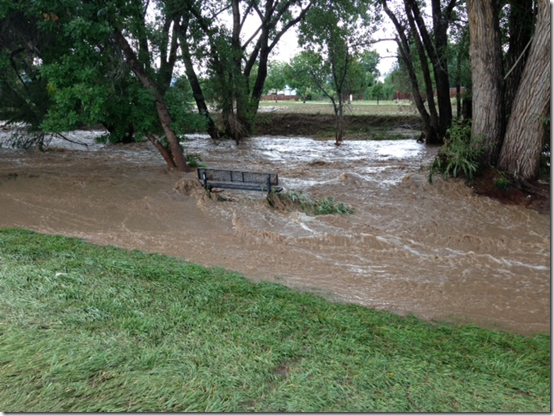 Real bad. The walk I usually take Niko on every day looked like an entirely different area. Look how high the water is! And it's gone down, too. Take a look at these tree-soaked benches in the basketball courts.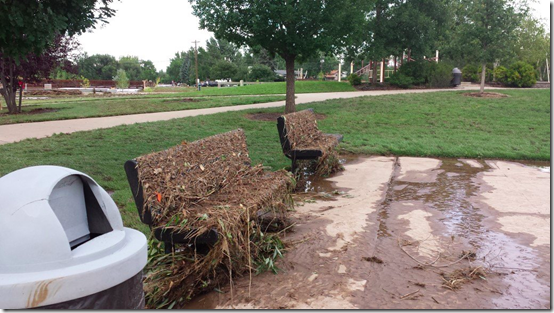 Yikes.
What else can you do when you're stranded, and everyone's bummed out from this natural disaster? Let loose with friends, that's what! Yep, we had a stranded party.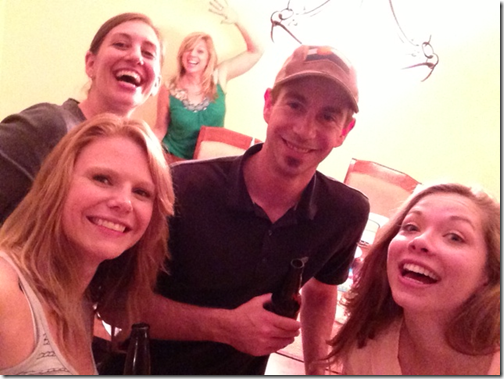 The girls, minus the guys, plus Shane. Friday night, our neighborhood crew got together and partied the night away. We cooked s'mores, had dance parties, and played Guestures

I always have so much fun with these guys, and I absolutely love that we can all just walk right home at the end of the night.
Saturday started off a bit slowly, albeit deliciously

Shane and I met back up with our friends and walked over to the diner in the 'hood for a good breakfast.
This was tasty, but my eyes were so much bigger than my stomach. Shane ended up finishing my potatoes and the rest of the pancake! I usually dominate my breakfasts, but I just wasn't having it that morning. I did put a decent dent in it, though
The rest of the day was spent shopping for jeans with Katie. We went to the mall, and to Nordstrom, and then I remembered that I hate malls. As soon as we walked in, I got that feeling that I always get – like I want to turn around and leave – and that's what did. Instead, we drove over to the outdoor mall, where I proceeded to try on 20 different pairs of jeans.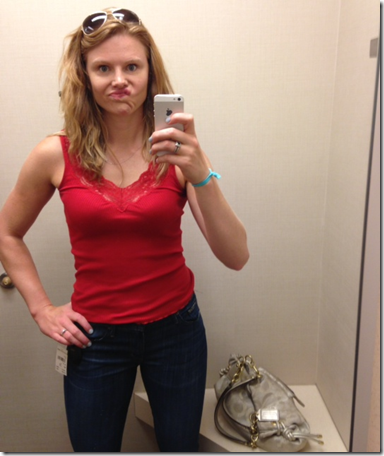 Ugh. Jean shopping. Since January, I've gained about 5-10 pounds (on purpose.) I know that's not a significant amount, and no one can even really tell…but my jeans can. Instead of looking at the pairs that are now too small for me, I decided to just go buy a new pair.
The weekend continued from there, when we grabbed the guys and headed out to see a move – The World's End…or so we thought. We totally ended up watching the wrong movie. Instead, we actually saw This is the End, and it. was. hilarious.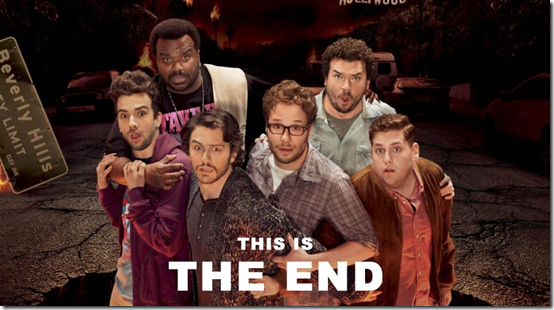 Seriously. So stupidly, horribly, hilarious. But also so my humor. I only recommend it if there's not much that offends you
We all loved it! After the movie, I made the boring executive decision to go home and wind down, as I had an early morning wake up call. Yep – on a Sunday.
This is actually probably the main reason I'm so pooped. Yesterday (Sunday) I attended a 9-hour Spinning Instructor Training workshop. It was an hour away from my house, which meant I left my house at 6:45, and got back home at 6:15. In between those hours, I learned about Spinning, and worked out on the bike a little over 2.5 hours. My lady bits are sore

BUT, I'm now a certified Spinning Instructor!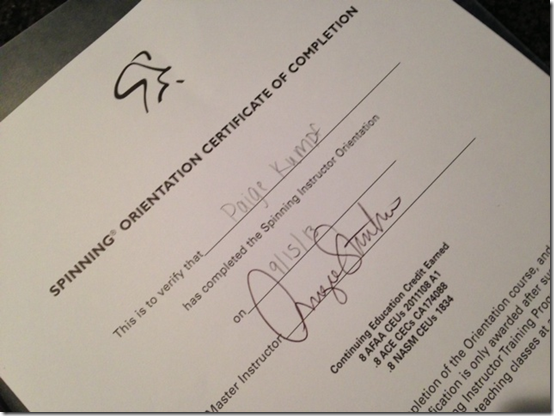 …after I take the exam.
It rained more throughout the day yesterday, so that made the drive home fun, too. When I got home, I told Shane I was hurty, smelly, and hungry. He helped me out with the last part and took care of dinner. And whenever Shane takes care of dinner, that means if comes from the freezer, haha.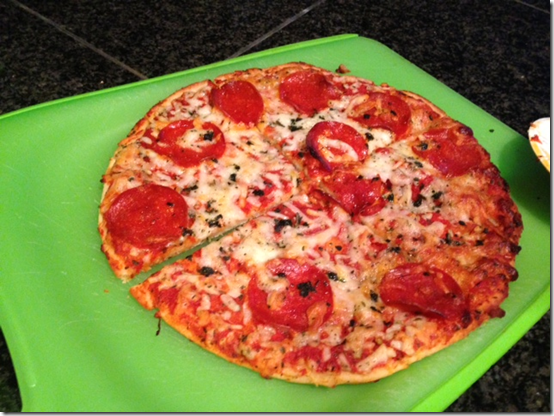 Hey, at this point, I would have eaten anything he made, and that pizza was pretty damn tasty!
Before I go, I forgot to announce the winner of the FRS Giveaway! Congratulations to Jessica

What's your least favorite clothing item to shop for?
I actually usually don't mind shopping for jeans. It's shoes that overwhelms me the most – unless I already know which ones I want.