Good morning, my friends

*If you missed yesterday's post, make sure to check out the FRS Giveaway that's going on until Friday!*
It's Wednesday, and this week that means it's time to show case a day's worth of meals and snacks. This week is from Monday. What started as a perfect, sunny, clear, cool day, turned into a crazy, stormy night! And I loved it… It always rained and stormed in Illinois, but never does in Colorado. Sometimes a good thunderstorm is just so satisfying.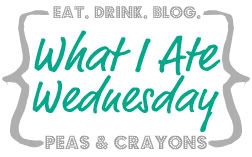 Anyway…on to the eats!
Breakfast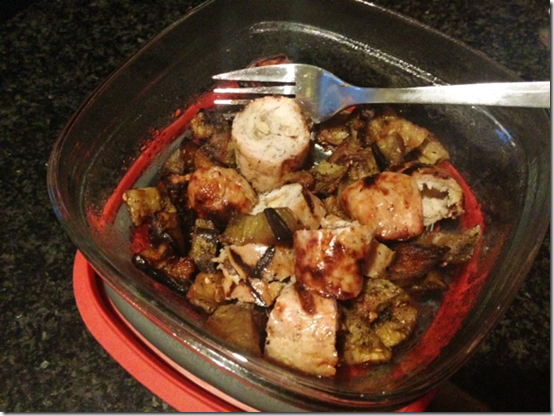 Before I left the house, I ate a small breakfast of chicken sausage, eggplant, and rainbow chard (it's there on the bottom.) It's not the prettiest of meals because of the lack of daylight, but it sure was tasty. By the way, has anyone noticed the days all of the sudden are so much shorter?! It was still dark when I got to the gym to teach my class! Boo.
Coffee Break
After class, I headed to Whole Foods to grab and iced coffee and hang out and work while I waited for Lauren. She was driving over to meet me for our weekly hiking date!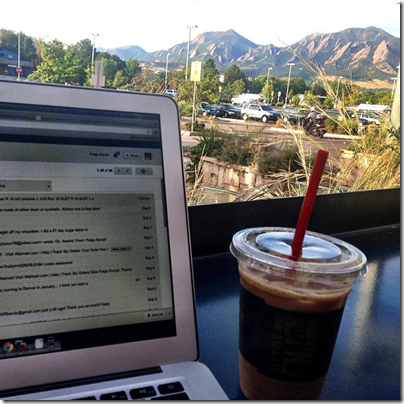 I love this view! Plus, it felt great outside. I was almost chilly in my shorts and tee-shirt. When she called to say she was almost to Boulder, I headed over to Chautauqua to meet her. We hiked Flatirons 1 & 2, and had a blast. I was surprised at how easy the hike felt! I'm not sure if it's really getting easier, or if I just had a lot of energy that day, but it's pretty cool.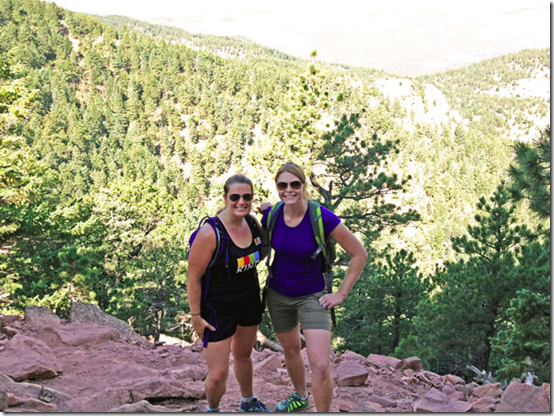 At the top, I think we were both experiencing a case of the I-can't-believe-we-live-here's

Snack
Also at the top, I enjoyed a peanut butter & strawberry KIND bar – one of my favorites!
Once we were back down, we headed our separate ways – I had some errands to run – with plans to meet up again at Starbucks to work. I snacked on some beef jerky in the car, but ended up grabbing a salad at Whole Foods to eat once I made it to the coffee shop.
Lunch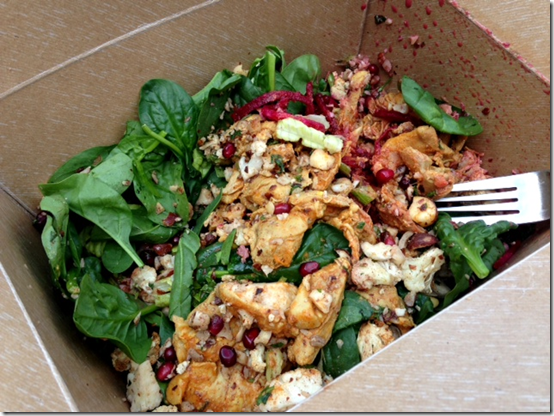 I hardly ever go for salads, but it just sounded good after that hike. This would be a mix of romain and spinach, chicken, beets, and a mixture of cauliflower/pomegranate/hazelnuts which was amazing. I also had a Kevita, of course. Another fave.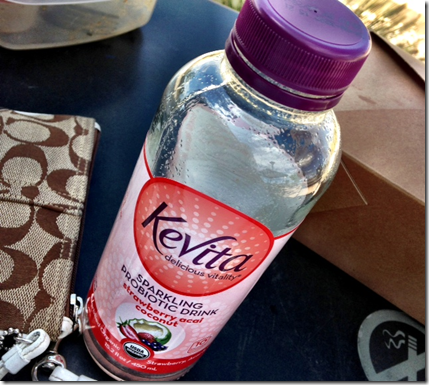 After working a little (and chatting a lot,) I headed on home to do a little more work and some cleaning done.
Snack
Some time in the mix, I got a little hungry again, grabbed a couple pieces of chicken from the rotisserie chicken I bought at Whole Foods earlier. That held me over until it was time to cook dinner. Not a typical snack, but it worked!
Dinner
It was storming outside, but I was still determined to cook dinner on the grill. It took a little longer, but it was worth it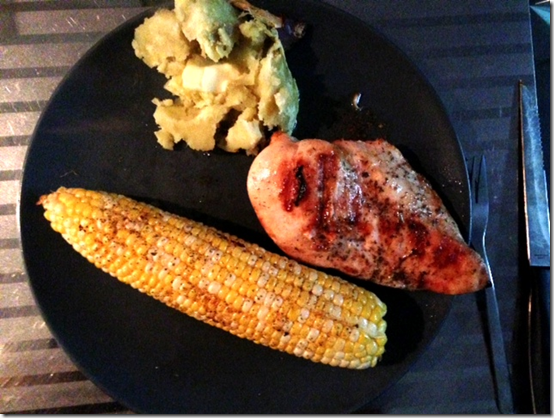 More chicken, sweet corn on the cob, and Japanese sweet potatoes. Such a typical dinner for us, but so very tasty. I also had a glass of white wine.
Snack
Last night was an Office night for us. We watched several episode, while also listening to the crazy storm going on outside. A couple hours in, it was nighttime snack time!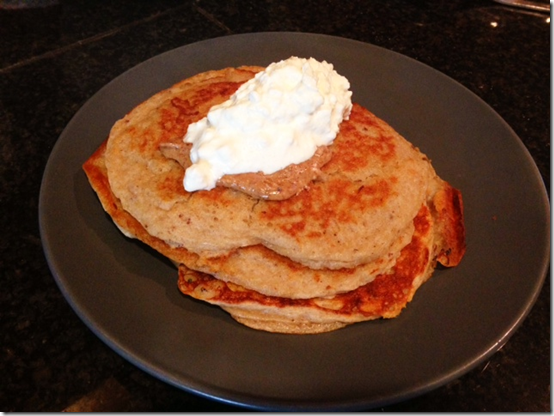 I like to get in a meal that has a good amount of protein and carbs before bed (for several reasons,) and last night I had some flapJacked protein pancakes! I cooked three of them, and layered Justin's almond butter + Kalona 4% cottage cheese in between each cake. Love this meal – no matter what time of day

Happy Wednesday, party people!
What's a typical snack for you?
Rain or sunshine?
I pick sunshine any day, but I actually miss the rain since I moved from Illinois. So I'll take a rainy day