Good morning

I hope all of your weeks are going well so far! I hope to make one them even better with a little giveaway


My My Own cereal! I raved about Mix My Own before.  A few weeks ago, the owners of MymyOwn reached out to me to try out their new cereal, and I fell in love with both the concept and the cereal.
MixMyOwn is an online store where you can literally hand select your ideal cereal.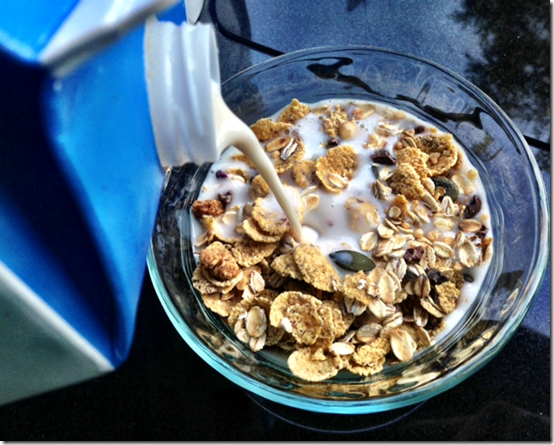 This, here, is my ideal cereal. I wish I had another bag right now! Seriously, the perfect cereal for me

Here's how it works. First, you choose your base: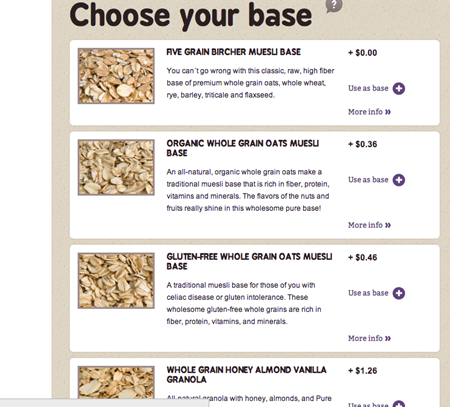 Second, you choose your base ingredients: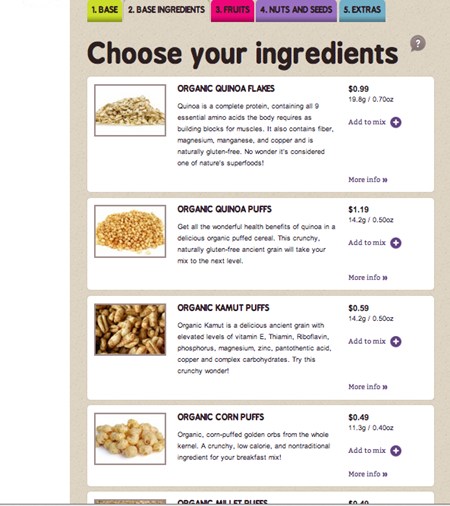 And there are TONS of ingredients to choose from – everything from quinoa flakes to millet puffs to to gluten-free granola.
Next up are the fruits: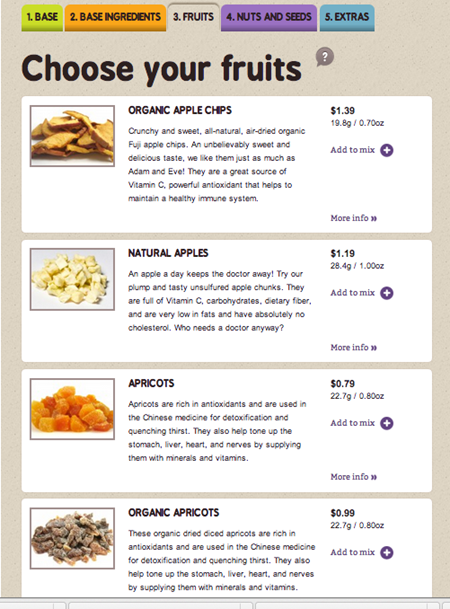 And as expected, they have every kind of fruit you can imagine from cherries, to figs, to mulberries!
Then you get to choose any nuts or seeds that you'd like in your cereal: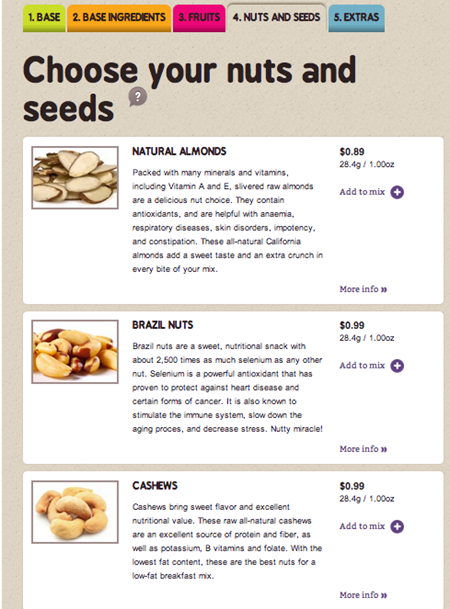 And if you couldn't have already guessed, you name a nut or a seed, and they've got it as an option

Finally, you have your extras. Here's where it gets even more fun!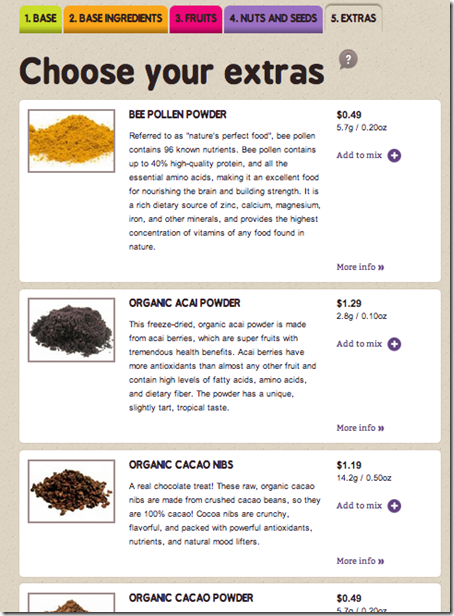 Want some high-protein bee pollen powder if your morning bowl of cereal? Choose it! Or you can choose cacao nibs, hemp powder, spirulina, or get crazy with marshmallow bits!
After you make the recipe for your perfect cereal, you name your creation, and MixmyOwn packs it up and sends it to your doorstep!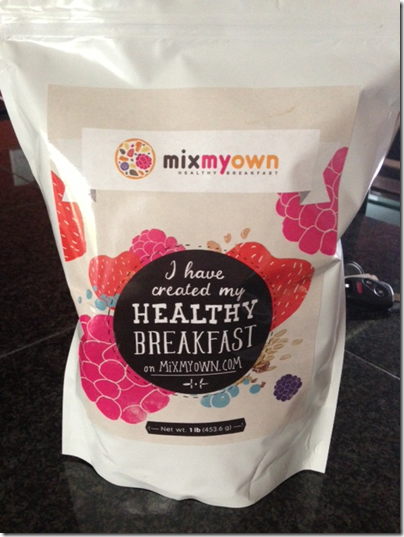 Voila!
I really like MixmyOwn, not only for the cool concept of creating your ideal cereal, the taste, and the use of high-quality, organic ingredients, but also for their story! The owners, Klara and David, contacted me to let me know about their new cereal business. Healthy breakfast foods is their passion, and they turned it into their career. This is definitely something I related to, and appreciated

I loved the cereal so much that I asked David if I could host a MixmyOwn giveaway for you guys!
Mix My Own Giveaway
One lucky reader will receive of $20 voucher to make their own ideal cereal!
To enter:
Leave a comment telling me one item your ideal cereal would definitely include
Earn an additional entry by tweeting: "I want to win @mixmyown cereal from @trainerpaige http://wp.me/p2AHkE-e1w!"
The giveaway is open US residents only (sorry!!) and I will pick a winner next Tuesday, September 24th. Good luck