Happy Tuesday! And, happy cooler weather here in Colorado – finally!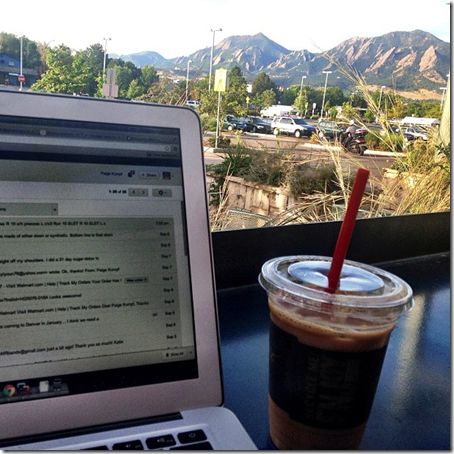 My view as I sat outside and worked Whole Foods yesterday in the cool, crisp, morning air. Love

You might notice that cup of coffee there joining me. For a while, I cut way back on caffeine. I was experiencing a few health problems, and my body was telling me it was experiencing stimulation overload. Along with many other things, I cut coffee way down. I tried to cut it out, but I was just kidding myself there. As my health improved, I kept to one cup a day, and now since it's been several months of great health, I'm back up to two cups, which seems to be good with me!
Sometimes, however, I replace that second cup of coffee with something else: most recently, with FRS!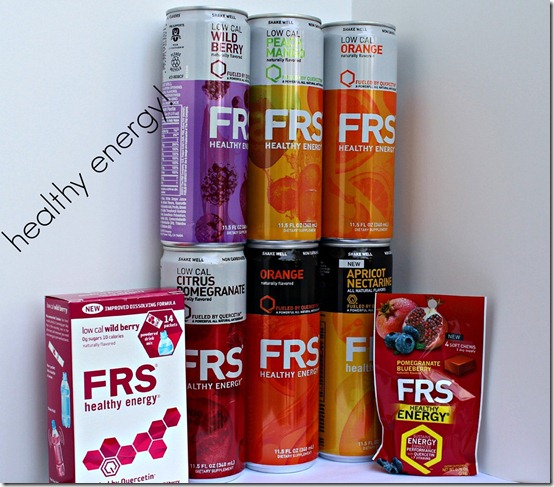 I was recently send a package of FRS goodies, including the pre-mixed drinks, FRS powder mix, and energy chews.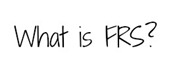 FRS, which stands for Free Radical Scavenger, is designed to deliver sustained energy and endurance, and supports the immune system. FRS is another name for antioxidants, which specifically in FRS is the antioxidant quercetin, which is also found in the skins of fruits like apples, blueberries, and grapes!
FRS is all natural, and is endorsed and supported by scientific studies and evidence. It was actually developed by research scientists in order to deliver energy to chemotherapy patients. Pretty cool, right??  Today it's used by athletes(like Tim Tebow!!) – and those non-professional athletes like you and me just needing a little healthy boost for our sports and workouts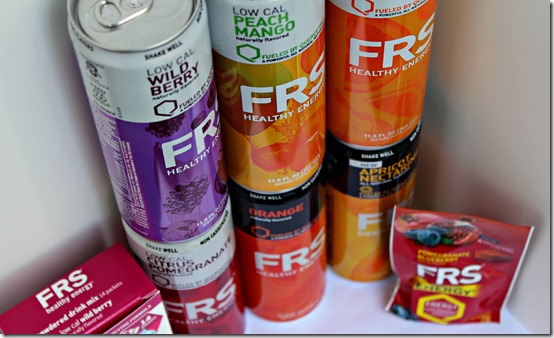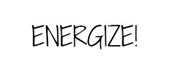 The "boost" in FRS is from the vitamins and green tea extract. I found that I prefer to drink one before my mid morning workout. I typically eat a breakfast right when I wake up, and then a second breakfast several hours later after my morning workout. A can of FRS was a great supplement to add right before that morning workout, to give me a little boost to help me out throughout that hour.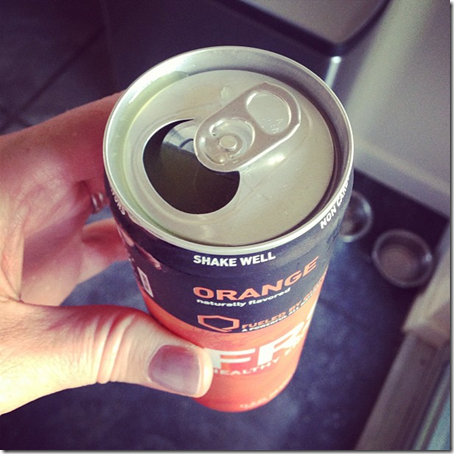 My other favorite way to use the FRS products was by taking the chews with me on hikes! Sometimes on hikes, I'll need a snack, like beef jerky or a granola bar. Whereas other times, I'm not so much hungry, as I just need a boost. The energy chews worked great for these times.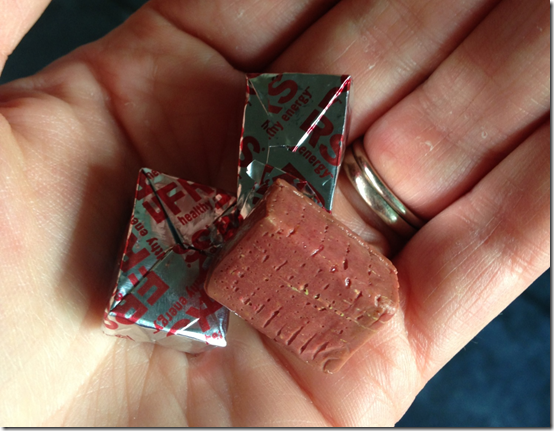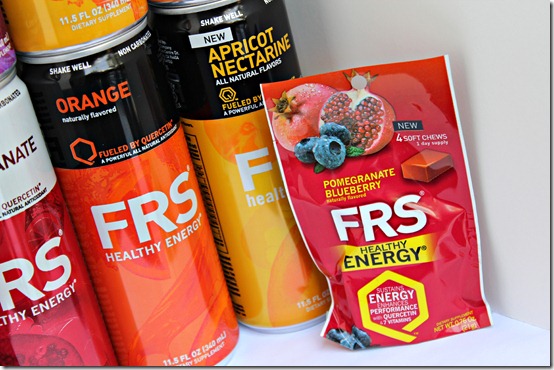 I really loved the portability of the energy chews. They'd be great to keep in a pack for a mid-hike pick-me-up, or in your gym bag if you need something before a workout!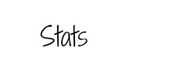 As for the healthy energy cans, FRS has two options: low cal and regular. Low cal has about 20 calories in a can, with 2 grams of sugar, and regular has 90 calories, with around 19 grams of sugar
And you can see for yourself the impressive amount of % daily value of vitamins each variety has in a can!
FRS also has three flavors of Healthy Energy Powder, of which I tried the low-cal Wild Berry: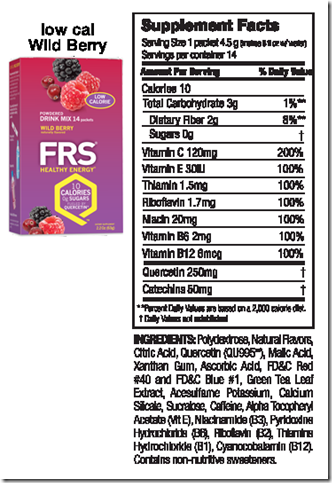 For this, you just mix it with water, shake, and go! I just drank a little bit of a bottle of water, and put this in the bottle, and shook it up. I could see this working well to store at your desk at work (if you work in an office)  to have it whenever you feel an energy slump.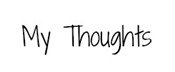 I really enjoyed the taste of the taste of the Healthy Energy Cans. I'm always a little leery of pre-made drinks in cans, but I was impressed by both the natural ingredient list, sugar content (of the low-cal cans,) and taste! My favorites of the cans were the flavors posted above, Peach Mango and Orange. The drinks aren't carbonated, so I also appreciated not having the burps during my workouts, haha

Caffeine can affect me a little harsher than some people. I've had energy drinks that make me feel jittery and light-headed, so I was very relieved and impressed to find that FRS delivered more of a sustained energy, rather than a huge jolt, all at once.
Other Notes
You can get your own FRS coupon here!
FRS is currently hosting a Facebook contest – you can enter on their Facebook page. The winners are announced 9/23/13, and the winner gets a $300 Amex gift card and an FRS prize pack worth $50!

Time for the giveaway! One lucky reader will win an FRS Trial Pack – with a retail of $30.
To enter:
Leave a comment telling me which product you'd like to try.
The giveaway is open to US residents only (sorry!) and I will pick a winner this Friday morning.
Which FRS product would you like to try?
*Disclaimer: The following post is sponsored by FiFluential LLC on behalf of FRS. Although I was compensated for this review, all thoughts are honest and opinions are my own!