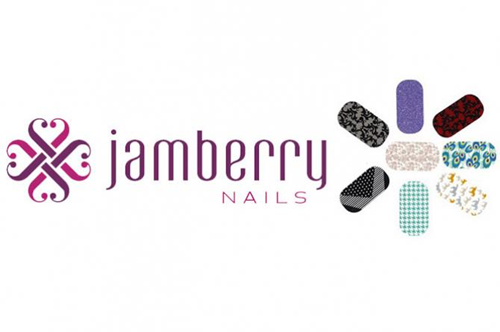 Hi, friends

Over the past couple of months, I've discovered a new obsession: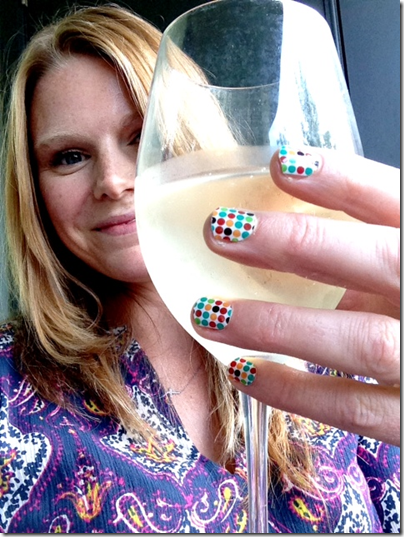 Jamberry Nails! (Not the wine – wine is not a new obsession

) Jamberry Nails are vinyl strips that adhere to the nail with a little blast of heat (from a blow dryer or heater.) Basically, it's like giving yourself a manicure, but takes half the time, half the mess, and none of the chemicals.
I actually bought my first set after reading Lauren's guest post over on Janetha's blog, and was immediately hooked. As someone who's very hard on her hands (hello, picking up and putting down weights all day) I very rarely paint my nails. If I do, they're chipped within a day or two, and then I have to take all of the polish off. As I take it off, I'm cursing myself for wasting an hour painting my nails in the first place.
Because of that, and all of the super cool designs, Jamberry Nails instantly appealed to me, and now I'm hosting my own Jamberry party (make sure to enter "Paige's Party" if you decide to try them out!)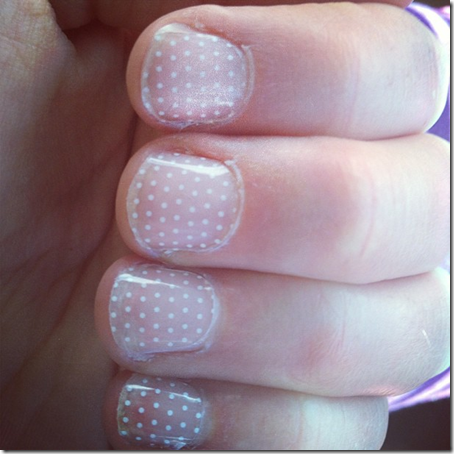 For my first set that I ordered, I went with a subdued color – the clear mini white polka dots (don't mind my cuticles.) I like it because I typically like a softer look to fingernails – it gave me a design without being loud. And then for my second order, I took advantage of the buy 3, get 1 free deal they had going on (score!) and said screw it, I'm goin' LOUD!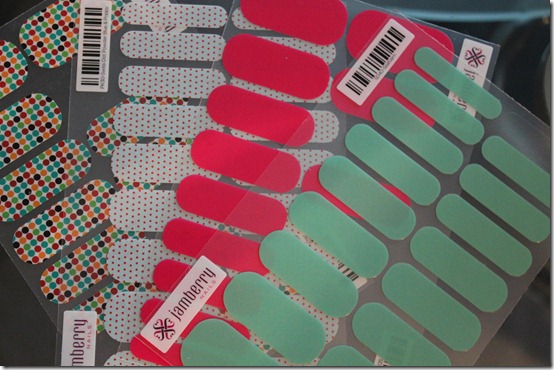 haha

It's a nice mix up. Some days I feel like multi-colored polka dots is my jam (ha, jam,) while other days, a solid polish fits my mood.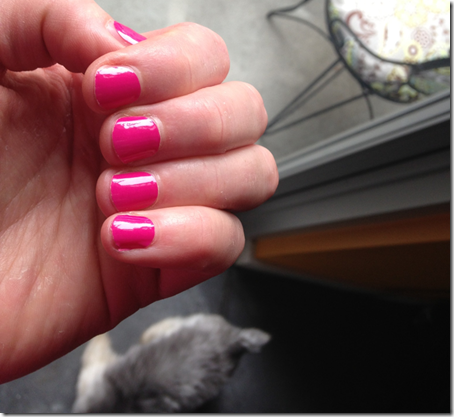 But enough about me, let's review Jamberry from all sides of the nail.
Color/Design Selection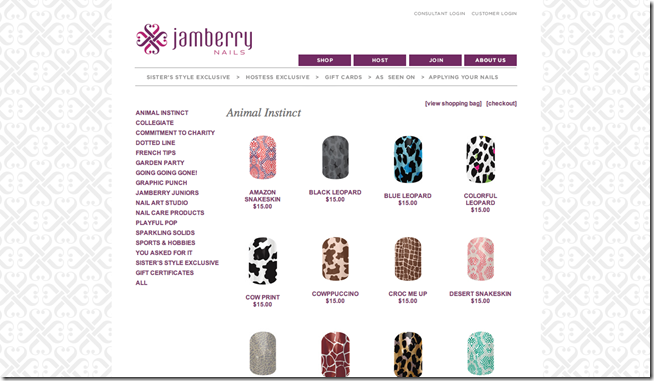 Let's just say there's no way you could ever make it through all of the designs (in my opinion.) There are hundreds of them! They have every kind of polka dot imaginable, to owls, to peace signs, to cupcakes.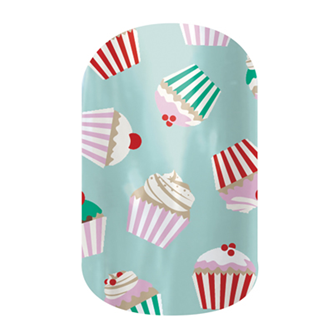 I'm pretty sure it took me at least an hour to pick out my first set of nail shields.
I think I'm going to try out these amethyst sparkle sparkling solids for my next order…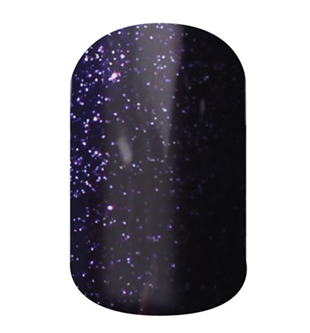 Isn't it purty?? I'm thinking that'll look pretty awesome for fall

Application
From start to finish, giving yourself a Jamberry manicure takes about 20-25 minutes (for me, at least.) After filing your nails and pushing back my cuticles, you cut the strip, and apply heat to it via a hair dryer. Then place the nail shield on your nail so just a little bit is hanging over the edge. Each strip gives you two nails – you just cut them in half. The thing with Jamberry nails is they're vinyl, not foil like some other nail shields, so when you heat them up a little, they adhere to the nail, making your manicure last.
After you have your shield on your nail, then you smooth out any bumps with a cuticle pusher-backer (technical term…I just use my nails to do this part.) Then you can trim off any access shield that hands over the nails with scissors.
After applying all of the nail shields and trimming, then you use a nail file to file off any remaining nail shield that you weren't able to trim with the scissors to make the tops of your nails nice and smooth.
And here's a video that probably explains it a little better than I do

Wear
My nails last about two weeks. Each time I apply them, it's usually two weeks to the day (give or take a day) and it's time to remove them. That's with being hard on my hands, as well as using coconut oil, jojoba oil, and castor oil on a daily basis. You'll know it's time to remove them because one will start peeling a little bit, and then another one will. It's nice, though, because if one starts to peel, and all of the others are still looking good, you can just replace that one!  Also, it's not like nail polish where they "chip," either.
To take them off, I just peel them off with my nails, and that works just fine for me, but the video notes to use a heater or hair dryer first, to make them pliable again.
Each sheet of nails gives me 3 manicures, but I have big hands and big nails. I've heard of others being able to get 4 uses out of each sheet of shields. I've used this one twice so far, and can still get a third out of it easily: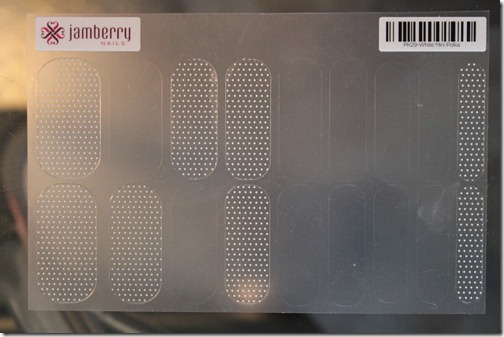 Order
If you'd like to order some Jamberry Nail Shields for yourself, check out the hundreds of designs in the online catalog -  there's a buy three, get one free deal going now! And make sure to enter "Paige's Party" at the check out! My party ends Sunday, August 25th at 8pm.
Are you skilled at giving yourself a manicure?
Are your nails usually colored or nude?
Recently mine are always colored, or covered, rather – with Jamberry shields