Morning, friends

I hope your week is off to a good start! Yesterday after teaching and training, I gallivanted around Boulder, hitting up my favorites: REI, Pekoe Siphouse, and Whole Foods.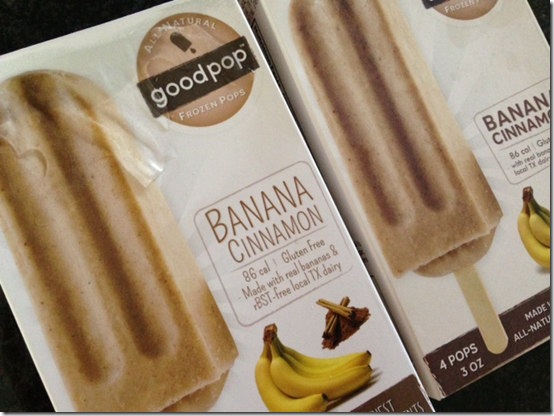 While at Whole Foods, I picked up my supplies to get me through this week, thanks to my friends at GoodPop!
GoodPops are all-natural, organic, and locally sourced (from Austin!) pops made with nothing artificial – ever. Each pop has between 50-100 calories and are sweetened with organic cane sugar. I've enjoyed them for a while, and now so do all of my friends! They have four water-based flavors: Strawberry, Watermelon Agave, Hibiscus Mint, & Strawberry Lemonade, and two cream-based flavors: Banana Cinnamon & Coldbrew Coffee.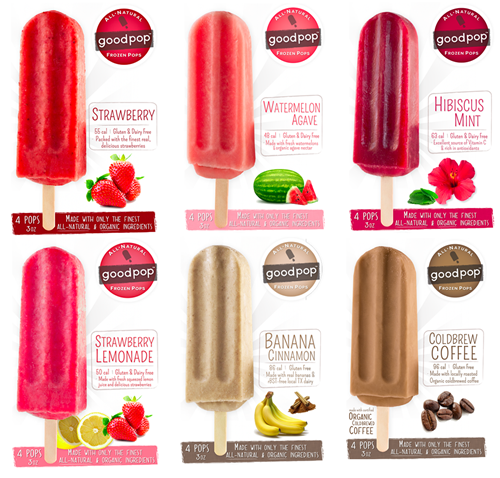 I really enjoy them all, but my favorites are Banana Cinnamon, Strawberry, and Coldbrew Coffee

I don't know about where you are, but here it's HOT, HOT, HOT! Last night I caught up with my friend, Katie, on a walk, and even though it was the evening, it was still 85 degrees! That called for a post-walk GoodPop.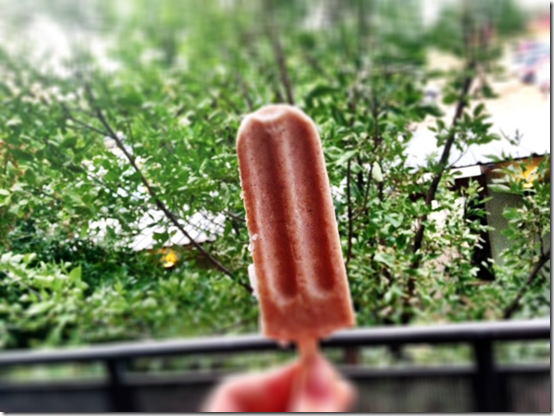 According to weather.com, it looks like no matter where you are in the US, you could use a little GoodPop in your life.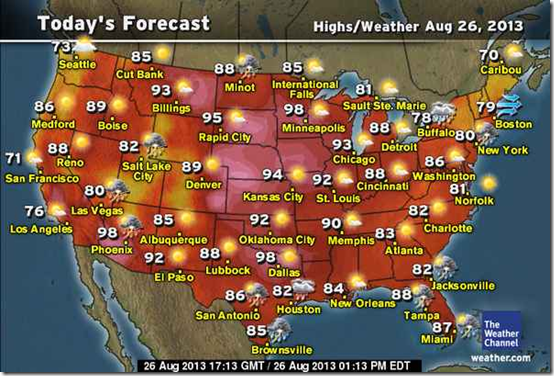 Luckily, GoodPops is giving you a chance to win enough popsicles to get you through the hot temps through the rest of the year! Or, you could share…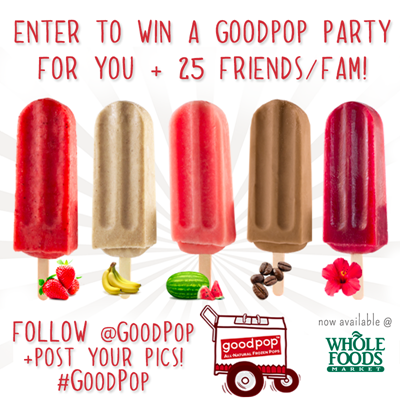 GoodPops is giving one lucky reader a gift card redeemable at Whole Foods for 28 Good Pops! That's SEVEN boxes with 4 pops each!
Note that the giveaway is only open to those with GoodPop retailers in their location. GoodPops are currently available Colorado, Texas, Utah (Salt Lake City, Park City, Cottonwood Heights), New Mexico (Santa Fe, Albuquerque), California (Los Angeles), Oregon (Portland), and select parts of Kansas, Louisiana and Oklahoma, OR you can check out their retail locator to see if there's a retailer near you!
To Enter: Leave a comment saying what flavor you'd like to try the most! You can see all of the yummy flavors available here.
Get an extra entry!
Gain an extra entry by heading to Twitter, like @GoodPop and tweet: "I want to win @GoodPop popsicles for me and 25 friends from @TrainerPaige 's giveaway http://wp.me/p2AHkE-dVO!"
My girl Lauren is hosting this giveaway as well! So head on over to her (new and improved!) blog to get a few more chances to win
The giveaway will run until Monday at 11:59pm!