Good morning

I've been fighting a bit of a funk this week. I've felt off for the past few days, and hoping it goes away with good sleep, nutrition, and water. Got the sleep part of that checked off last night! I got in 8.5 glorious hours of slumber, since Tuesdays are my one week day that I don't have to wake up to an alarm.
Perhaps I can attribute my good night's sleep to a carb coma?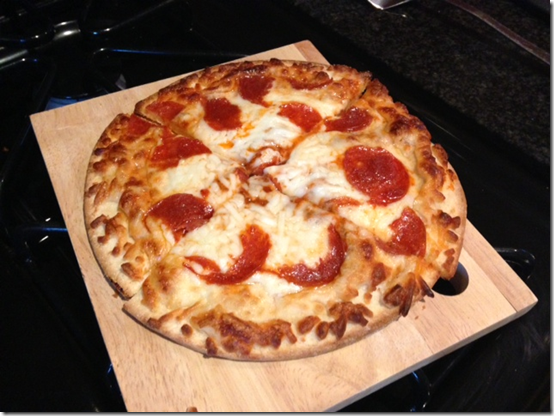 I had good intentions of making sole and sweet potatoes for dinner, but I had salmon for lunch, and just didn't want fish again. I had nothing else thawed out, so it was pizza night over here (frozen.) I had my usual GF pepperoni pizza. The whole pie, since GF pizzas are always tiny.
So today's post is a rather silly one. Having worked (and currently working) in several gyms as a personal trainer, gym manager, and group fitness instructor for the past 4.5 years (wow!) I've both come to appreciate and be completely turned off by certain behaviors in the gym. Today I want to specifically talk about the weight room
Now, let it be known that I'm not talking about gym newbies here. It's when there's a seasoned gym goer with no sense of self-awareness or consideration for others perform the below behaviors.
Disclaimer: this is meant to be a satirical post – sense of humor is required. Also, please consult your physician before beginning any new diet or exercise program.
1. Don't curl in the squat rack.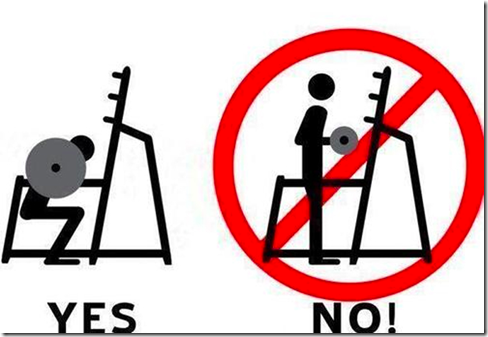 The squat rack is for just that – squatting. Take curling the bar + two 5-lb. plates somewhere else. You're using it incorrectly when there's likely someone else needing it for squats.
2. Please wipe down your bench after sweating all over it.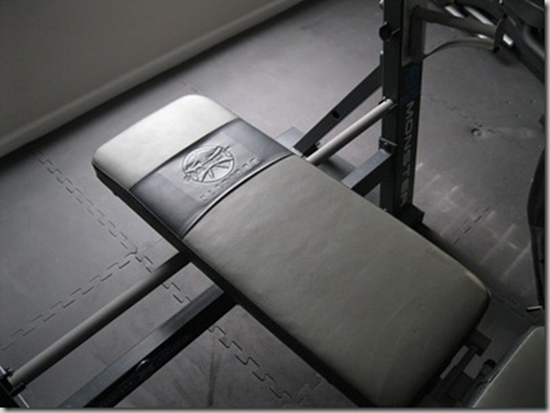 After doing your bench press, or whatever you're doing, wipe down the bench. I don't want to use the bench that has a bunch of beads of your sweat on it.
3. Step away from the dumbbell rack to lift after you grab your dumbbells. It's really awkward to have to manuever around someone who's doing dumbbell curls 6 inches away from the dumbbells you need to grab on the rack. Grab your dumbbells, and step away at least a few feet – away from that high traffic area.
4. Re-rack your weights. Always.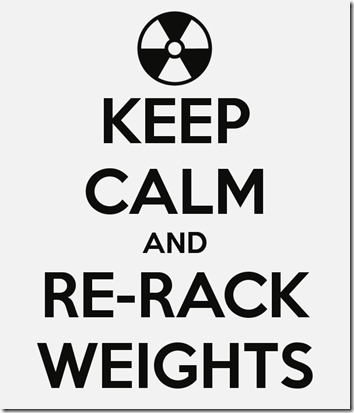 I am not your mother. Pick up after yourself!
5. Wear appropriate gym attire. All I'm saying is to take a peek in the mirror and make sure what you're wearing isn't distracting or offensive. Whenever I try on crops at a store, I always do the bend-over test to make sure the material is quality (non-see through.)
6. Please don't forget to wear deodorant, but please don't wear cologne/perfume. Forget cell phones and inappropriate gym attire; nothing is more offensive than wearing too much cologne or perfume to the gym.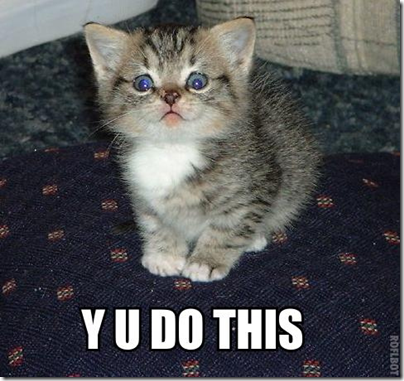 7. Leave your gym bag in the locker room. Don't bring it with you in the weight room while you work out.
8. Don't bark.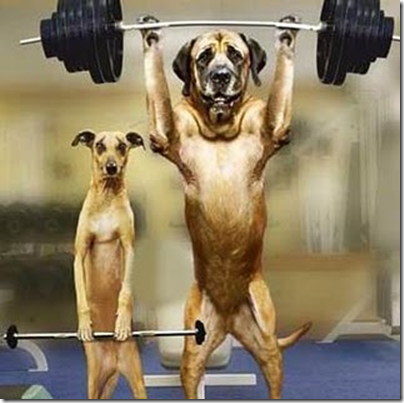 I totally understand a grunt here and there. Heck, I do it myself. But don't be obnoxious about it. When you bark loudly like a dog, it's distracting.
9. Unless you're working with bumper plates, don't drop your weights on the floor. It's not only horrible for the weights, but it's distracting.
10. Don't take up 6 pieces of equipment at one time. I get it – you're doing a circuit. But equipment is limited, and just because you're going to come back to the seated row machine after you complete your pull ups, dead lifts, sit ups, and curls, doesn't mean you get to reserve it by putting your water bottle and towel on it to hold your spot on it.
What bothers you in the weight room? Anything I left off the list?