06 Jun In
recipe
MuesliFusion Banana Bars (Gluten-Free)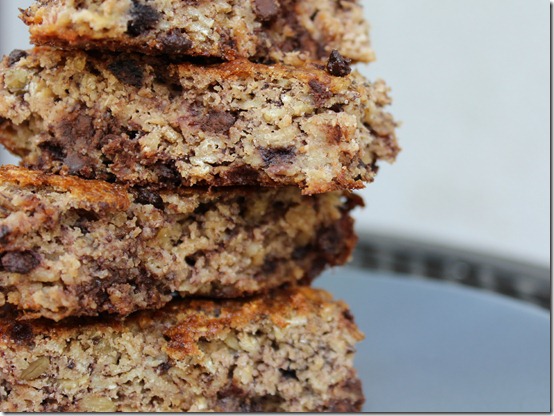 It's been quite a while since I've shared a recipe with you all. Don't worry, I'm making it up for it today – man do I have a delicious recipe for you guys!
When I went to Park City to attend the Blend Retreat a few weeks ago, I was very impressed by all of the tasty meals and snacks provided by the sponsors. But of the two breakfasts, one dinner, and multiple snack breaks provided, one product in particular left me raving about it the entire weekend: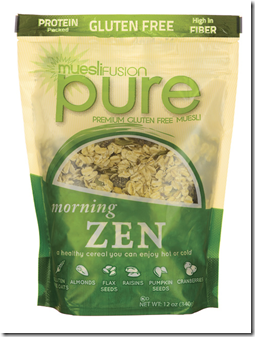 Muesli Fusion! Seriously, ask my roommates – I talked about it all weekend, ha.
MuesliFusion co-sponsored the first breakfast at Blend, and I was really impressed when I heard how they gave back to organizations that support the environment. I was also impressed at the mention of the ingredients they used – whole foods without any added preservatives, transfats, hydrogenated oils, or artificial flavorings. Now, I'd actually never tried muesli before the day, so when I filled my bowl up with Morning Zest and poured in some almond milk, I wasn't sure what to expect.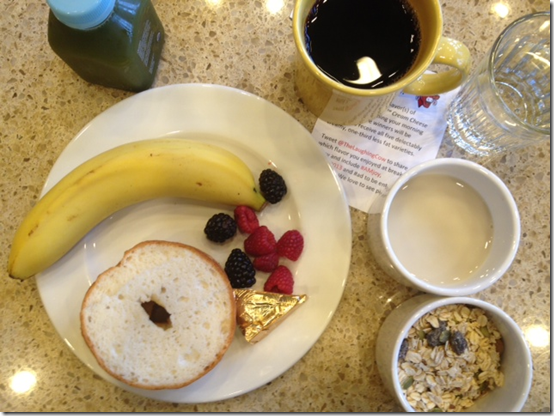 Well, needless to say, I was blown away! The combination of oats, flax seeds, pumpkin seeds, raisins, and cranberries is just a perfect combination.
When MuesliFusion told us about their recipe contest, I knew I had to get in on it. Plus, it got me in the kitchen baking again! I hadn't made any type of bars in quite a while, so I decided to go with Muesli Banana Bars.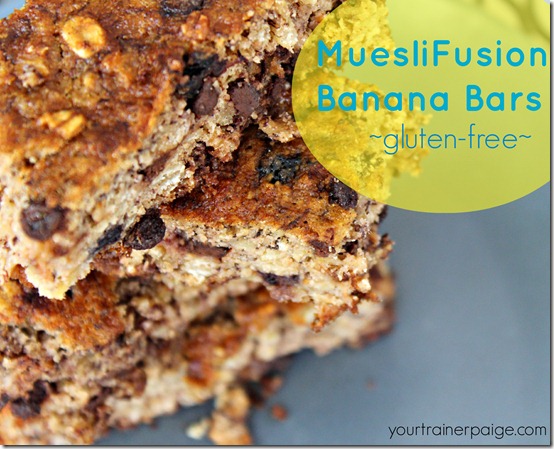 MuesliFusion Banana Bars
Prep time: 5 minutes
Bake time: 35 minutes
Makes 10-12 bars
1 c. Almond meal/flour
2 large ripe bananas (smashed)
1 tsp. baking soda
1/2 tbsp. cinnamon
1/2 tsp. sea salt
2 eggs
1/4 c. coconut oil (melted)
1 tbsp. raw honey
1/2 c. chocolate chips (optional)
Preheat the oven to 350 degrees, and spray a load pan with nonstick spray. Add all of the dry ingredients in a large bowl and mix to combine. Add the rest of the ingredients, and stir until mixed together. Pour the batter into the loaf pan, and cook for 35-40 minutes, using the toothpick method to check for doneness.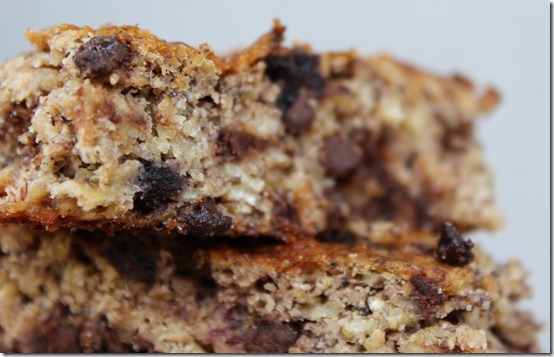 Then, devour!
We may or may not have any more bars left in the house. BUT, I packed a couple up for Lauren, who I'm meeting for a hike later this morning, and for my neighbor who also requested some. These bars are delicious – and husband approved! Shane loved them just as much as I did.
Now I gotta scoot. Time to teach a core class and train a client

What's the last thing you baked?
---