Make Nutrition Taste Good!
Hi guys

I'm still in the mountains with my family having a blast. Yesterday morning after breakfast we headed down to Wild Basin Trailhead to get our hike on and see some gorgeous waterfalls.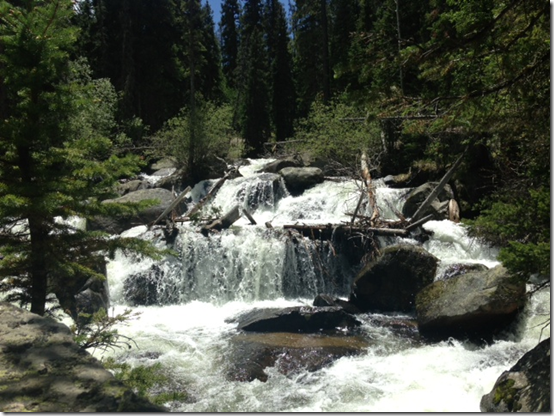 Again, Shane and I hiked these trails a little over a year ago, venturing to Copeland, Calypso, and Ouzel Fall.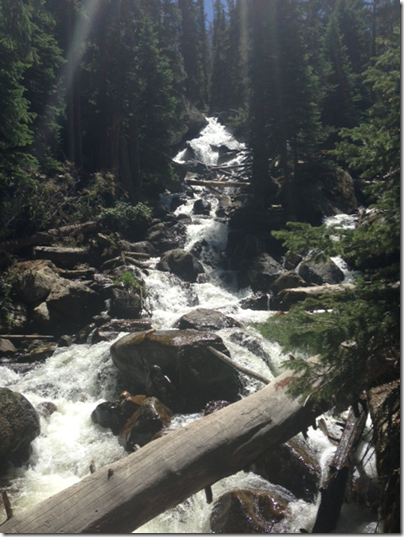 Such beauty

A little disclaimer: As always, I like to be real with you guys here. I'm about to talk vitamins, which I've been taking here in the mountains while away from home! The following post is sponsored by Fitfluential LLC on behalf of Vitafusion.
From time to time I talk about what I'm doing in addition to workouts and food to take care of my health. Today I wanted to talk a little bit about vitamins.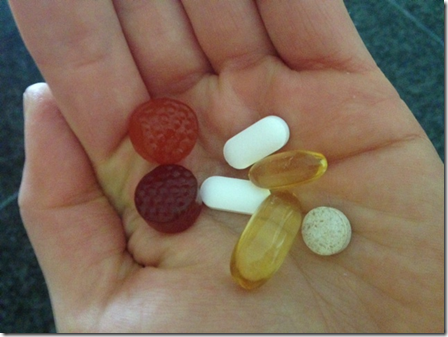 I know that with today's agriculture, no matter how many colors of the rainbow I eat or how many servings of fish I make an effort to eat (with the best of intentions, really) I'm not going to consume all of the vitamins, nutrients, and minerals needed for my body to perform at its best capacity.
Since getting weekly acupuncture treatments, I've also been adding some vitamins to my daily menu – a complex B vitamin that's supposed to help with blood sugar, as well as one to help my liver flush out toxins. In addition to those, I've recently added a multivitamin to the list!
I was excited to try out the VitaFusion MultiVites for a few reasons:
Although I take other vitamins and supplements, multivitamins are kind of like an insurance – to make sure I'm covered A-Z
They're made with natural flavors and NO artificial dyes
Hello, tasty!
I take most of my vitamins at breakfast, and I think I'm up to 5 or 6 different ones, now, and I actually always eat these at the very end. They're like my vitamin dessert

Ha!!
They taste like gummy bears, so it's not as convenient to "forget" to take them as they are the big horse pills with fish oil that leave you with the furps (fish burps.) But aside from being super tasty, I also love the fact that they're made in the USA and all natural.
What else I learned on this campaign was that Vitafusion not only makes multivitamins, but anything from calcium gummy vites to pre-natal to kids gummy vitamins.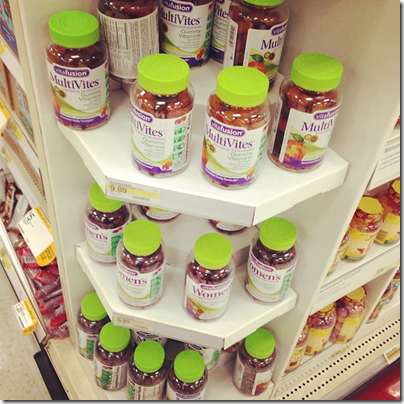 Do you take a multivitamin? If so, which kind?
---