Good morning, all! This weekend was filled with lots of Colorado happenings, and there's lots to recap. I didn't bust out my big camera at all, but I caught quite a bit of it on my trusty little iPhone, and much was documented on instagram.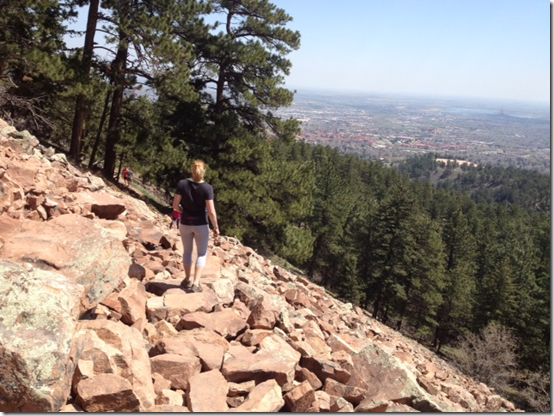 Chautauqua hike with Lauren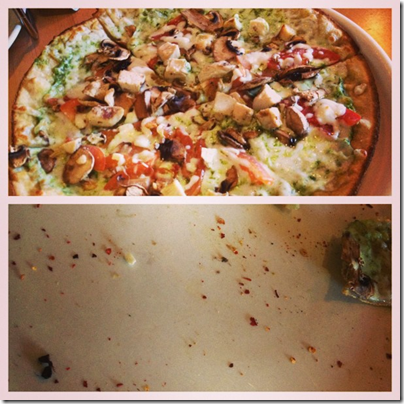 A pizza that never stood a chance against me!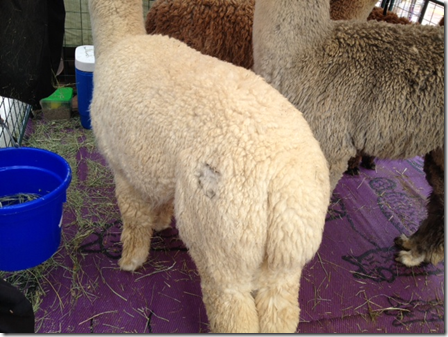 Alpaca butt (I'm twelve)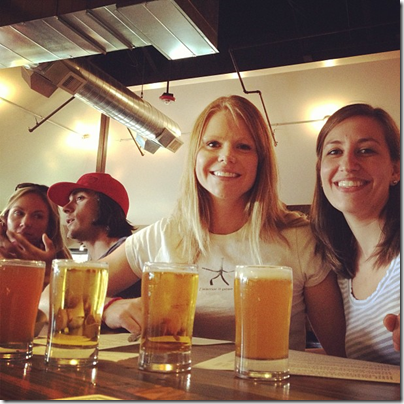 The lunch and beer tasting that turned into a brewery tour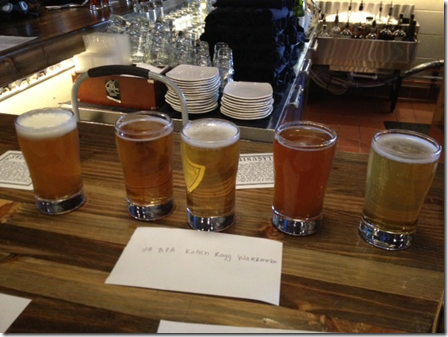 Flights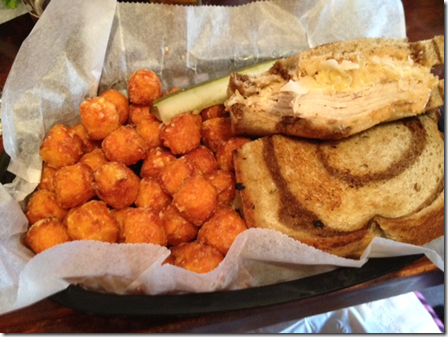 Beer food – best Reuben and sweet potato tots

Group shot!! … and flights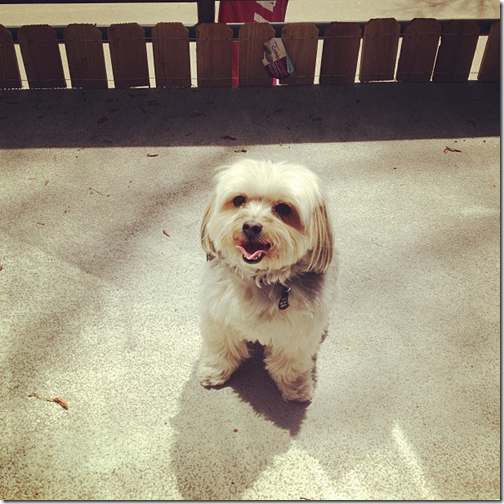 BIRTHDAY girl!!!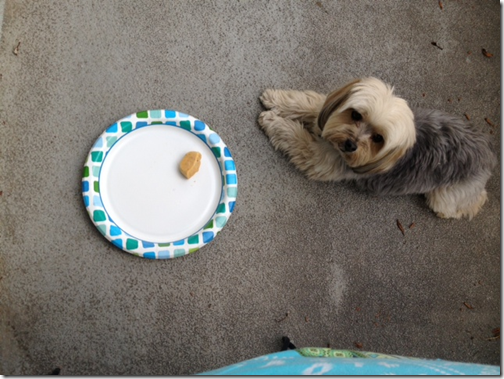 Uninterested

(in birthday cupcakes – banana, pb, yogurt, pumpkin)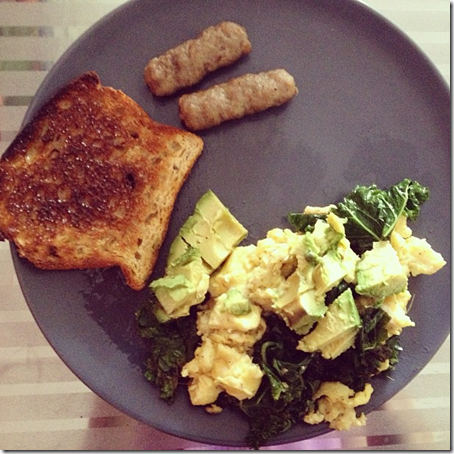 Sunday morning, pre-church – eggs, toast, 'n sausage.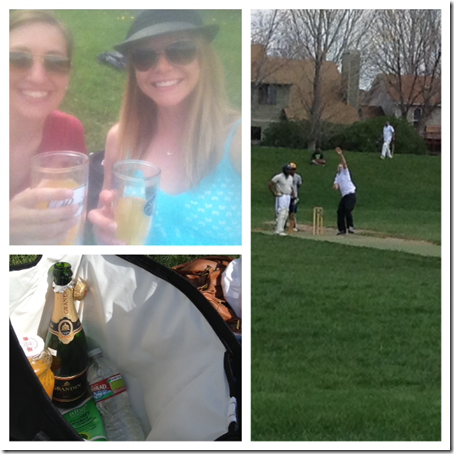 Sunday afternoon, post-church…cricket, mimosas, friends, and sunshine.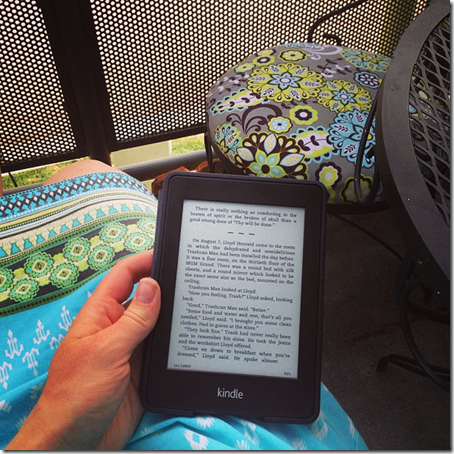 Sunday evening – reading The Stand on the front patio (on our new patio furniture we picked up at Nest Fest this weekend!)
Life is good

I hope you all had a lovely weekend…and a great week's ahead! This morning I'm off to teach an early morning interval class, and then train a client.
Do you celebrate your pets' birthdays?
How was your weekend?
---