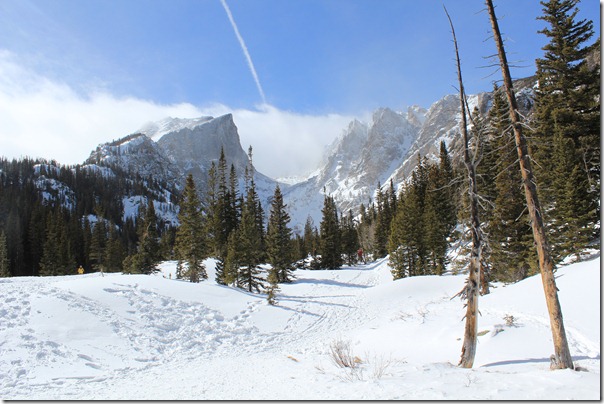 Good morning afternoon

I intended on writing this post this morning before church, but then Shane suggested we go to the 8:00 service, so I literally had time to brush my teeth, down some coffee, and get dressed. I didn't even realize I'd skipped breakfast until we got home at 9:30.
Don't worry, I nipped that problem in the bud.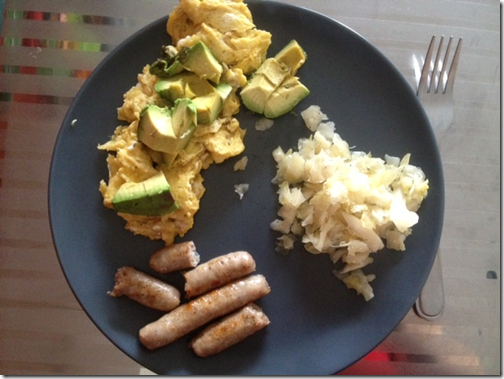 Delicious.
Although today is supposed to be the day I don't open my lap top, I ended up switching that day for yesterday, because yesterday it was all about the fun! After teaching boot camp yesterday morning (and Shane participating in it!) we made the 45 minute drive to Bear Lake, in Rocky Mountain National Park – to go snowshoeing!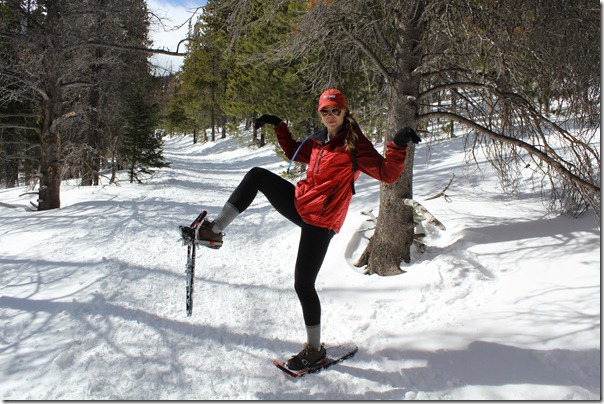 Ninja-style.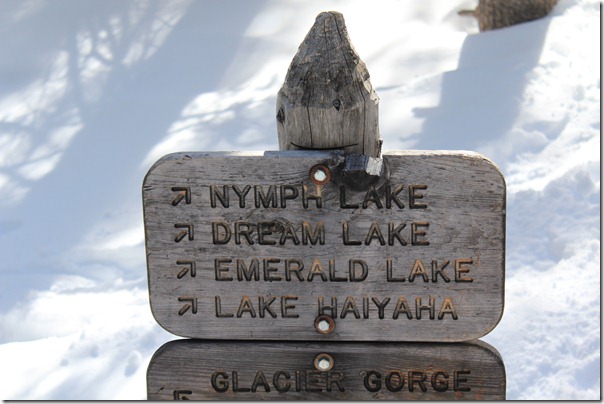 You may remember the last time Shane and I went to Bear Lake -  for a 10 mile hike. This time was a bit different, because we were wearing a little something extra over our hiking boots: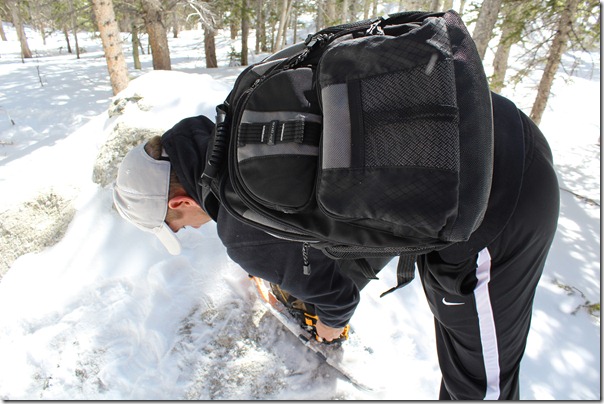 As we were driving through the mountains to Bear Lake, we were a little apprehensive, because it seemed like all of the snow had already melted.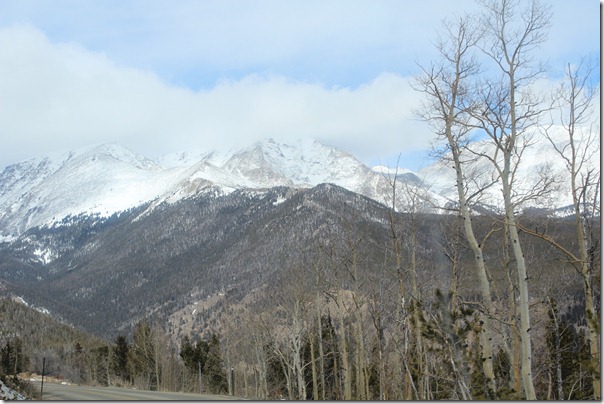 But as we kept ascending (and the temperature started dropping) there was more and more snow, and at Bear Lake, it was literally packed with snow feet deep.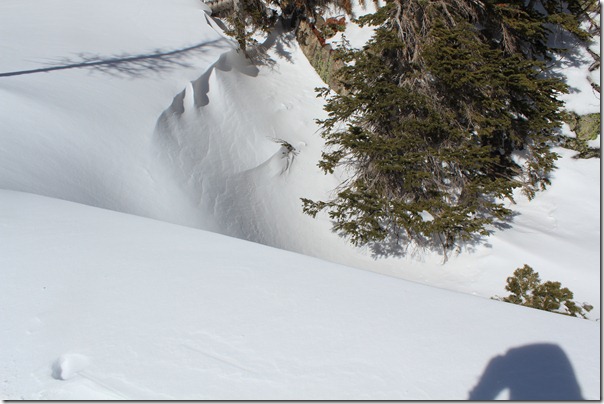 Shane and I decided to go to the first three lakes – Nymph, Dream, and Emerald. It was our very first time snowshoeing – an awesome client (who I dearly miss!) gave me the snowshoes as a Christmas/going away gift -  so we really weren't sure what to expect.  At first it was a little awkward – "how do I work these things?!"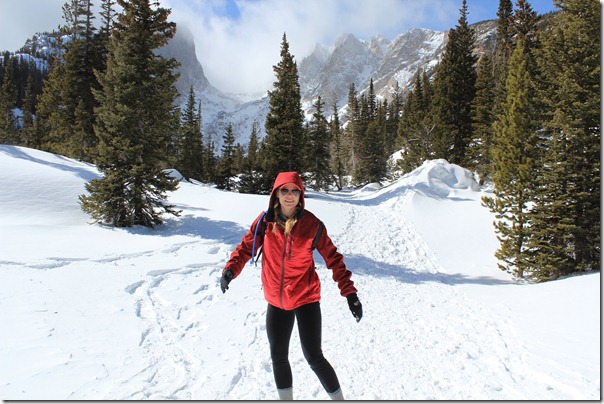 But then we got the hang of it and had an absolute BLAST. It's kind of like a combination of hiking and skiing.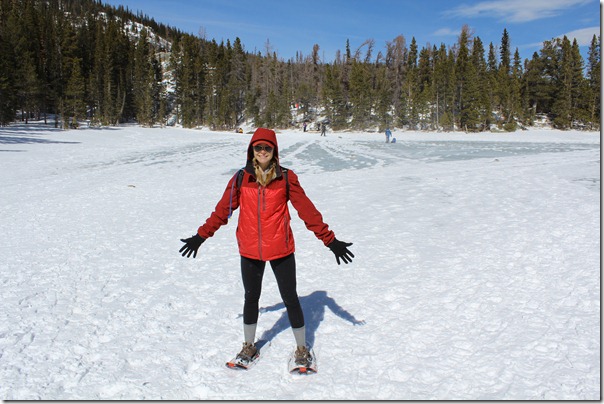 This is at Nymph Lake, and as far out on the ice as I'd go. Shane, however, was a little more courageous.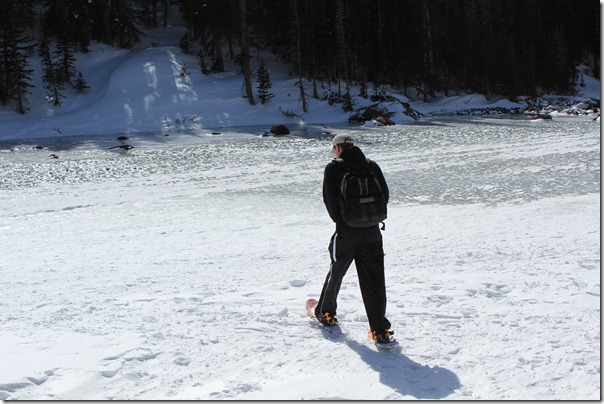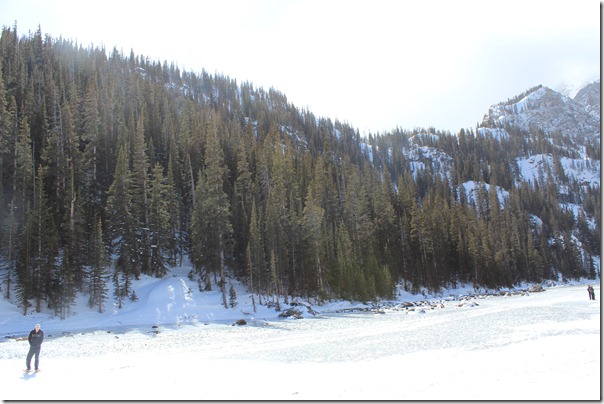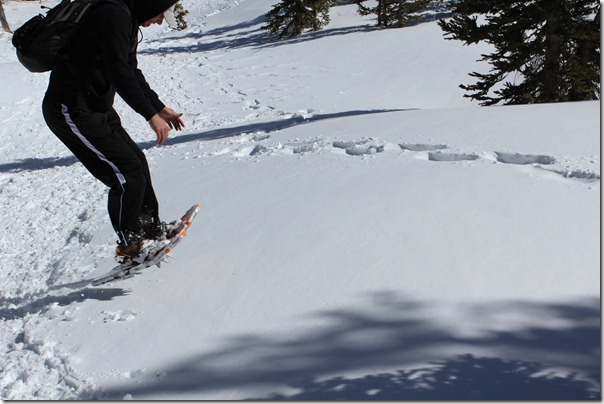 Crazy man.
One of my favorite views from our trip: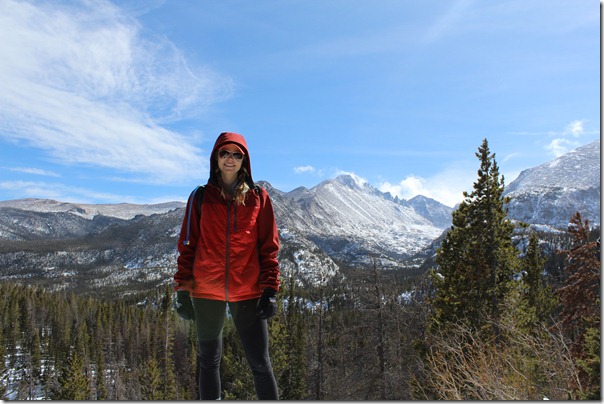 The trip took us about 3 hours, and we could really feel it in our hips and calves when we were done! We want to go back ASAP, but I think we need to get a new pair of snowshoes. Shane's (well, mine at first, and then we switched haha) kept falling off and digging into his ankles, which was no bueno. We had to stop about every 10 minutes to adjust. But it was still so much fun.
After our little adventure, we stopped in Estes Park for Bloody Mary's, came home, and went out for Mexican food. It was such a great way to spend our anniversary