Good morning!
Yesterday was such a good day for a Wednesday. Right now, Wednesdays are a lighter day for me – I just have a couple clients – so I was able to sneak in a nice long Niko walk with Shane, as well as a hot yoga class at a new-to-me studio. I really loved this studio – it was newer, clean, and at the end of class, the instructor lay cold damp towels infused with lavender oil on our foreheads while in savasana.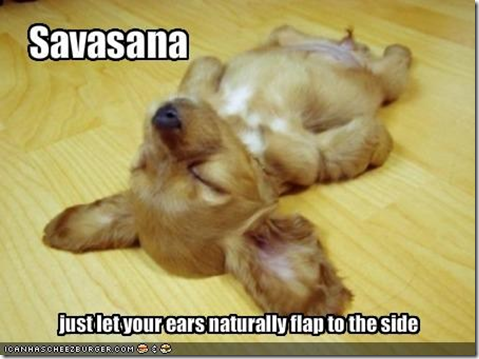 'Twas glorious.
Also glorious is the post-hot yoga coconut water that has become tradition. I happened to score a sweet deal on Sprouts coconut water the other day – $5/5 on their 16 oz cans!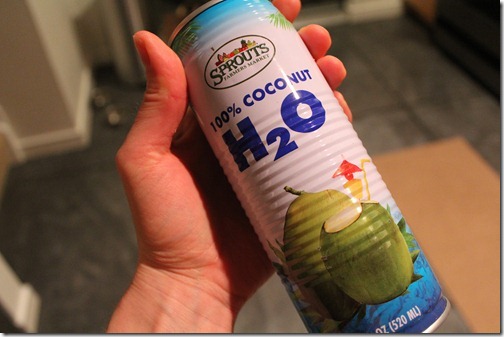 Sweet deal. I also got a bunch of frozen stuff from Sprouts all for 20% off! They're doing a promo right now where you can get everything you can stuff in their grocery bag for 20% off. Love scoring deals

The weather was great yesterday, too. Shane and I took Niko on our long loop to enjoy the day. The walk was great, apart from feeling really dizzy/shaky/weak about half way through. I'm not sure what's up with that – and it kinda freaked me out! Ever since being diagnosed as PCOS, I've been trying to keep my blood sugar steady. I did have a banana about an hour before my walk, which may have something to do with it. I usually don't eat much fruit during the day (not that there's anything wrong with that in general!)
Anyway, somehow the day slipped past me! All of the sudden it was 8:00, and I was in my PJ's watching Parenthood. No idea where the time went!
I have an idea today's going to pass by pretty quickly, too, because my schedule's jam packed. In fact, after pressing publish on this post, I'm headed off to one of my gyms to teach BLAST core and train a client.
In the meantime, I have a workout for you!

Here's a 30 workout that utilizes both cardio and strength, and will keep your heart rate through the roof the entire time. Please note that this workout will be intense, and is not meant for beginners. As always, please check with your physician before beginning any new exercise program.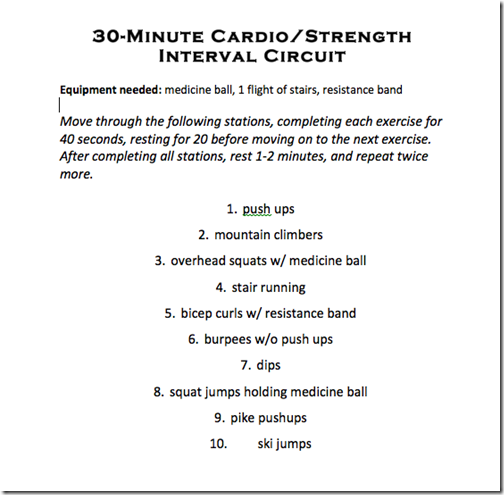 Have a good one!
PS – don't forget to enter my Slim for Life and Popchips giveaway – it ends tomorrow morning!