Good morning

I've been awfully whiney the past couple days. I try not to be, but there are certain circumstances in life that I just can't help but complain about. I think I just need to get it out. The plus side? Must mean the heavier/more important problems in my life are looking up/seen in a more positive light.
Let me tell you:
-I'm definitely still adjusting to the altitude here in Colorado. I get headaches really easily here – like 2-3 times per week. Back home, I never ever got headaches, unless it was right before that time of the month. Now? If I don't make sure that I am constantly sipping water during the day, I get one of those headaches no matter what time of the month it is.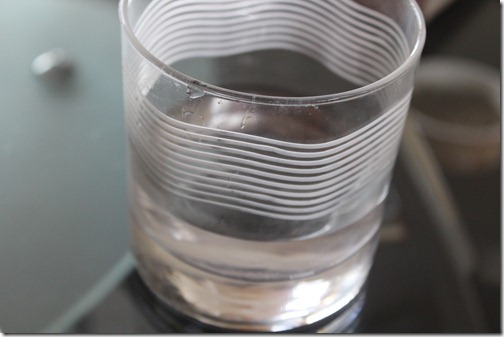 When I first moved here, someone told me it takes about 9 months to fully adjust to the altitude. At the time, I thought that was a load of crap. Yeah right – 9 months?! I'll bet it takes 30 days. Tops. Alas, here I am, almost 2 months in, still adjusting.
-This also makes the whole trying to quit coffee thang pretty difficult. Really difficult, actually. I'm ok if I didn't drink it the day before (as in no headaches, feeling like I could fall asleep standing up, etc.) but I still don't function 100% without it.
Right now, my plan is to just drink tea, Dandy Blend, or Teecino when I don't have anything super important that day, and then still have coffee when I need to be 100% "on."
Lauren sent me the Dandy blend and Teecino to help me out. Isn't she the greatest?! They both taste great, btw.
-Speaking of being "on,"  the other day, I had an erm, business meeting, with this woman who was basically exercise Barbie on speed! I definitely missed my morning cup of java after that meeting. So…. in my experience, there are two types of trainers: cheerleader types, who are loud, clappy, and super high energy, and there's the more quiet types, who are calm, calculated, and laid back. I'm certainly not saying there's anything wrong with the former, but I'm most definitely the latter. Hey, different personalities make the world go round though, am I right?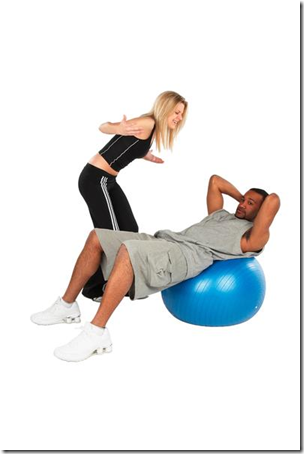 I picture her saying "c'mon, man! keep the hips lifted!" That's what I'd be saying, anyway.
-I think there are also two types of people who dine out: those who take home leftovers, and those who don't know what a take home box is.
I am most definitely the former here, too. #Ieatallthefoods!
-Another food rant: salads take WAY too long to eat.  All of them.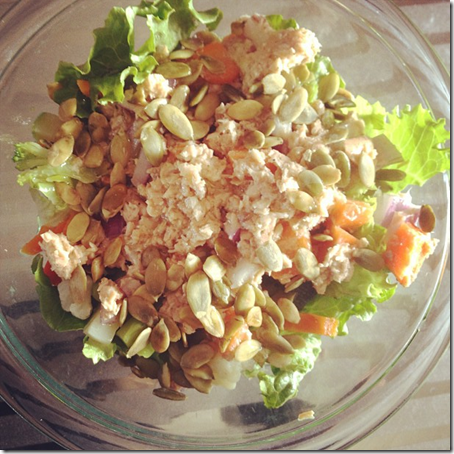 I love salads, I really do, but for some reason I hardly ever order them (or make them myself.) I figured out the reason – they take too darn long to eat! It's so hard to get a nice big bite with a salad, that you wind up jabbing what you want with your fork for 5 minutes before you finally just shovel in the 1 piece of lettuce with a little dressing into your mouth and giving it another go next time. Please tell me I'm not alone on this one?
-So I got my first parking ticket the other day. I'd gone to a CorePower yoga class and paid the meter for a full hour longer than the hour long class I was about to take, so I'd be certain that I'd have enough time in the meter. Alas, when I got back to my car (and then proceeded to drive down the highway) I noticed a little government-issued paper and envelope attached to my windshield:
Apparently, I had to print my receipt, and put it in my window. Lesson learned. At least this one was only $15 and not the $30 ticket like the one I got in Forest Park!
And to counterbalance all of my ranting, I'd like to take a minute to mention that I'm thankful these are my complaints right now. If I'm lucky enough to have a parking ticket be the worst thing that happens to me on a given day, than I'd say I'm in pretty good shape

Your turn!
What's currently your random rant of Monday morning?