Home Workout: Inverted Rows with a Sheet and a Doorway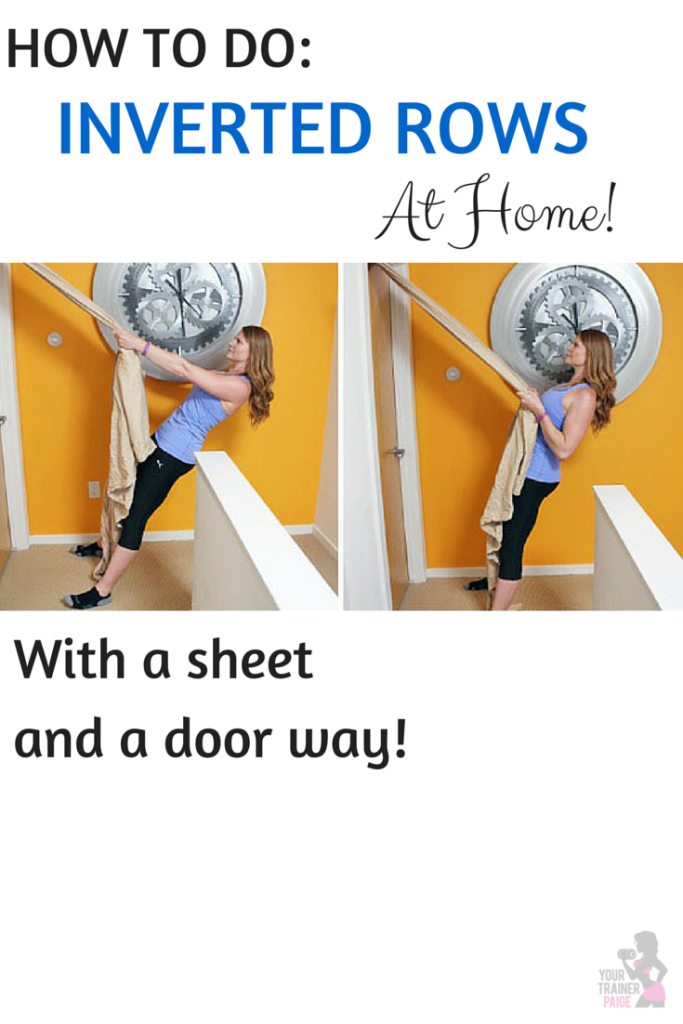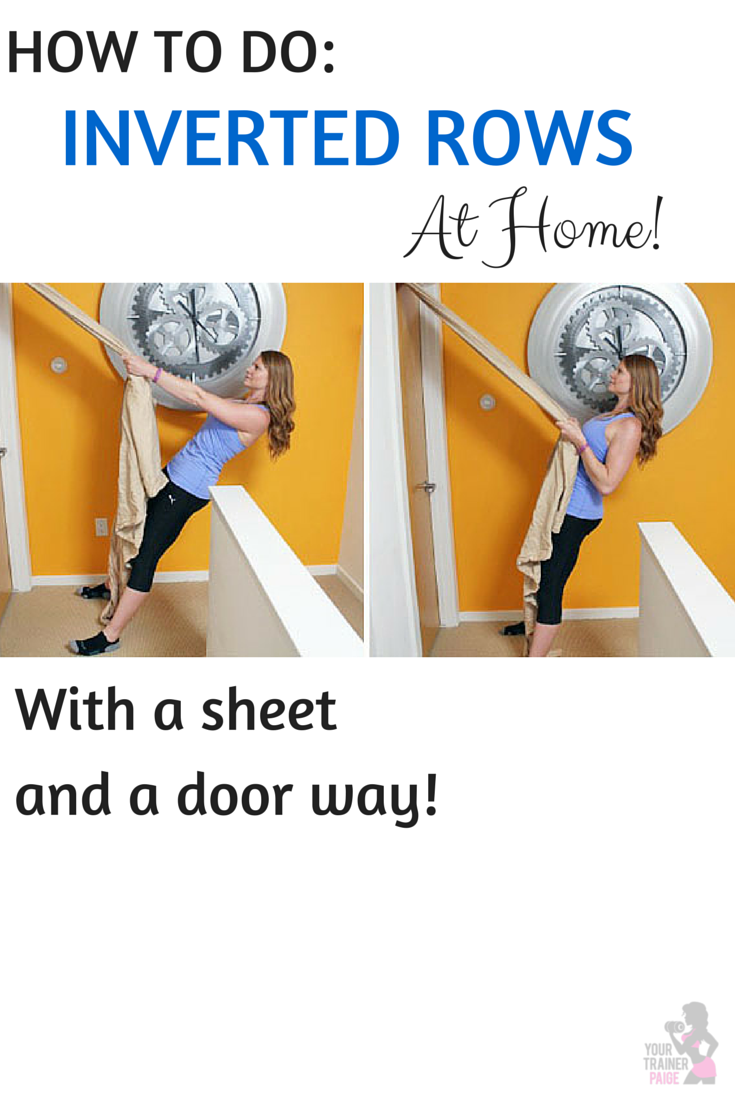 Hi there

Guess what I did yesterday – aside from cooking this mean steak stir fry: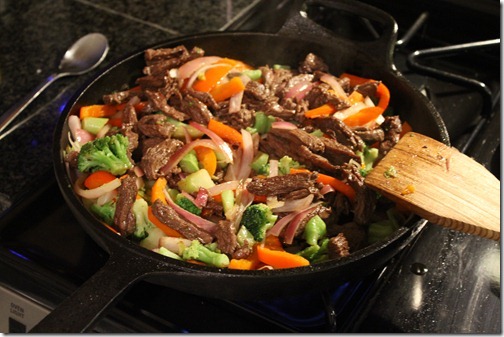 ohh yeah.
…
I filmed a vlog! I think it's been about 8 years three weeks since I've posted a video of myself yakin' it up. Well, my friends, today is your lucky day.
Today's video features – wait for it –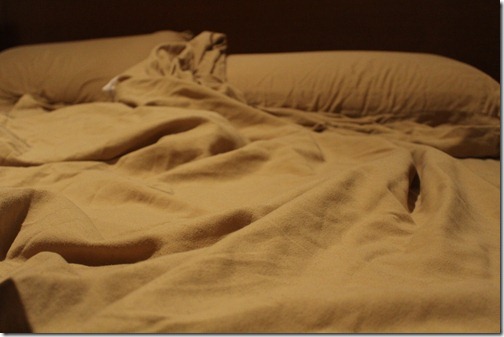 ….. a sheet!
Yes, exciting. I know. Try to contain it, peeps.
Side note/before I get to the video: How do you guys stash your sheets? You know, the set or two that you put on the mattress while the other set's in the wash. I can't remember when or where I saw this tip, but I'll never go back to storing my sheets any other way: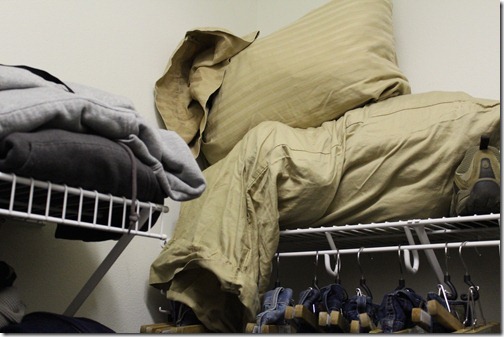 Take one of the pillowcases. Stuff the sheets and other pillowcase in first pillowcase. Toss up on a shelf in the closet. This little tip (that I wish I could give credit to whomever I got it from) has made my life a lot easier. Sanity and space saving storage at its best.
But I digress.
On to the exercise.
For my online clients, I've filmed dozens and dozens of youtube exercise demo videos (you can also view them here!) Some of my clients have access to full gyms with barbells, dumbbells, cables, and more. Others have access to solely two things: their body and some space. I take on both varieties of clients with open arms, however, I have to get a little more creative for the ones with no equipment.
One muscle group that's particularly hard to train, but equally important to train, is the upper back. Without a pull up bar or some weights, it can be tough to work those rhomboids, traps, and teres muscles. When I'm able to train someone inside their homes with them, I'll bring my TRX. When that's not a possibility, we resort to household objects.
That said, I present to you: The Sheet Row:
Disclaimer: please check with your physician before beginning any new exercises. This is not instruction or advice – just sharing ideas.
Ta-da!
Other favorite body weight exercises:
Some other favorite sanity and space-saving storage:
What's your favorite body weight exercise?
Find me on Facebook, Instagram, Twitter, and Pinterest for workout and exercise videos, training tips, and inspiration! And don't forget to sign up for my newsletter for weekly emails with workouts, tips, information, and inspiration!
If you're interested in 1-on-1 personal coaching or training programs, you can learn more here.
---