Hi guys

Well that was some game yesterday, right?! For not even caring that it was Super Bowl Sunday yesterday, I sure did watch the show – commercials, foot ball, and the lights out debacle! Oh, and of course Beyonce: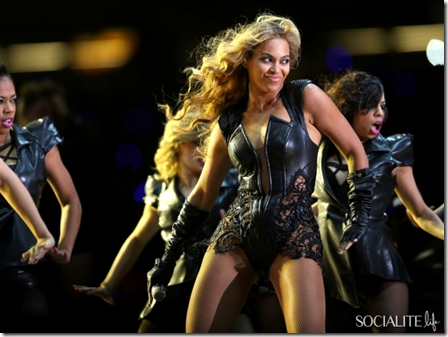 Someone please teach me to move like her? Um…no words, but I think Shane and I both had to pick our jaws up off the ground after her performance.
And the Ravens won! Shane likes the Ravens, so I guess I was cheering for them by default. Either way, the game ended late because of the delay, which also meant a delay in this gal's bedtime, which means coffee on my Monday morning: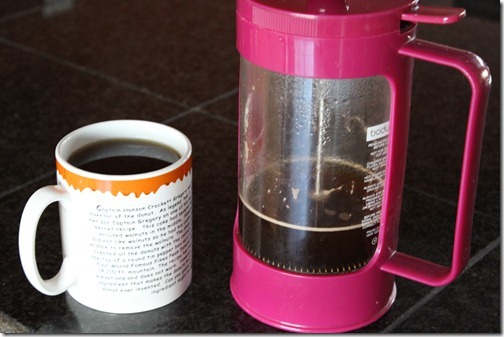 On Friday, I decided to forgo a cup of coffee and give 2 cups of black tea a try instead. Coffee stresses the adrenals (the little glands of which mine are recovering right now) and it'd be best if I didn't drink it. I did fine on Friday, saying "you know, I think I could really give this up!" Then I had a cup on Saturday, and said, "ok, well maybe every other day." Then I had a cup on Sunday, and said "ok, how about whenever I damn-well feel like it?" And now, today, and I just thought, eff it.
Speaking of saying "eff it" and indulging in things that aren't fabulous for me….soooo perhaps I shouldn't brag about eating gluten on my blog. Promptly after pressing "publish" on yesterday's post, I showered, and while getting ready, noticed a lovely cluster of red bumps on my neck: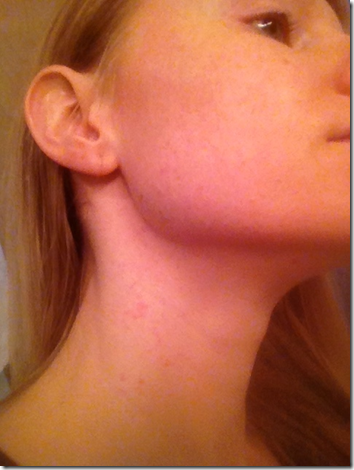 You can't really tell from the picture, but it looked like razor burn…on my neck. And I don't shave my neck

First thought: wtf?! I didn't even use anything different in the shower! Second though: oh crap…the beer and breadsticks from yesterday (Saturday.)
I immediately phoned my girl Kim, who is very gluten-intolerant, who said that yes, whenever she gets a rash from consuming gluten, it does indeed look like razor burn. Well crap. Crappity crap.
Oh well, I guess. I'm trying to heal my body, (you can read about that here, here, and here) and at least it physically let me know what it doesn't like, yes? Speaking of healing, I've been feeling kind of annoyed/frustrated/down-in-the-dumps about my progress – or lack thereof, rather. It's just trying to give up so much and think (but still not be quite 100% sure!) that I'm doing everything right, and still see no progress.
Womp womp. How about we turn this post around right here and now!

I've got lots going on that I'm excited about, too. No matter what's going on, it's great to have something positive to look forward to. Right now- this month –  I'm looking forward to…
-Starting small group training at the gym!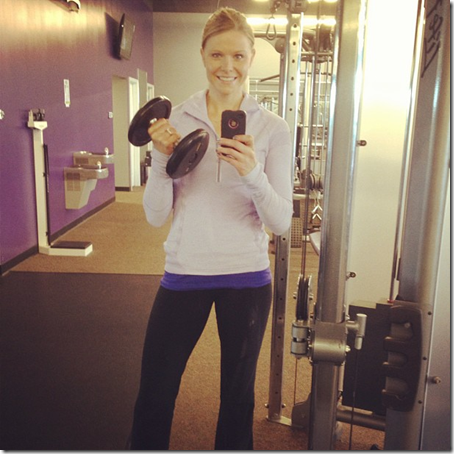 I have a meeting today to discuss the final details, but I'm going to be my gym's small group personal trainer. I absolutely love training small groups – and feel it's so effective – so I can't wait.
-I'm looking forward to next weekend. I have no clue what it will entail right now (aside from meeting up with an old friend who lives in Denver!) but every weekend here is like we're on vacation: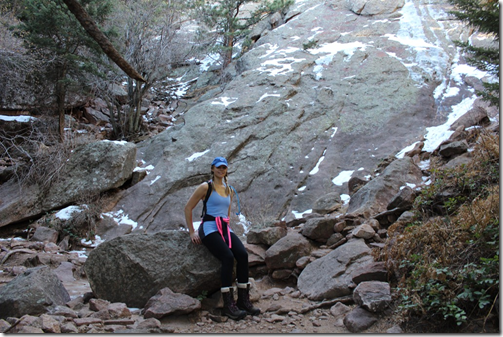 On Saturday, Shane and I both commented on how surreal it was that we weren't on vacation, but this was our weekend.
-I'm looking forward to March, because my parents are visiting.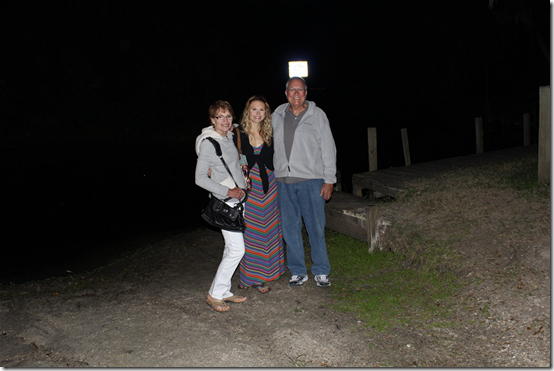 It's been way too long since I've seen them last. I'm sure this month will speed by and they'll be here in no time.
-I'm also looking forward to my BFF, Heidi visiting! We haven't figured out the exact dates quite yet, but it's in the works. Heidi is my best friend from Normal, and we talk, text, and FaceTime (which I appreciate SO much) all the time. I've missed my friend!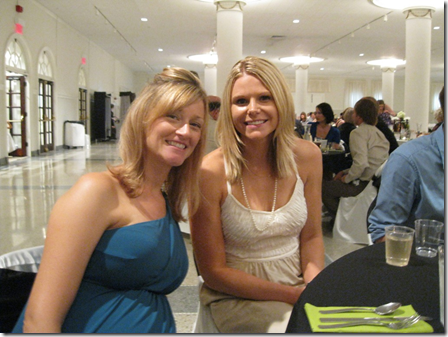 Old picture – Heidi's not pregnant right now and I'm not that blonde

-I'm looking forward to April, when I'm flying back home for another BFF's baby shower.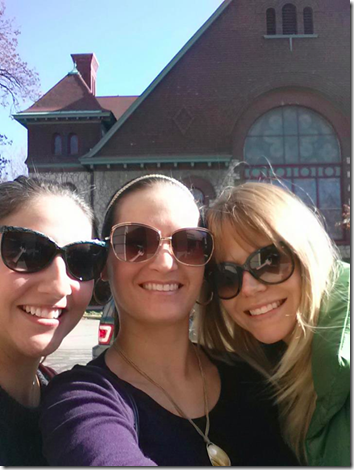 My bestie, Kim, is pregnant, and her shower's in April. I just wish I could purchase another ticket to go back home in May to meet him!
-I'm looking forward MAY because…

I was going to hold off to see if our house would sell (pleasesellpleasesellpleasesell) back in Illinois…but then I bit the bullet. Early Saturday morning I went for it and got my ticket to the Blend Retreat! I absolutely cannot wait, and am so excited for this little weekend in Utah with all of my blend buddies. Plus, there are so many blends going that I haven't been able to meet yet – so excited

Also, if you're thinking about going, GO GET A TICKET NOW! I'd love to meet you, and ticket AND lodging prices will increase on FRIDAY.
And while it's always good to have some things to look forward to, I know that it's also just as important to be grateful, and to find joy here in the present, which is why I'm loving sipping this cup of coffee, and thankful for this lovely (now fully decorated – Shane and I hung our paintings and art yesterday!) home. I'm also loving that I'm about to head into the gym to do my favorite workout – posterior chain muscle groups!
It's going to go down like this:
| | |
| --- | --- |
| 1. Deadlifts | 4×6 |
| 2. Pull ups | 4×6 |
| 3a. S/L DB Romanian DL | 3×8 |
| 3b. Seated row | 3×8 |
| 3c. Barbell hip thrusters | 3×10 |
| 3d. Back extensions | 3×10 |
| 4a. Leg raises | 3×12 |
| 4b. Side plank | 3×45 seconds |
Woot.
See ya lata!
What is something you are looking forward to?
Did you watch the super bowl? Did your team win??
---