Good morning, my dear friends
Thank you all so much on the well wishes for my appointment yesterday. It went so good!
I just got back from an early morning yoga class, and decided to film a little video while drinking a "potion" from my new naturopath (ok, she called it a tea
) before we get started into WIAW. Enjoy!
On to What I Ate Wednesday!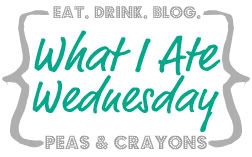 Yesterday was kind of a random day of eats. We were fresh out of any breakfast foods I enjoy eating, so I had leftovers for breakfast. It was a busy day, so workout was just a 30 minute upper body resistance workout with a 15 minute warm up. Random, but I'm a pretty random gal…if you haven't realized that by now!
Here we go!
Breakfast – 7:30 a.m. – Shepard's Pie: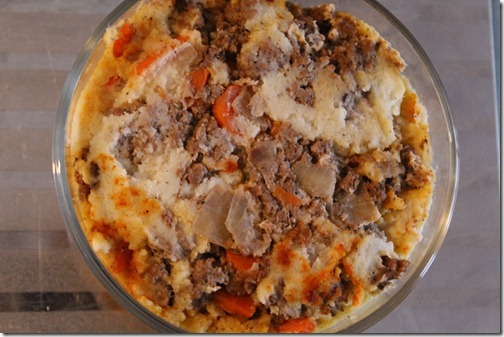 Told ya – random. This was actually Monday night's dinner, and it was SO good, so I did not even mind eating it again 10 hours later. I didn't even make it pretty for the camera. I just reheated and eated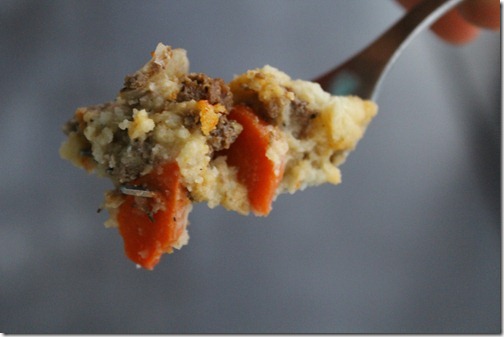 Yum.
Lunch – 1:30 p.m. – Salmon + Sweet potato: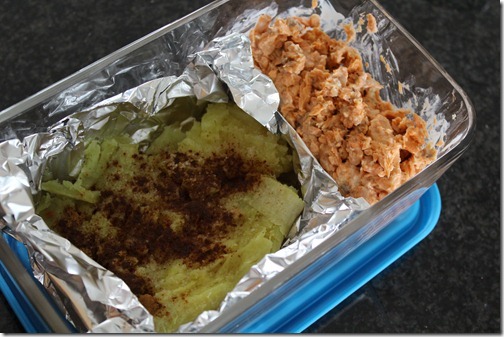 I mixed an entire can of salmon with a little full fat, plain organic yogurt, cardamom, s&p, and lime juice, and it was deeeelicious! On the side, I nuked a whole japanese sweet potato, and then drowned it in kerrygold butter, sea salt, and cinnamon. This is basically what I've been having for lunch every single day. This was also, unfortunately, eaten in my car on my way to my naturopath appointment.
Dinner – 6:30 p.m. – Steak tacos: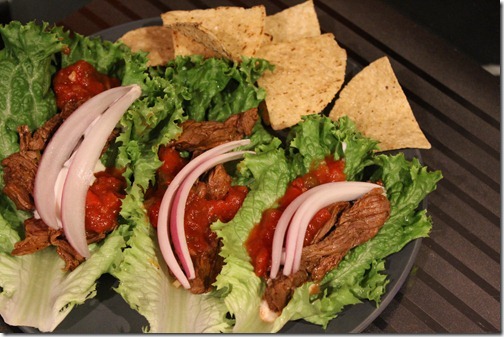 Steak tacos! With a side of tortilla chips. I covered each of the steak taco mixture with a little of the aforementioned yogurt, salsa, and some onion. I also had a glass of red wine with this meal.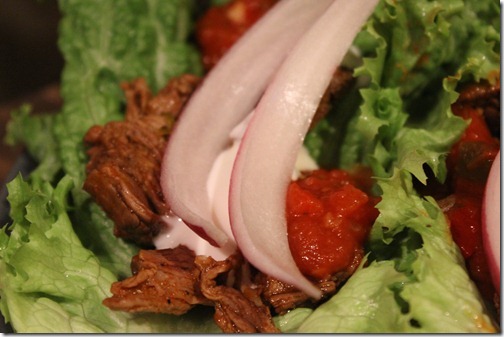 I'm so sad that Shane and I ate ALL of these last night, because I sure would love some leftovers today. Plus, a pound of flat steak at WF's is flipping expensive!
Snack – 8:30 p.m. – yogurt, almond butter, pumpkin seeds, and dark chocolate.
Unpictured, because I never ever ever remember to snap a picture of my nighttime snack for WIAW posts. Side note: I should probably start limiting my dark chocolate before bedtime because of its caffeine content.
That's all folks!
Do you ever eat leftovers for breakfast? It's the best, I swear.
Have you had any close encounters with the flu epidemic at your gym/fitness class/box/studio? Ugh, rude!