Hi guys!
I guess I flaked on the blog yesterday, eh? Well, to tell you the truth, the days since living here in Colorado are passing by at light speed, and that time has simply gotten away from me! It seems like yesterday I was in Florida, having cocktails with my parents on the patio: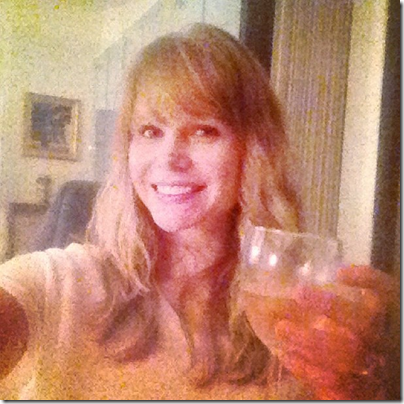 Good times
I will tell you that I've been busy getting my work situation ready to go here. Along with training my online clients, I'll also be working here at a gym as a personal trainer and small group trainer. I'm SO excited to be in the gym again and training. I'm loving training virtually more and more, but I seem to also need that counterbalance of 1-on-1 interaction. I'd probably turn into a hermit if I had to work at home all day every day!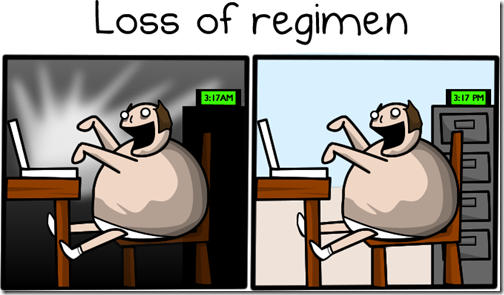 Anyway, I'm super excited, and admittedly a little nervous, about starting in the new gym. First time meeting everyone at the new gym today!
So when I left Normal, every day for two weeks leading up to the big move, I realized each and every "last." My last walk with Niko. My last drive to work. My last time getting ice cream at my favorite shoppe. And so on.
Now, I've been noticing I'm actively observing every "first" here in Colorado. My first snack. My first breakfast. My first FaceTime (the other night, with my parents.) My first (and second, and third) beer. And then last night, I took my first yoga class in Colorado.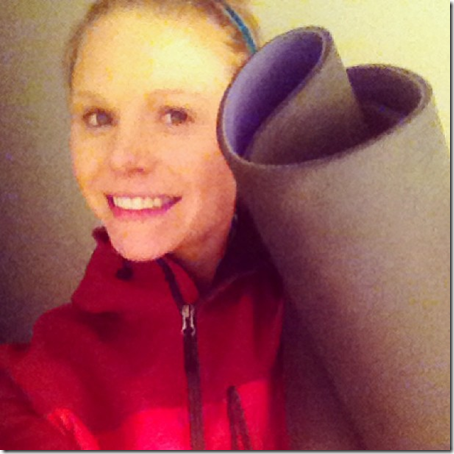 Yesterday I signed up for a month membership at a local (like, a 5 minute walk, local – amazing) yoga studio. It's mainly a hot yoga studio, which is funny, because I've never had the desire to do hot yoga in my life. I've just never seen the appeal of working out in 90+ degrees. Call me crazy.
But somehow, the sleek design of the studio and the visually appealing website pulled me in and enticed me to visit the studio. The next thing I knew, I was handing them my credit card and signing a waiver.
All day yesterday I'd planned on trying out the a hot vinyasa flow class that night, but then at the very last minute, I decided to go for the gentle yoga class, done in a regular temperature room. I'd had somewhat of an anxious day, and thought a more restorative class would be better for me (it was.)
During the class, we were in a heart-opening laying down pose (the technical name. ahem.) and the instructor was talking about opening our hearts and feeling love and what not. Then she said something that made my skin prickle:
Take the love you meet in your heart and welcome yourself home. Here, you are home.
Wow.
I know that it's likely everyone in the class somehow related this declaration to their lives (omg that's so meee!) but I seriously felt as if she were speaking to me. Yesterday I'd begun having anxiety and questioning wtf Shane and I packed up and moved across the country and if it really was the right thing for us*
*side note: when you falter and waver from being true to yourself and begin to follow the dogma of others' beliefs and opinions, self-doubt takes effect. Be true to yo-self, yo.
In addition to the obvious literal perception of the message, I think the figurative meaning has a fabulous message as well. Here's how I took it:
We are who we are. We're unique, unparalleled, amazing individuals with talents, personality traits, and feelings God made for us and only us. For a reason. We need to recognize – and love – who we are, and welcome ourselves home.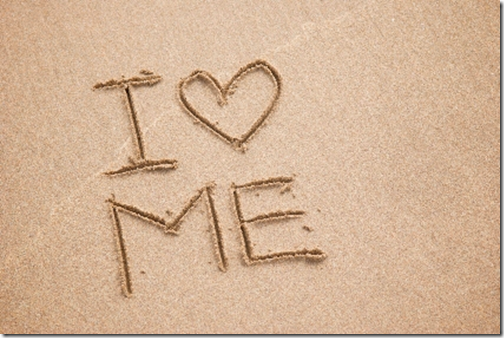 At least that's how I took it.
Take yesterday, for example. It was my first time meeting the owner of my gym, as well as the mock training session I had to complete for them. First impressions are everything, right!? Gotta impress people; gotta show them your best side! While that may be well and true, it's even more important to show people – the universe– your real side. We are who we are.
And now that I've completely gone off the deep end with my crazy yoga speak, let's lighten it up a little bit. Yes, I welcome myself home and I love myself. I also really love my new Colorado kicks I picked up yesterday.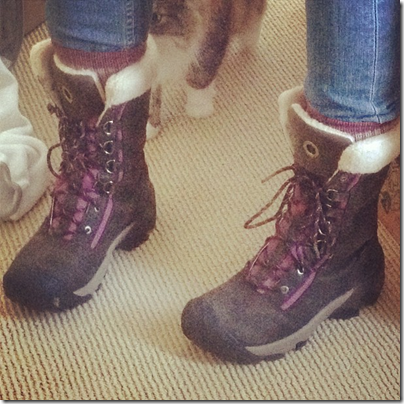 I also really love this GF beer I've discovered since moving.
Ironically, it's brewed in the Midwest. Go figure
(Side note: a post-dinner blanket, beer, and housewives catch up? Amazing way to spend a Wednesday evening.)
The only thing I haven't loved since moving is seemingly having to potty train Niko all over again, and subsequently, not having a fenced in yard anymore. Guffah.
All right. Time for some dead lifts, pull ups, and sprints for this girl. Now go love yourselves!
Your turn: Tell me one of the qualities you love about yourself!
Second question: Have you ever tried hot yoga? Thoughts??
PS – don't forget to enter my giveaway to win one free month of online personal training from yours truly. Ends Monday!