*streeetttttch* Happy Sunday, guys
Compared to last weekend, this weekend has been extremely low key. And when I say low key I mean both nights spent watching free On Demand movies (by the way, if you'd ever like to choose from a selection of absolutely terrible movies, check out the Free Movies section in your OnDemand for a list.) and in bed by 10:00. Party.Animals.
Alas, there were some noteworthy events that occurred. Like…
we finally bought and put up our new entertainment system!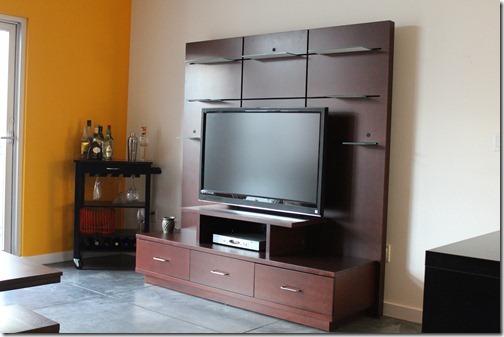 Although we still need to decorate the shelves, we can now watch TV on our living room TV, and not our bedroom TV, like we were before. Now all we need to do is hook up our blue ray player so we can graduate from free movies to $1 Red Box movies
We also got a new fountain for the courtyard: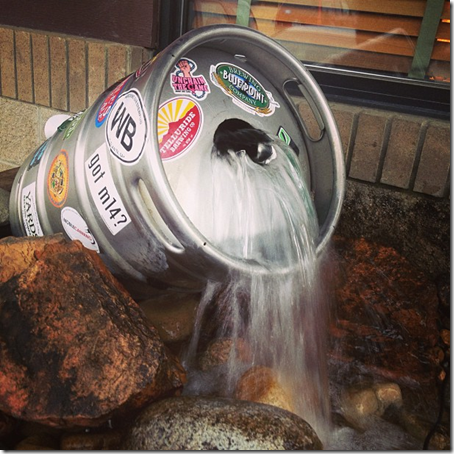 Ha! I kid, I kid. Shane and I went to Oskar Blues last night to try out some of their beers and grab an appetizer.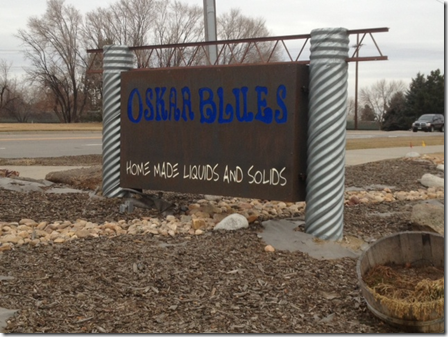 We tried a flight of their beers, which were yummy, and Shane really enjoyed: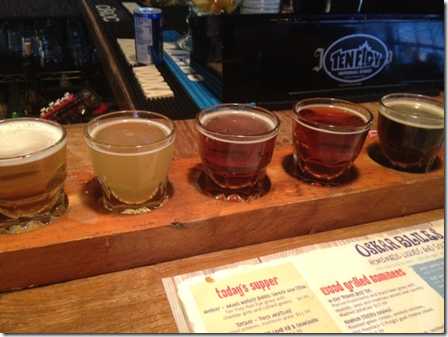 and then my tummy started aching, so I proceeded to order a tequila soda.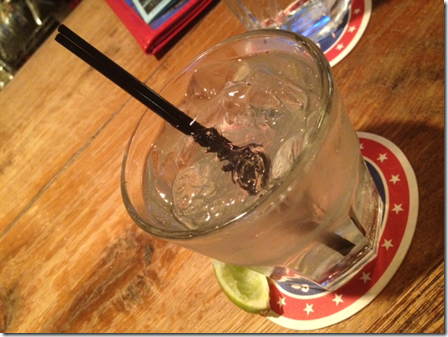 Worst thing ever about being told to stay away from gluten? Moving to frickin' brewery-central state.
We hung out at the bar, talking to the barstaff and the patrons so long that appetizer became dinner: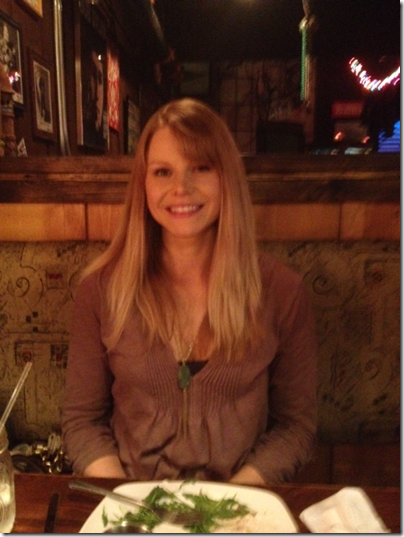 And a delicious dinner at that!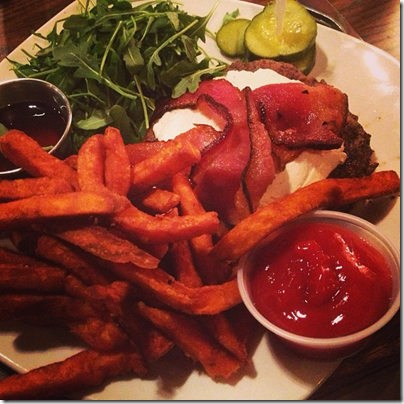 Shane got chicken fried steak (lol – so him) and I got a grass fed burger with goat cheese, bacon, and sweet potato fries that we shares. They were the best sweet potato fries we've had in a long time!
We got home plenty early – around 7:00, so after watching – and then turning off – Spaceballs, this happened: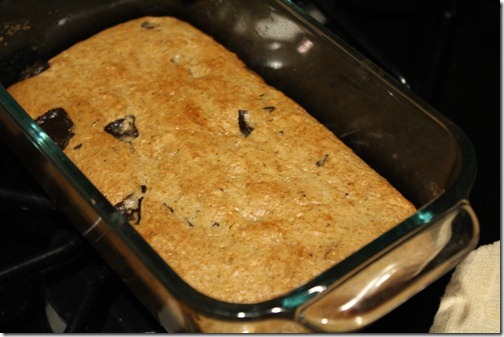 Ohhh yeah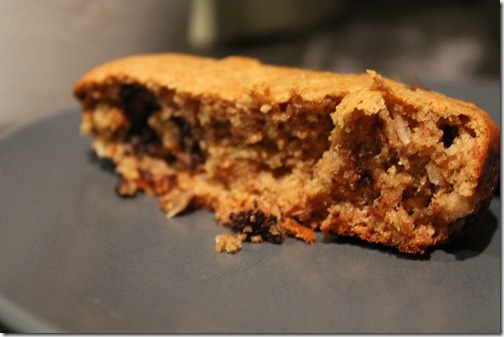 A baking success! I had originally planned on making Katelyn's cookies (which are phenom, btw) and then decided to throw caution to the wind and try my hand at some almond butter chocolate chip bars. I'm ecstatic to say they're a success! Recipe coming atcha tomorrow
Let's see, what else
Oh! I went to a yoga class that I absolutely hated. And not in the omg-I-hated-that-but-want-to-go-back-asap kind of way. The I'm-never-taking-another-class-with-that-instructor-again-kinda-way.
It was a pretty lazy weekend aside from that! I love me a lazy weekend every now and then
Home-cooked breakfast and robes…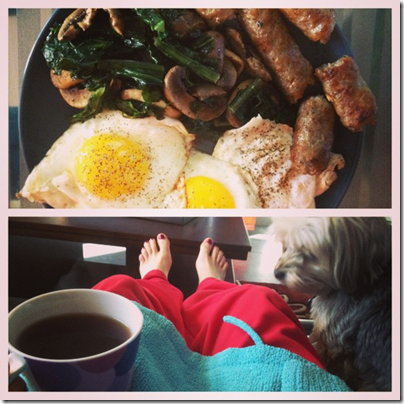 Oh! And I was reunited with my coconut love.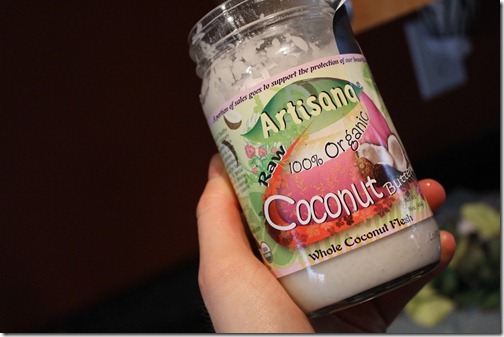 Come to mama.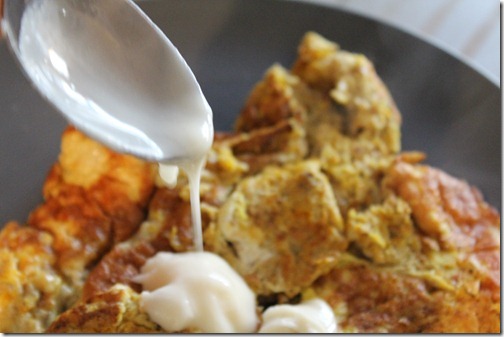 That was actually this morning's breakfast – enjoyed with tea – potion only. Yup. NO coffee. I know. Insane, right? Don't worry, I'm not giving it up. I just figure if there's one day out of the week where I don't really need coffee, then it's Sunday, the least stressful day of the week. The day I take off completely from work and working out and just rest, which I am planning to do just that after church this morning.
Speaking of, it's that time. Better change out of the robe and into real clothes
Tell me!
How was your weekend??
What was the last thing you baked?
---