1. It's a lot hard to start decorating rooms from scratch than I thought.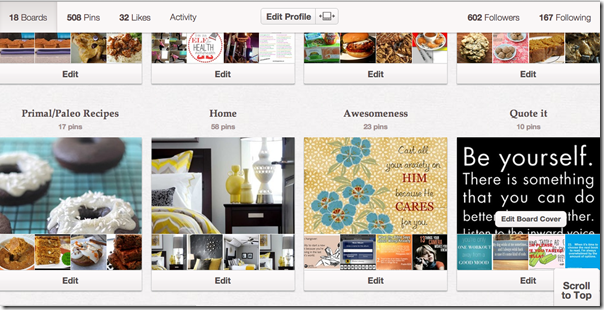 So far, I have our half bathroom half-done our full bathroom not done at all, the bedroom half-done and the living room far from done. This was one of the things I was most excited about, but it's just so hard! (let alone a $300 trip each time I go out to purchase furniture and decorations – oof!) I've been pinning like it's my job (follow me!) but if it really were, I think I'd be fired
2. French. Pressed. Coffee.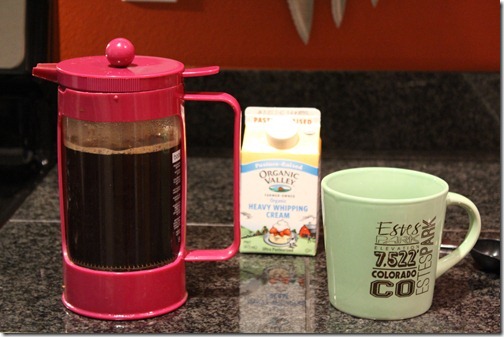 We haven't gotten our Keurig hooked up yet, and I'm not sure I ever do. I've been playing with local roasted beans, grinding them right before brewing them in the french press.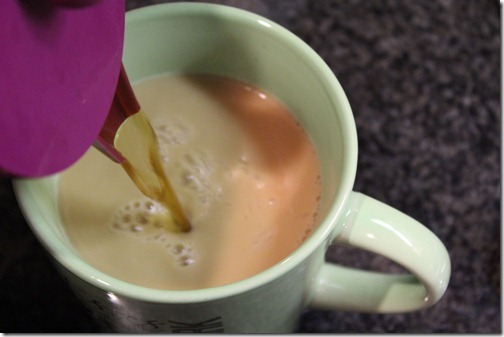 This is a local blend – Pearl Street blend – and it. is. heaven. Especially with a tbsp. of heavy cream. Indulge in the morning.
3. Since moving, I've been Skyping and Face Timing my face off. This week I've had a handful of virtual dates with friends and family back home.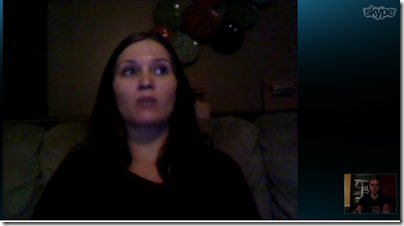 The lovely Kim, who needs to start blogging again
4. I'm venturing out to another city today! I have to go to Broomfield to get some supplies for a blog assignment, and while there, I may or may not do a little shopping for the home.
5. Little fact about me: I love Jeopardy and Wheel of Fortune. Back in Normal, they were both on at random times when I never got a chance to watch them. Here, they're on at the perfect time – right before dinner – which means I can watch them every day! It's sad when you're wondering why the heck Jeopardy isn't on, and then you realize it's Saturday. Hm. Maybe I shouldn't admit that.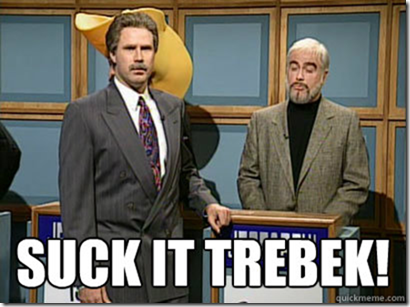 Anyway, I'm sure that will change once I start working more at the gym training more clients. Speaking of…
6. I train my first client tomorrow! I'm so excited. Aside from training clients virtually, it's been two weeks since I've last trained a client!
7. I have had coconut oil in my hair since last night after my shower. I'm gonna go wash it out after posting, in hopes that my hair will feel luscious, shiny, and new! I'll report back on that…
8. We moved to a smaller place here in Colorado, and even though I pitched ("pitch it!" became my catch phrase during those last few days of packing…) a TON, I still don't have enough room. Thank you Target and your organizing solutions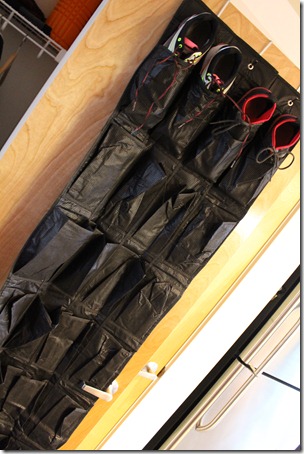 9. Despite having coconut oil in my hair all night, when I went to bed last night I could smell nothing but butter. Don't get me wrong, I love me some butter, but I prefer not to smell like it. Guess I should have showered after pan frying my steak in clarified butter, and then putting a good spoonful into our acorn squash.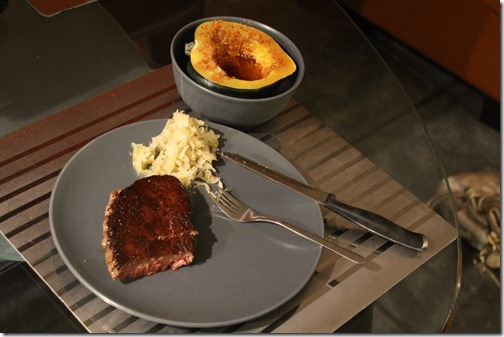 Ehhh, it was totally worth it
10. Those who are interested in trying out online personal  training still have time to score on this month's awesome deal. If you sign up for one month, you'll get the second month free, or any of the options listed here.
Time to go scrub this coconut oil out of my hair! Have a good one, loves
Where do you go to buy bathroom decorations/furnishings?
What's the nerdiest show you watch?
---