Hi guys!
So yesterday I was so excited to tell ya'll about my workout on Saturday – and the following big Closet Purge of 2013 -  that I never got into my weekend. Well, for one thing, I was reuinited with my hubski lover: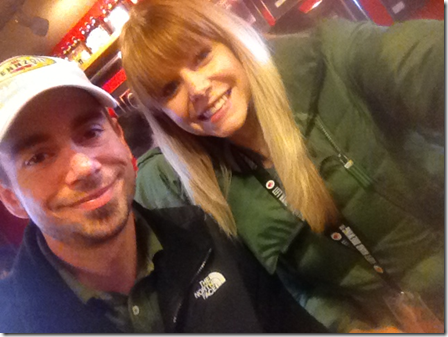 Hooray! The pets and I were a little scary excited to have more than one human living with us again. I think if I had one more cycle of gym>yoga>Jeopardy>homemade dinner for one, I just might go a little crazy(er.)
Alas, Shane's back, and he brought a friend! Well, his friend's gone now, but he helped Shane make the drive out here, and then spent the weekend with us. Unfortunately it was absolutely freeeezing, and cloudy. So no hiking or mountain viewing. The weather was, however, prime drinkin' weather!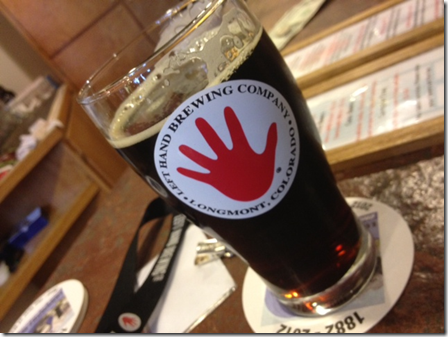 We ended up going to Left Hand Brewing Company in Longmont, to go on a brewery tour: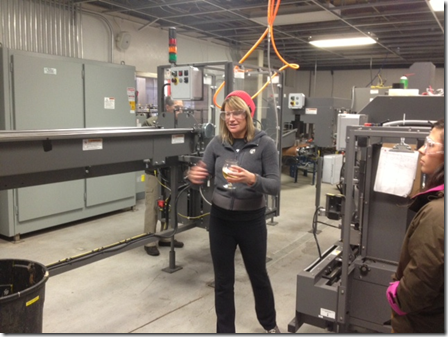 None of us had ever been on a brewery tour, and it was so cool to see how Left Hand's process works, and how the process is different for certain beers than for other. Left Hand is old school.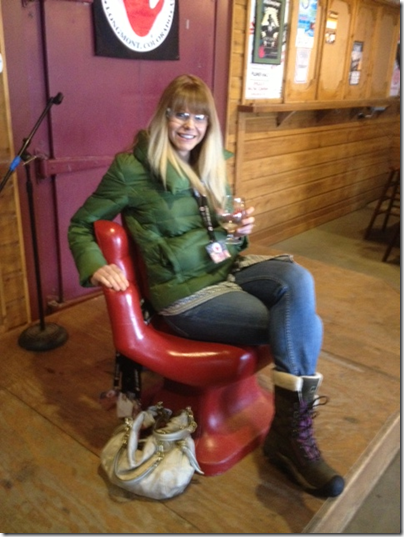 What do you think of my awesome fashion shades? Sorry, no giveaway for them at the end of this post. I had to give them back at the end of the tour
Then we came back to the tasting room to relax for a while, and tried out a couple flights of beer. Thanks to Kim's suggestion, we decided what to try by asking the bar tender to pour us a flight of her favorites!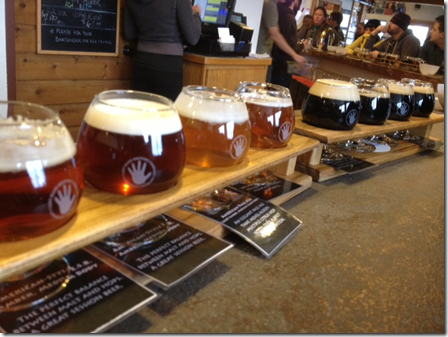 I'm not much of a beer snob, but I thought most of them tasted delicious, and thought it was really fun trying to pick out the different notes and pours. Good times! Then we went to a delicious place called Mike O'Shays where I inhaled a burger and sweet potato fries and could have eaten an entire second plate of it all. Ahem.
Then we came back home, watched the end of the Broncos game (they lost, and by proximity I'll say I'm more of a Broncos fan than a Ravens fan, so boo) and then the Packers game. They lost,too, and being a die hard Bears fan, I hate the Packers (so yay.) Then called it a night.
On Sunday we all rolled out of bed, coffee'd up, and then diner'd up at our favorite diner nearby where I ordered a delicious omelet and potatoes, which I salted with a wiener dog's booty: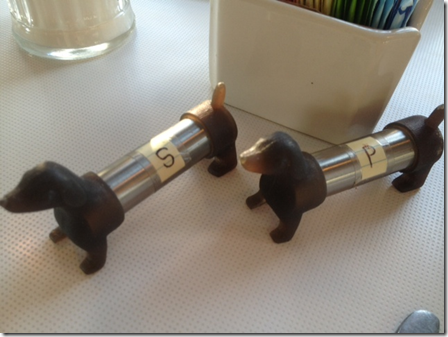 Lovely
Unfortunately, the clouds over the mountains hung around on Sunday all weekend, and our guest was beginning to believe Colorado didn't even have mountains! So we got a little closer…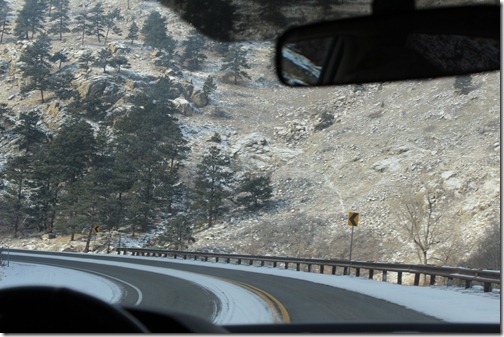 We decided to go for a mountain drive, and despite the clouds, the views were pretty decent!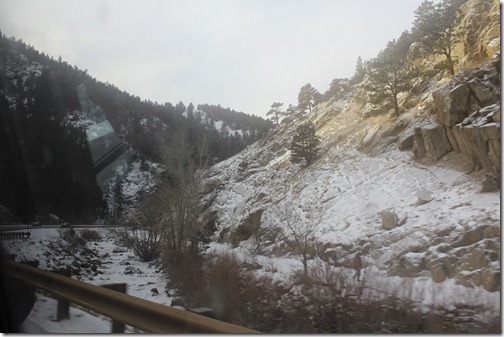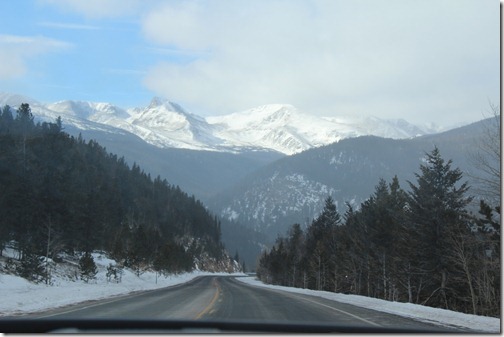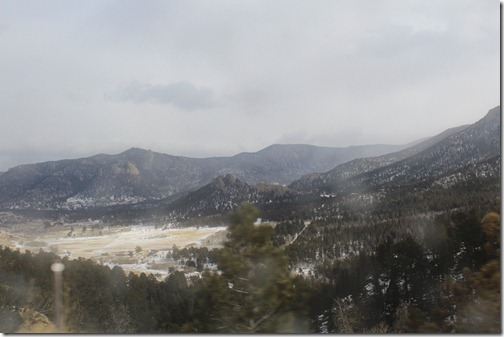 We drove the Peak to Peak highway, and since it was so hazy, they weren't the best views, but when you're in the Rockies, ya kinda have to venture into them. Ya know?
Besides, we got to take a pitstop in my beloved Estes Park, where I fell in love with this beautiful state!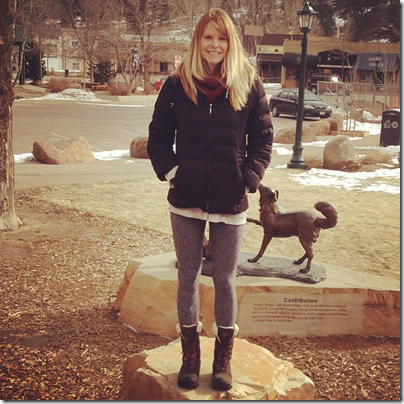 And now this week it's back to work. And by that I mean working on online training plans, some assignments, and growing my clientele in the gym.
Today, however, I've got a very exciting mid day appointment. I've got an appointment with a naturopath to discuss my PCOS – and how to heal it. I'm so excited because when I talked to the doctor on the phone, she sounded very confident she could heal me through diet and lifestyle changes along with using herbs and botanical medicine. I haven't given you guys a PCOS update in quite some time, but I promise to do so tomorrow or Thursday. Especially after I get some insight from my new (and hopefully improved) naturopath
Have a great day, my friends.
How did you beat the temps this weekend?
Have you ever been on a brewery tour?
---