Is Daylight Savings Time messing with anyone else like it's messing with me?! At 7:00 p.m. last night I was ready to konk out in bed!! A 12 hour shopping spree may have had something to do with that…
Yesterday Heidi and I gallivanted around Chicago and hit up all the major hitters – IKEA, Crate and Barrel, Nordstrom, Lululemon, J. Crew, Pottery Barn, and on and on
(disregard creepy look on face!)
Oh, and of course Auntie Anne's:
Heidi and I do a huge shopping trip twice a year, and we have it down to a science. We take turns driving. Leave as early as possible (read: 9:00 a.m.) shop powered by Starbucks for the first half –
(red cups!)
And then shop powered by Auntie Anne's for the last part. It's a beautiful thing we've got going on.
Lastly, we always end the trip with a stop by Trader Joe's:
I'm proud to say I'm fully stocked on cheap wine, delicious chocolate, pre-cut organic veggies, and heat and eat meals.
Traditions w/ Friends
This twice-a-year shopping trip is my friend Heidi and my tradition (This year's first trip.) We obviously get together a lot year round, but these shopping trips make our friendship different from others. Heidi has a little adorable 2 year old and a baby on the way, so I'm incredibly grateful she makes time for our trips.
I think it's important to have certain traditions with friends and family you're close with. It reminds me also of the tradition my friends Destiny and Kim and I have of spending the weekend in Chicago over the Frank Lloyd Wright 10k weekend:
However, one tradition that my closest girlfriends from home and I have is our Secret Santa Girl's Christmas. We started this tradition on accident our last year of high school, but decided to make an effort for everyone to get together, trade gifts, have some drinks, and party it up – slumber-party style every Christmas. It's a tradition I wouldn't trade for the world!
Last year's Girl's Christmas:
Love these girls
And here's a major flashback to our very first Girl's Christmas!! This was back in…2004 I think: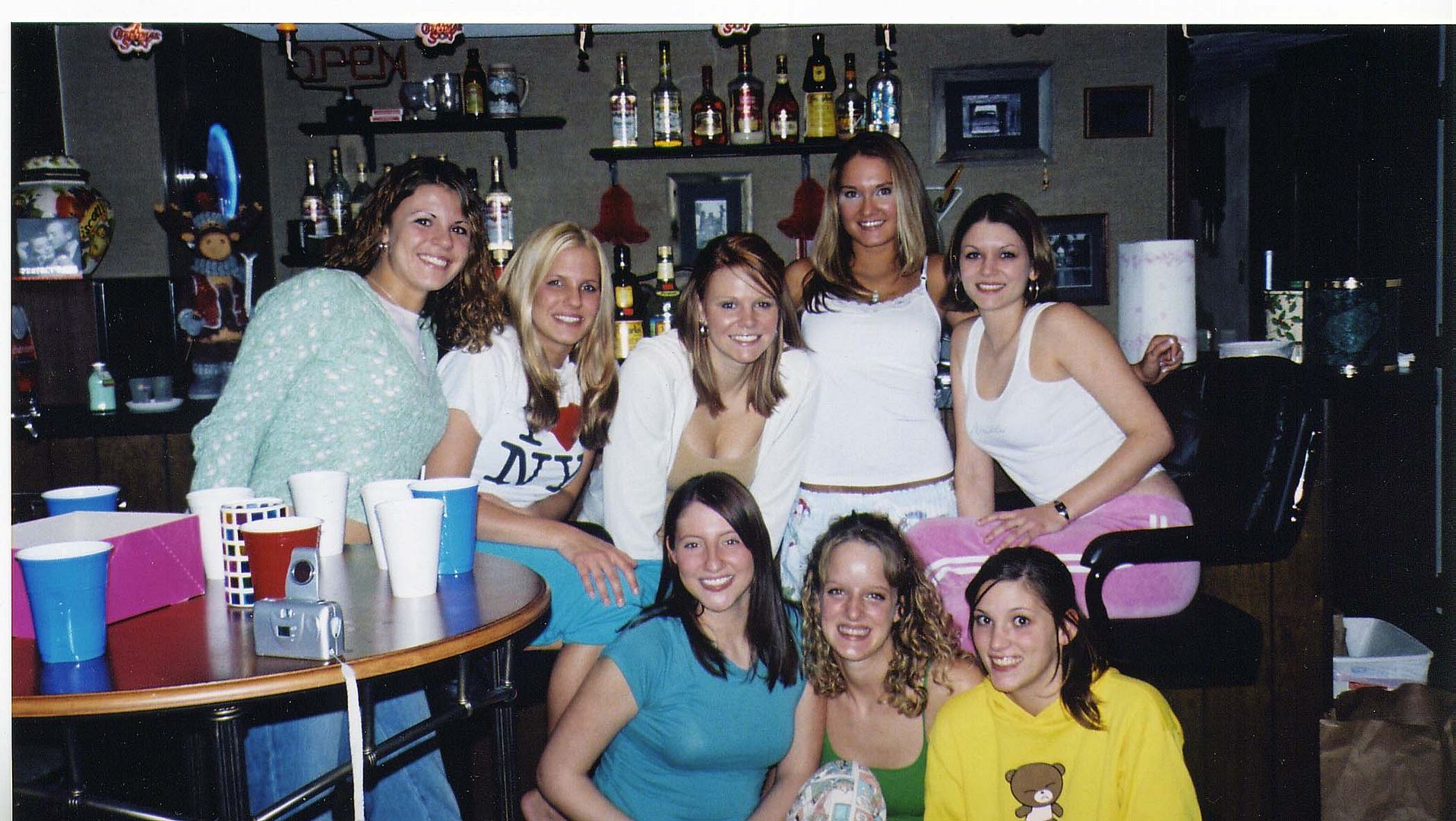 And the 2nd annual Girl's Christmas: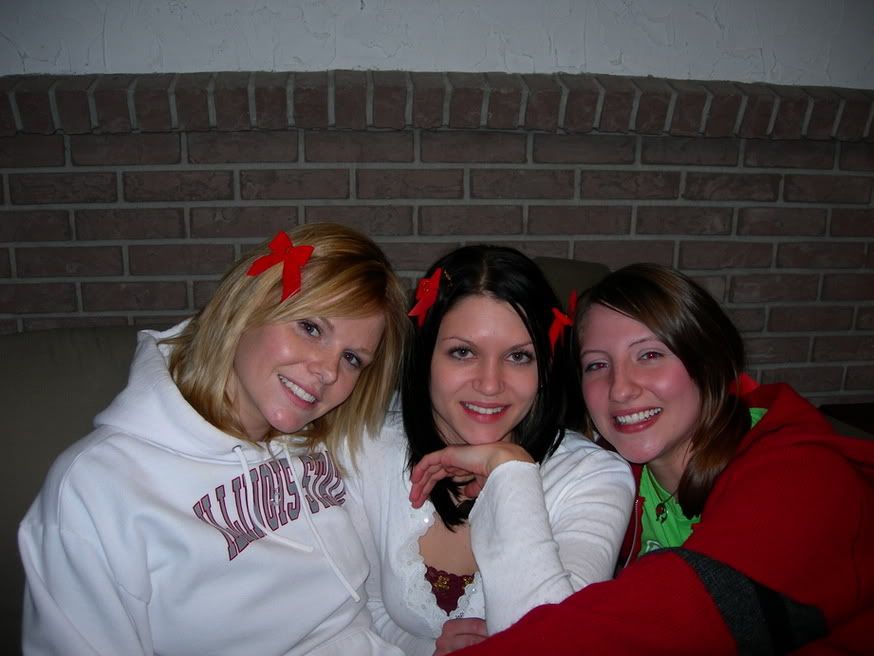 Ha! Recognize a few faces??
Welp, that's enough memories for one Monday morning. Have a great Monday, friends!
What's a tradition you have with one of your friends or family that's memorable to you?
---