Warm Quinoa & Grapefruit Salad
Yesterday I showed you all a picture of my deliciously flavorful, fruity quinoa salad.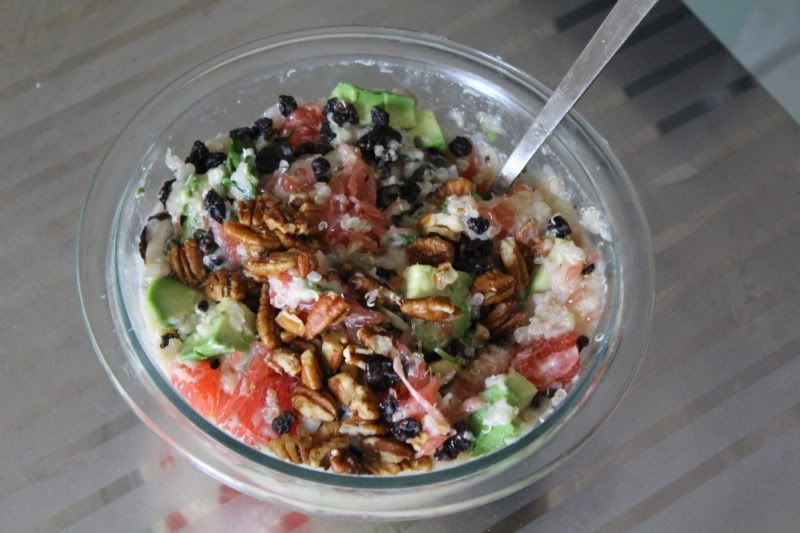 And today I'm going to share the recipe with you! You won't want to miss this one
Grapefruit is one of my favorite fall fruits. Mostly, I like to eat it plain, alongside breakfast, but I also like to incorporate it into salads. For this one, I added it to warm quinoa, along with some other fun ingredients.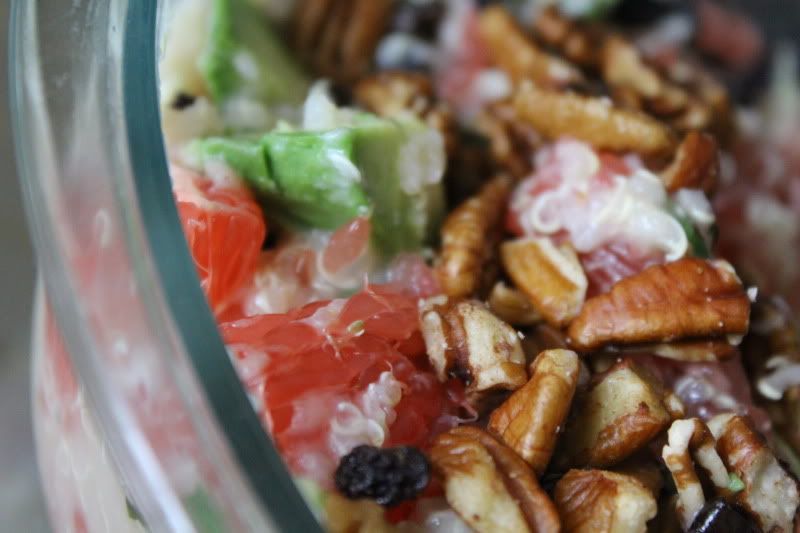 While it's called a "salad" it's really a heart-warming, soul-soothing dish to be eaten whether it's warm out – or blustery cold like it was yesterday in central Illinois. Either way, you'll get a flavor-popping combination of sweet, savory, and even a bit sour.
Warm Quinoa & Grapefruit Salad
1 c. quinoa, rinsed
1 grapefruit, peeled and quartered
Handful of leafy greens
2 tbsp. goat cheese
2 tbsp. currants or raisins
1/4 c. raw pecans
For dressing:
Juice of 2 grapefruit wedges
2 tbsp. apple cider vinegar
1 tbsp. coconut oil (or canola)
1/2 tsp. sea salt
stevia to taste
Cook quinoa as directed. Meanwhile, peel and segment grapefruit. Mix together dressing by adding all the ingredients in a bowl and whisking with a fork. When quinoa is finished cooking, add the grapefruit, and then the leafy greens, and toss to combine. The greens should cook and shrink a little. Next, add the goat cheese, and then the dressing. Finally, top with currants and pecans. Enjoy!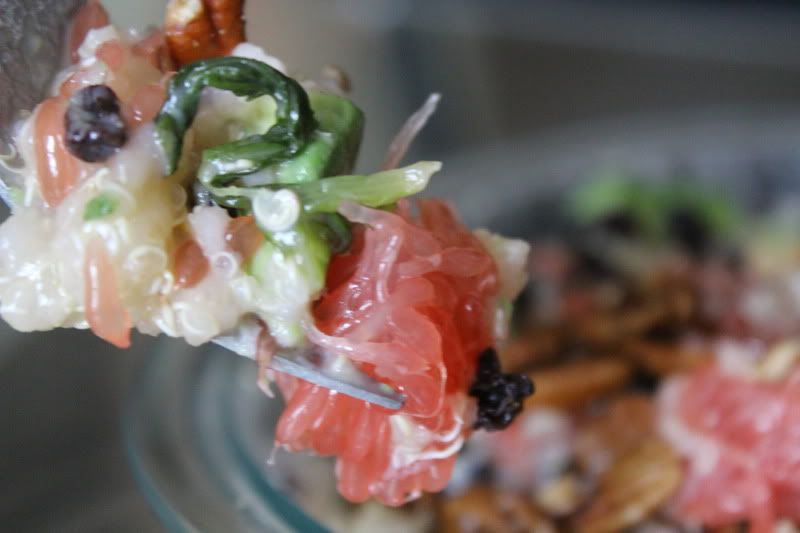 ****
I'm actually watching the gym for the owner today. It's pretty quiet, so I think I'll get in a strength training workout here before too long. When I got sick, I got a little off track for New Rules of Lifting for Abs, so I've been wanting to get in one of those workouts since I'm back to 100%
I haven't had lunch yet, but I've got it all packed up. I added what I had left of the warm quinoa and grapefruit salad to a bed of massaged kale, and then added some other fun stuff like cashews, apple, and carrot: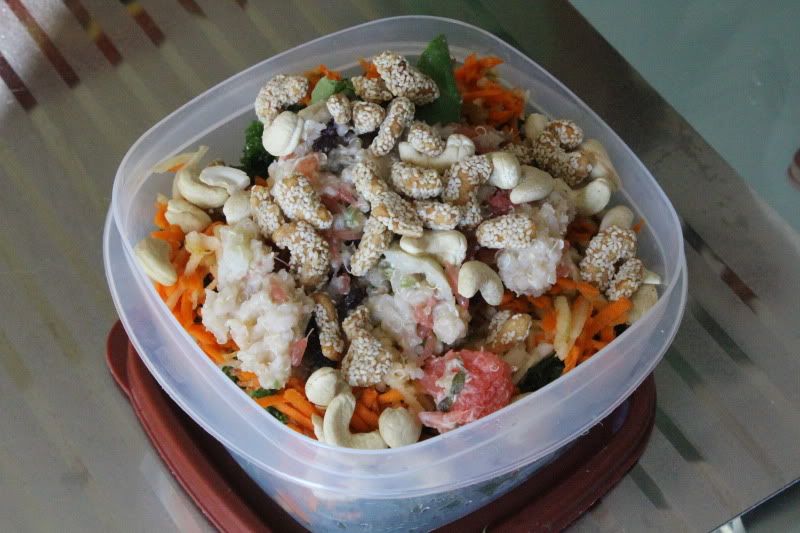 Have a great day!
Are you a grapefruit lover? I used to hate it, but then I hit 20, and discovered it's actually really really delicious.
---