Celebrity Halloween Costumes
Hey all! The trick-or-treaters are in full force and I'm so excited! I absolutely love seeing what all the neighbor kids dress up as and hand them candy
Since I knew we'd be busy passing out candy, I made dinner super easy by throwing together a crock pot stew this morning after spin class.
All I did was pour in a carton of veggie broth, then added 3 small, chopped golden potatoes, 5 chopped carrots, a sliced onion, and some organic "stew beef"
At the end, I stirred in some kale. I waited until the end because I just wanted the kale to wilt a little – not completely cook through.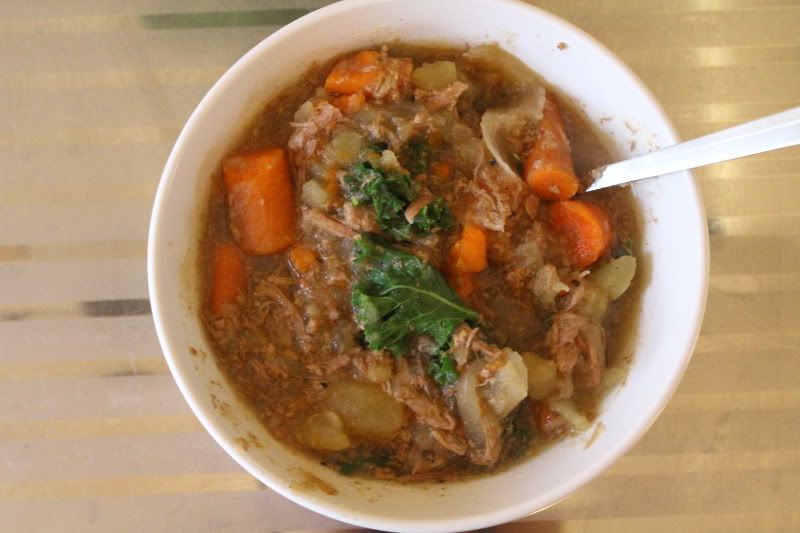 Yum! Perfect for this chilly, Halloween evening.
We also had candy-passing-out snacks:
It was hard to stay away from the Twix, but having the roasted pumpkin seeds to munch on made it much easier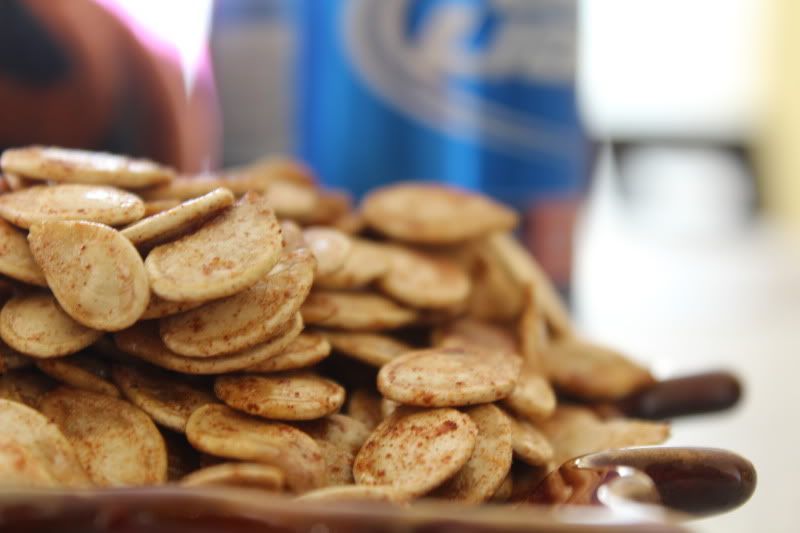 And of course Niko donned her devilish costume up for the trick-or-treaters: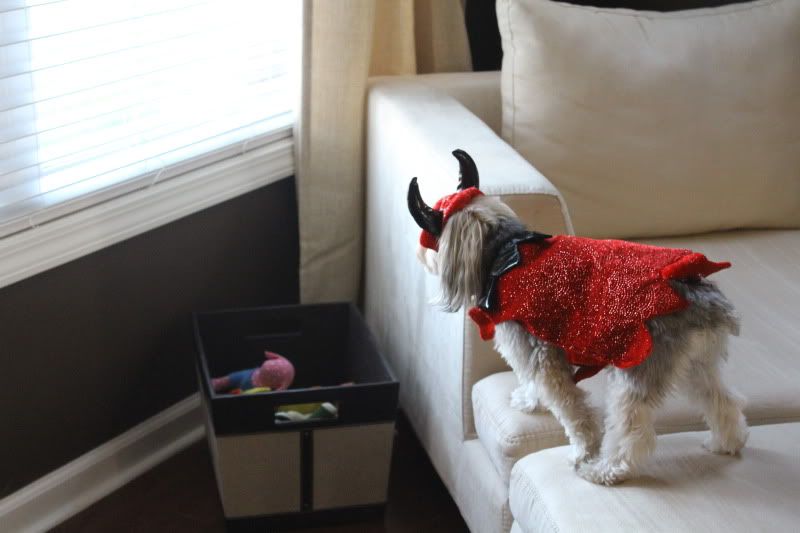 Does this picture look familiar?
What a fun night! We've already gotten lots of trick or treaters…hopefully we don't run out of candy!!
***
Celebrity Halloween Costumes
Although Shane and I didn't dress up for Halloween this year, that doesn't mean I didn't get in the costume spirit. In fact, Sunday morning I logged onto Facebook just to see everyone's Halloween pictures from the weekend
And I obviously love pets who dress up.
But my favorite? I love making fun of seeing what the celebs dress up as for Halloween. Enjoy
Paris dressed up as a heroin
Jessica Alba and Cash as a witch and a football player
Nicole Richie as old school J-Lo
Kim Kardashian as poison ivy
Coco and Iced T as inmate and cat…thing
Gwen Stefani as Cinderella
Heidi Klum (my favorite costume!!) as well, skinless:
Snooki as a leopard:
Lea Michelle as Black Swan:
Phew! That's a lot of pictures! There were many more, but these were my favorites, and this post is already very picture heavy, so I'll spare your interwebz speeds
Who's costume is your favorite from the celebs above?
---